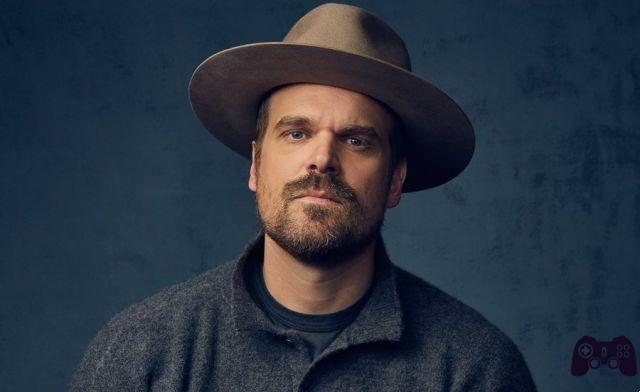 As we approach the next The Game Awards 2022, many are starting to discuss what could be the new video games that will be presented during the gala evening. In addition to a series of awards, in fact, the event hosted by the well-known Geoff Keighley will allow us to get to know some new titles that will arrive on our gaming platforms over the next few months. In all of this there is already a lot of chatter for the web, and between rumors and leaks there is a well-known actor of Stranger Things who has unveiled a possible new video game project in which he is involved.
We are talking about David Harbour, the American actor who, in addition to being Sheriff Hopper in Sranger Things, has recently held several prominent roles in several films such as: Hellboy, Black Widow and Violent Night. Just during a recent interview with the editorial staff of Video Games FN, the actor also spoke of his passion for video games, especially for World of Warcraft; game which, according to Harbor's words, positively ruined much of his youth.
But the most important passage of this interview reveals that David Harbor has been involved in making a new horror game not yet officially announced. The actor has stated that there is a game coming out in which he has taken part. "Jodie Comer and I have been working on a video game. It will come out… I think next year. It's a horror game", this is what David Harbor said during the interview.
David Harbour (Stranger Things, Black Widow, Violent Night) has said he's in an upcoming Horror video game
"I actually have one coming out," Harbour said. "Me and Jodie Comer did a video game. That'll be coming out…I think it's next year. A horror game"https://t.co/Y3Fg9ymF59 pic.twitter.com/aGgL2ppT9K
— Benji-Sales (@BenjiSales) December 5, 2022
That's all we know about this mysterious new horror project that will see the direct involvement of David Harbor and Jodie Comer, another well-known actress who in recent years has taken part in great films such as: Star Wars The Rise of Skywalker, The Last Duel and Free Guy.
Before saying goodbye, we advise you to visit our YouTube channel, where you can find videos dedicated to the gaming world at 360 degrees.