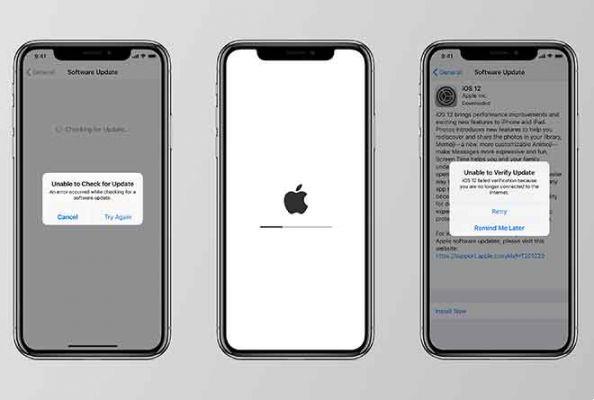 Apple's iOS 14 features a redesigned home screen, a brand new app library, advanced widgets, compact Siri UI, and more. Collectively, they've given a new cosmetic facelift and futuristic feel to your iPhone. However, your update experience could be a nightmare, if you don't get any updates or keep getting an error while installing iOS 14 on iPhone. Failure to install the iOS 14 update can disrupt your overall experience. Here are a number of solutions to solve this problem, so that you can install iOS 14 and enjoy the new features. In this post, we will talk about all the methods that you can do when it is impossible to update iOS 14 on iPhone.
1. Check the compatibility of the device
Apple is known for providing some of the best software media for its devices. iPhone is no exception here. The iOS 14 update is available for all devices running iOS 13. This means iPhone SE, iPhone 6s and later. If you have a device older than the iPhone 6s, the iOS 14 update will not be available for your iPhone.
How to download iOS 14 on iPhone, simple guide
2. Ensure 50% battery charge
For a successful installation process, Apple recommends starting the download process with a device battery charge greater than 50%. If your iPhone battery power is low, your device will not start the download process. Keep your iPhone charging during the download and the installation process should begin.
How to install iOS 14 beta on iPhone and iPad
3. Use a stable WiFi connection
Major iOS updates are huge in size. Attempting to download them over the data network can be costly. That is why a high-speed Wi-Fi connection is recommended and is useful for proper installation. If you're using a VPN, it can slow down the authentication of the update request and the download process. So we recommend that you disable it unless you like slow download.
How to set up a VPN on iPhone?
4. Try again
You've probably tried it several times already. When the error pop-up appears, you will be prompted for two options: Close and Settings. Press the close button to exit the error message, wait a couple of minutes, then reinstall iOS 14 from Settings> General> Software Update.
5. Make sure there is enough storage space to download iOS 14
The storage space required for installation depends on the iPhone model. For example, on the iPhone 6s, it requires at least 3,13GB. So free up some storage space if you see an archiving message on the update screen.
Open the Settings app on the iPhone and go to Storage. Here you will see a detailed analysis of the storage space on the iPhone. Delete irrelevant files, photos and videos from your device. Free up at least 5GB of storage space on your iPhone.
6. Update to iOS 14 using your PC
If none of the above solutions work for you, consider updating iOS 14 via iTunes or Finder on your computer. For this, connect your device to your computer, launch iTunes, then click the Update button from the Summary tab. This assumes you are using Windows 10 to update your iPhone. On Mac, you will need to use Finder.
7. Force quit the settings app
On iPhone with Face ID, swipe up from the bottom of the screen and hold. Meanwhile, double press the Home button on iPhones that have the physical Home button. You are now in the App Switcher. Drag the Settings app tab up to close it.
After a few seconds, open the Settings app, tap General> Software Update to download and install the iOS 14 update.
8. Restart your iPhone
If the above method didn't work, the next solution is to restart the iPhone. This involves turning off the device and then turning it on after a short pause.
Use the buttons on your iPhone to turn it off. Alternatively, you can also open the Settings app, tap General, then tap Power off. Now drag the slider to the right to turn off the iPhone. Press and hold the power button and turn on the device.
Now go to the Settings app and check if the new update issues are fixed or not.
9. Manually install the iOS 14 update
This is one of the effective ways to successfully complete the iOS 14 installation process on iPhone. You can manually download the iOS 14 IPSW firmware file for your iOS device and use it to update your device. This usually solves the problem as you no longer depend on Apple servers to download the firmware file.
Step 1: download the iOS 14 IPSW files for your iPhone from the IPSW.me site.
Step 2: connect your iPhone to computer and launch iTunes. On macOS Catalina, you'll find your iPhone under Locations in a new Finder window.
Step 3: go to the Summary tab of iTunes or Finder.
Step 4: do Click the Restore iPhone button while holding the Options button on a Mac and the Shift key on Windows.
Step 5: browse and select the iOS 14 IPSW file you downloaded earlier.
iTunes / Finder will now begin installing iOS 14 on your device. After the process is complete, you can restore the backup to recover all your data and files.
Enjoy iOS 14 on your iPhone
iOS 14 is packed with features and offers good security coverage for several apps and iPhones. So we recommend that you try our solutions to fix iOS 14 update problems on your iPhone. While you're at it, let us know which method worked for you in the comments section below.
Further Reading:
How to update your Amazon Firestick
How to update Safari on Mac
How to update iPhone without iTunes
Facebook not working on iPhone, 8 solutions
11 solutions to fix iMessage activation error on iPhone?