War never changes, e in ZERO Sievert it is only deepened even more deeply, in a completely new but perhaps even more familiar and recognizable way. War never changes, and I have now accepted this: if nothing more can be done, it is because everything is now lost forever, forgotten in the past, between the unknown and dismay. There is nothing left, there is no more peace, there is no more listening and there is no longer a safe road. Everywhere there are dangers, decomposed bodies, radiation that has subverted the very rules of nature, while bullets whip the air at a constant, brutal and cynical pace. There is nothing left, and anyone who has survived long enough to tell what he has seen knows for a fact that the past will never return. The skyscrapers, which once towered over the sky and caressed the clouds, now they are disintegrated.
Few pockets of survivors remain, who grope their way forward, feeding as they can and trying to put aside as many provisions as possible, sometimes leaving the shelter, and on many other occasions arriving where no one has gone. Peace no longer exists, because among those wreckage, among those ruins and among those uninhabited houses, now all that remains is ashes. The ashes of houses, the ashes of people, the ashes of toys that belonged to a child and the ashes of his parents who died next to him. They remain uninhabited, once a safe place but now of death and bewilderment. The streets, paved with rotting corpses, are inhabited by crows and strays. Cawing is annoying, yes, but never like the constant barking and howling at a moon that seems to be the only safe place in the sky. And so I observe it, I try to find something good in the stars and I try to see even beyond, but my gaze returns fixed to the ground: a little further on there is loot, and I can't lose it. There are provisions, weapons and meat. At the inauguration they will be happy about it.
The context of ZERO Sievert
ZERO sievert, developed by the Spanish team composed only by Luca Carbonera who responds to the name of CABO Studio, is currently one of the most successful phenomena on Steam on a par with Vampire Survivors, with a disproportionate number of players who increase every day and delight in a completely nuclear zone. The world has now been lost forever: the rules of society have broken out, ruined forever, destroyed and annihilated, punched in the face by anyone. The only hope are the few survivors who, every day, go on amid great difficulties, managing to get hold of what is useful to survive. Meanwhile, however, there are deadly dangers out there that, due to a brutal past, they devastated everything.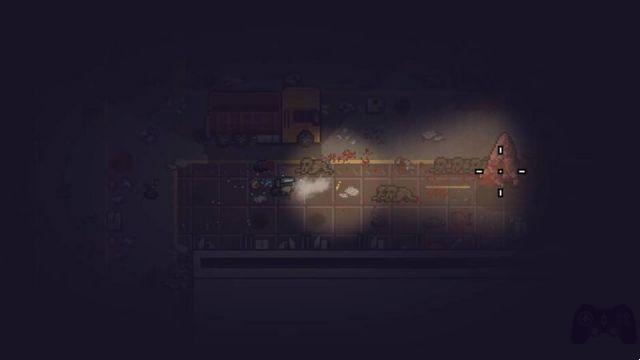 ZERO Sievert, despite being in Early Access, does not start by presenting a storyline, yet it displays a unique lore and context, as if to demonstrate that there is a solid structure. And it really is, especially when we delve into each of its characteristics in the best possible way, moving forward for the game maps. However, returning to the context, which is already interesting in itself, ZERO Sievert is an interesting production deeply linked to classic inspirations such as Fallout and Escape from Tarkov, resulting however even more dense and initially complex, but built in a precise and simple way, dtwo necessary and useful ingredients to demonstrate a certain maturity in a world still too bound by certain productions.
ZERO Sievert, however, is a video game that can only grow, as it is already enhanced by some notable features and succeeds, at the same time, to present a living and pulsating worlddominated by primal instincts. Survival is the basis, but I'll tell you about this later. In the last few months I had the opportunity to thoroughly test the preview production, having a chat with Luca Carbonera on Discord, who told me about his work and the method he used to interface with the work. between inspirations that leave no room for further interpretations, some of which, however, I tried to explore together with him.
In fact, I asked him how the project he developed came about, and the answer was that it started way back in 2020. Thanks to a Kickstarter campaign, which exceeded seven thousand five hundred and thirty euros, it had the opportunity to significantly expand the entire game map, while managing to condense each of its mechanics and think of an even more intriguing context. In this sense, ZERO Sievert is set in Eastern Europe, and what happened to the game world is in fact very similar to what happened to the Chernobyl nuclear power plant, devastated by a reactor. Furthermore, Luca's great inspirations are all for STALKER and Dark Souls, and considers both relevant to the development of his work, as they are among his two favorite video games. Furthermore, the twenty-seven year old from Pordenone told us that his passion for video games was born during the school period, especially on PlayStation. Also, he is a huge fan of Age of Empires III.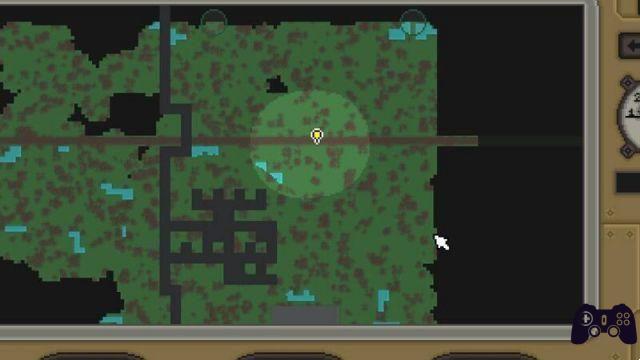 While we were talking about the game, he also told me that the mall area is now one of the few safe places in Zakov, also underlining how much work went into developing the main hub. Having also studied mechanical engineering, Luca Carbonera explained that the Chernobyl disaster, however horrific, was still important in sustaining the context of the game, and told us that, as a self-taught game designer, he taught himself how to fix animations , the illuminations and to improve the game in each of its components.
Her intentionIn fact, was to create a two-dimensional work that was inspired by STALKER, of which many are now awaiting the continuation. One thing I regret not asking him, however, is whether he was also passionate about the Metro series, one of the best sagas ever developed. In this sense, Luca remarked how important it was for him to want to follow a different approach than the others, aimed more at tension than at a philosophical context, to make the player experience how complex it is to make uncomfortable and complex choices. Luca Carbonera knows his video game very well and in this initial journey of mine, which I have been carrying out for months now, I understood a lot about the first work, perhaps only scratching the surface. I can tell you, however, that the work has been updated and improved, rendered even more fluid and full of tension.
Dying out there is inevitable…
The view of ZERO Sievert is isometric, and allows you to move easily around the game map without major difficulties. As I mentioned before, there is a mall at the base of everything, a place where I spent many hours researching the best way to accurately adjust my gear and thinking about protections, buying food and medicines useful for surviving the various raids around the game world, which is littered with macro-areas that can be reached by train (which to some might remind the one used by Artyom in Metro Exodus). When I spoke of the absence of a plot, I can assure you that it is not really the case, and I understood it when I interfaced with the different factions of the game, in particular with the Corporation responsible for the nuclear disaster that devastated mutated animals and terrain , forcing the latter to adapt to the radiation and consequently condemning the entire population to death.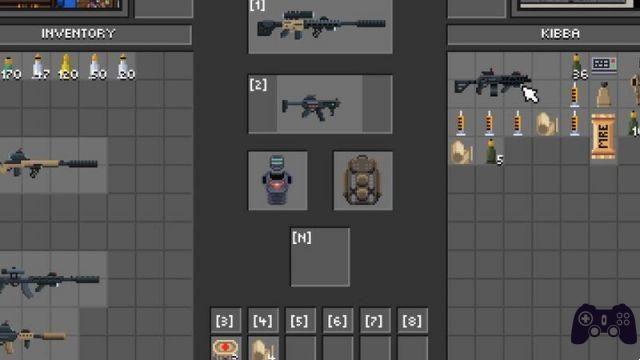 Once the weapons are prepared, every detail for survival has been developed and the necessary premises have been made, I boarded the train and carried out, then, various useful missions to help the community (and myself too, since the world of ZERO Sievert is somewhat unpredictable). In this regard, Luca Carbonera has repeatedly remarked how much freedom is actually granted to the player. Here, it is like this and even better, especially if I reflect on the survival dynamics that it is better not to underestimate at all.
Even though I survived on more than one occasion, I had to make do on certain occasions, and what Luca told me, incredibly, really happened: I shouldn't have underestimated the world around me, which is now dominated by ghouls, mutated creatures and by scary characters, ready to do anything to do harm and take the hard-earned supplies. In fact, this is the beauty of production: not knowing what could come out of a house or an alley at any moment, from a bush or from a jumble of punctured tires thrown there in bulk, still smoking because, perhaps, someone used them to warm up.
The survival approach, really well built, is actually quite simple but functional, as well as excellently managed. The character will be tired, hungry, thirsty and will have to keep an eye on radiation, as well as where he steps, as any area could be lethal. Moving with circumspection could be necessary to avoid being identified, then hitting from behind with the good AK-47 well hidden under the coat, ready to do his job and riddle with bullets the enemy who has his eye on an object that interests both.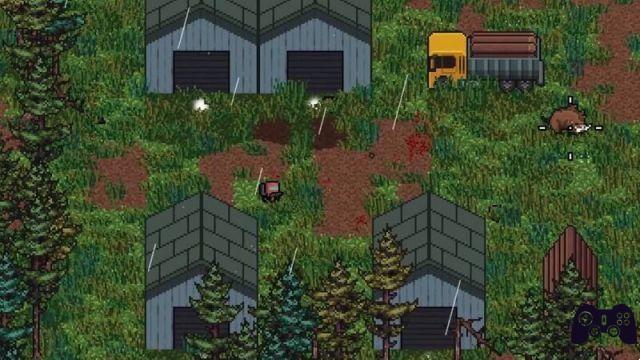 Stamina will have to be kept under control, which will inevitably be linked to tiredness and the rest of the other bars on the left of the screen. Vitality can drop rapidly due to bleeding, and the only way to stop a bleeding is to block it with clean bandages. What if you're hungry instead? Just get food, like good hunters of the apocalypse. In addition, it is essential to check what you carry in your backpack and organize your inventory intelligently, so as to be properly prepared for any action that production may throw at you. Running away is necessary, but it's better to be the first to pull the trigger. During these months, Furthermore, More biomes have been added with tougher and more ruthless bandits, and at the time I had only explored a small portion of the map represented by a forest inhabited by creatures of all sorts.
Exploration is the basis of production. Zakov, the game world (which the developer has stated may change its name), it is a fascinating and terrible territory, which exploits and annihilates everyone within it. The tension is at the base, and you feel it when you approach a nuclear power plant and radiation, with that annoying ticking that indicates that anything could happen in the space of a few seconds. If the apocalypse is like that, then don't get me out of it.
What to expect from ZERO Sievert?
Despite being in Early Access, the foundations of Luca Carbonera's work are now evident and show how much work is behind a production of this magnitude. Although simple, in pixel art and with precise and exciting gameplay, it is incredible how Italian productions, in this 2022, are offering more and more new perspectives.
At this point, expectations can only be high: there is a context, there is a gameplay, there is an interesting and important crafting dynamic that still needs to be fully understood, and there is a lot of passion and c 'he's very talented. Couldn't ask for better, at the moment.