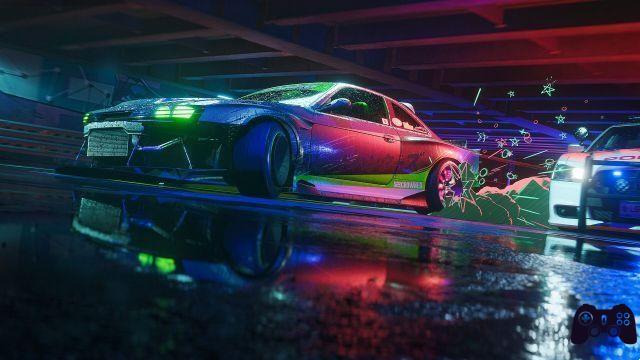 L'uscita di Need for Speed ​​Unbound (recently super discounted on Amazon) has lifted the spirits of a community that over the years has always sought a certain type of appeal in this series of video games, which has once again been confirmed today. Its current success on consoles and PC is not only due to what it offers in terms of "campaign", but also to its general difficulty. However, the discovery of a recent glitch could make things easier for many drivers.
All, or almost all, those who have approached Need for Speed ​​Unbound have immediately noticed its substantial difference in terms of difficulty that the game requires. Finding a stimulus in this new approach that spreads throughout the entire experience (involving not only racing but also the specific modifications possible to their cars, and obtaining parts with new models), players are putting all their effort into it , especially participating in the various weekly events.
The game spans 4 weeks filled with playable events, all of which always culminate with a qualifier set for Saturday. The goal of every driver, therefore, is resolved in the frantic search for enough money to update his car, or to buy a new one in time for the arrival of this particular qualifying weekend, to date the most important of all and hardly accessible in terms of coins.
Noting the large amount of effort that the Saturday event requires, in terms of credits, some Need for Speed ​​Unbound fans have noticed a particular glith that allows you to accumulate as many as possible quickly and easily. The method is to exploit the cat that the title does not save immediately after winning the qualifying race, which means that if you exit the game, immediately after the victory screen, you will be able to replay the entire qualifying event by repeating it infinitely, raising money and keeping your car.
Before saying goodbye, we advise you to visit our YouTube channel, where you can find videos dedicated to the gaming world at 360 degrees.