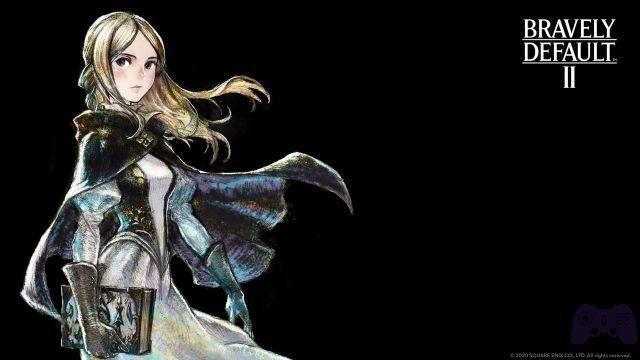 THEOracle stands as a support class to take seriously due to its speeding and weakening abilities. That Bravely Default II has many classes by now we know but the class we are going to talk about will hardly go into the background.
For more information on the game, feel free to check out ours complete guide.
Class summary
How to unlock
Skill List
Better skills
Specialties / Special Skills
Equipment
Class summary
The Oracle is very similar to the Chronomago, as they both use time-related spells, such as Hurry and Slow. It may not be able to read your future, but it remains an excellent support magic class.
Ability to alter the speed of movement
Good elemental support
How to unlock it?
The Asterisk of the Oracle class will unlock by continuing with the main story, more precisely at the end of Chapter 3 by facing Father Rhydion.
Ability
Chock full of active abilities and with only one passive, the Oracle tends to support the team in the best way possible.
Recommended skills
Not much to say since he has only one passive and the active ones are almost all fundamental, but remember to always abuse:
Elemental Supplement
Frettaga
Specialty and Special Skill
Each class has two specialties and a special ability. The first specialty is acquired based on when you unlock the class while the second is obtained by reaching level 12. This type of specialty offers bonuses that are often passive while the special ability, in addition to being active, allows (at times) to do damage to the enemy.
specialty
Special skill
Mastery of weapons
Nothing striking, it is a support class and therefore I recommend Shields and Batons as always. Spear and Arco have the highest levels but are not particularly useful from an offensive point of view, considering that we are talking about a magical class.
Best secondary class
White Wizard and Bard are excellent options, but also and above all Red Wizard to have the definitive supporter.
For more information you can consult ours class guide or see them individually below: