It is once again Lucas7yoshi_, famous Fortnite dataminer, who reveals in advance what they will be the challenges of Season 8 Week 8 of the battle royale of Epic Games. The user shared the information via their Twitter account. Let's see together what awaits us tomorrow, when (probably) the challenges will go online.
As always, the challenges are divided into free and linked to the Season 8 Battle Pass. Those valid for all are:
Look for the treasure map in Palmeto Paradisiaco (phase 1), then look for the X marked on the treasure map in Palmeto Paradisiaco (phase 2)
Use Vending Machines in multiple matches (3)
Inflict at least one hundred damage to opponents while using a Ball
Read also: Fortnite: will pro-players abandon en masse after the World Cup?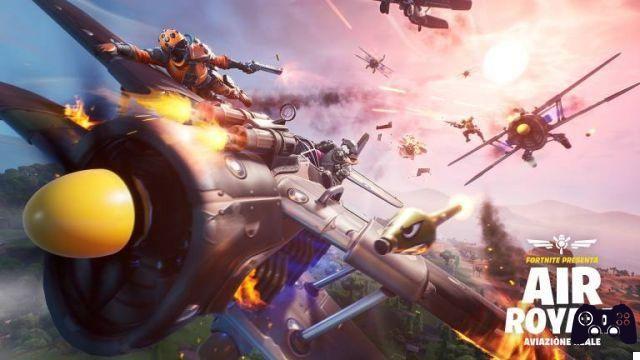 Read also: Why Ninja is the Cristiano Ronaldo of video games
For the challenges of Season 8 Week 8 included in the Battle Pass we have:
Search for Puzzle Pieces under bridges and in caves (7)
Dial Durr Burder's number on the big phone west of Lethal Lands (phase 1), dial Pizza Hut on the big phone east of the Quarter (phase 2)
Eliminate opponents in Stale Sinking or Ventilated Landing (7)
Take down an opponent from at least 50 meters away (2)
These are the challenges according to the research of the dataminer: obviously they are not official, so it is possible that there are differences from those that should be made available starting tomorrow. In the meantime, you can find all the news of the 8.40 update at this address.