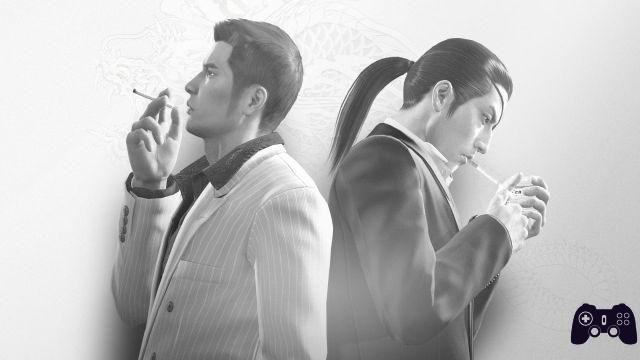 A little over a year ago, here on the pages of Holygamerz, we "complained" of the extreme slowness with which the new chapters of the series of Yakuza they are translated and brought to us in the West. In this time frame in the house Sega something has changed, and it seems that the "big S" wants to give more prominence (and due "respect") to one of its most beloved creatures in Japan and beyond. And here in the next few months the remake of the first historical chapter will arrive, Kiwami, but we will also be able to put our hand to the sixth episode (although we are talking about the first months of 2018, except for surprises), together with Yakuza 0 (Zero), available from next January 24th exclusively on PlayStation 4.
The review is based on the US version of the game
People from Kamurocho
In yakuza it is impossible to remain indifferent to its protagonist
Anyone familiar with the Yakuza series will know how much attention is placed on its history. Since its first release on PlayStation 2 Yakuza's storyline has always been the focus of the game and its strength, thanks to iconic characters, incredibly raw adventures and a world, distant for us, but so plausible as to help create the right atmosphere. Over all it is impossible to remain indifferent in front of its protagonist, Kazuma Kiryu known as the Dragon of Kamurocho, a former Yakuza with a heart of gold who, chapter after chapter, managed to win our hearts thanks to his indomitable spirit and his steel fists.
After having seen him grow over all these years, until he reaches an expected maturity and self-confidence (and his abilities) in Yakuza 0 we will take a leap into the past, in the lush 80s, in a Kamurocho expanding, where money and excessive glitz are just smoke and mirrors, which hides a power struggle for the conquest of this Tokyo district. Kyriu, as always, will be a victim of the events, which will see him accused of a murder that will question his role within the Tojo Clan with consequent expulsion. All this will actually be part of a Machiavellian plan devised by one of the rival families, to try to grab a small plot of land, which it is the key to gaining control over all of Kamurocho. It will therefore be up to Kiryu in his early twenties to try to prevent the situation from collapsing and to try to restore his name and honor.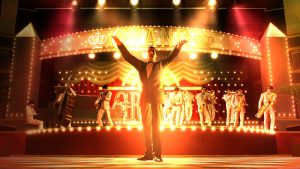 As in the latest Yakuza games, also in this prequel Kazuma Kiryu will not be alone and will have to share the scene with another of the most beloved characters of the series: Goro Majima.
The crazy dog ​​of the Shimano family will instead have to face his exile from the clan (the facts of which are told in Yakuza 4) and live confined in the laughing Sotenbori. Finished to manage a club of hostesses, Goro will receive a rather uncomfortable proposal, the outcome of which involves the reintegration into the ranks of the clan, as long as you eliminate a target for its leaders. Thus began a hard journey for Goro that will lead him to make choices of vital importance, in order to regain the lost honor and return to being a yakuza.
Family Matters
we will see a psychological growth of the two protagonists
The two events will go hand in hand, alternating the adventures of the two former criminals every two chapters and telling stories apparently disconnected from each other, but which will eventually converge in a once again explosive ending. In both stories we will see a psychological growth of the two protagonists. Over the years we have learned to know Kiryu as a protagonist all in one piece and with healthy moral values ​​despite the fact that the path chosen is not the most honest. In Yakuza 0 we will be placed in front of instead a more fragile character and in the prime of life, related to his childhood friend and "brother" Nishiki or to the adoptive father who introduced him to the world of organized crime, Shintaro Kazama, central figures within the various chapters, observed here from another point of view. Goro Majima himself comes out completely distorted and hardly recognizable in a more human version and more marked by events, which will make us discover what turned him into the famous "mad dog" that we all know well.
As in the other chapters the only note that we can move to Yakuza 0 is the extreme slowness with which events start, spending hours in long-winded and sometimes heavy dialogue. The first chapters are used to settle into the new game, between tutorials and long "explanations" however necessary to build a solid and effective narrative base. The game is then extremely diluted and manages to give us hours and hours of gameplay, always bringing up new elements even in the most advanced stages, making it impossible to get tired, despite to finish the game (splitting between main storyline and secondary activities) no less than 60/70 hours are required, duration in itself excellent but perhaps not for all palates.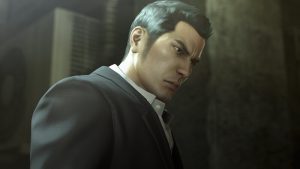 In this chapter, Sega seems to have straightened the game by meeting the tastes of Western fans of the series, minimizing cuts and censorships that in past years had hit the game and that in this case would have led to a drastic downsizing of the contents. Both in the story and in the secondary missions, the themes told will have a marked tendency to violence and sexuality (after all we are dealing with a title that talks about the mafia) so as to make the game even more consistent with itself. Especially in the side stories the sexual sphere is dealt with on more than one occasion, from dominatrixes who need to learn how to be queens of sadomasochistic sex, to children struggling with pornographic magazines, all dealt with with the right lightness and never too vulgarly or excessively, not even when we go to unlock the video library in which relax by watching erotic videos (accompanied by a trusty box of kleenex) or seductive Telephone Chat Line which will kindle more than one fire in Kiryu.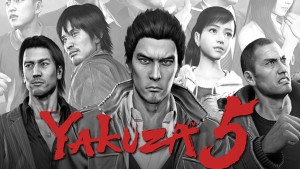 To learn more:
Yakuza 5
1 2