Is it still possible to think of shopping that embraces environmental sustainability? Yes, thanks to Xtribe, the application created to facilitate trading, bartering and even rental activities between people in the vicinity. The objectives to which the company founded in 2012 responds are different: from support for neighborhood commercial activities to the desire to accompany users from online to offline, passing through the elimination of all types of waste.
Xtribe is available both on the Play Store for Android devices and on the App Store for iPhones. In order to use the service, you must register (free of charge) by entering your email. The interface is very intuitive. There is the Explore section which - thanks to a geolocation system - indicates who and what is selling, bartering or renting. You can then choose whether to view products or services, as well as being able to indicate what we are looking for in the search bar.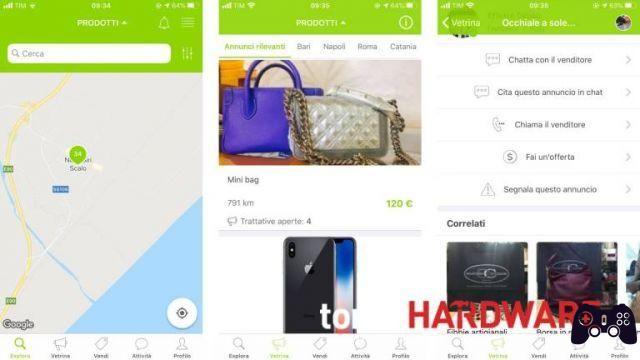 By selecting the product, we will be shown the description with pictures and details about the seller. From here, we can start a chat to start the negotiation, to get more information or to organize a meeting; call the seller or make an offer. Then there is a whole section dedicated to activities that collects chat and negotiations in a single screen. Obviously, the button to create our ad is not missing.
"Doing business means building something that is able to have a real impact and what we are trying to do is not only to help small neighborhood businesses to flourish and grow, but to make sure that this happens by embracing the logic of environmental sustainability" explains Mattia Sistigu, entrepreneur and co-founder of Xtribe. The logic is to push the user to nearby shops without relying on something that has to travel several kilometers to reach a shopping center or our home. "This is a dynamic that, multiplied by thousands of people, has a tangible impact on both local trade and the environment," Sistigu underlines.
The green modalities therefore also pass through forms of barter (about 25% of the operations in the app adopt this method) and rental which means that the user avoids buying something for a limited need over time. In short, Xtribe is an interesting application with an eye to environmental sustainability and which could be particularly useful in this period to help small local retailers.
The satisfying Realme 6 is also available for purchase on Amazon at less than 270 euros. .