Xiaomi has patented a device that apparently is a normal smartphone while inside it hides wireless earphones.
Chinese society has accustomed us to strange, innovative form factors in the family Mi Mix, but so original we had never seen it. Not even from other manufacturers.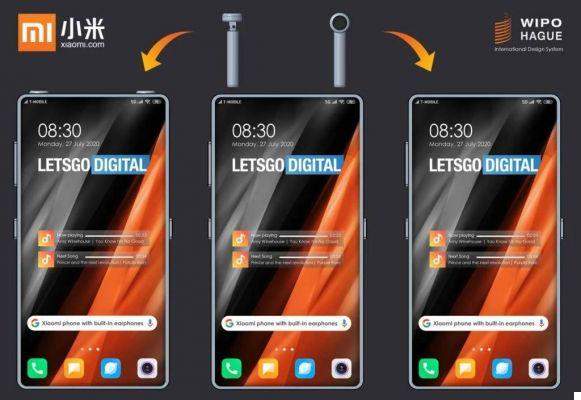 We are used to the S Pen contained in Galaxy Note and the hidden pop-up front camera that pops out when needed. But to wireless earphones whose case is the smartphone itself never!
The patent has date July 24 2020 and illustrates how both can exit the body of the phone with a simple push touch. In this way you can make them raise just enough to extract them. When they are inside the device, the earphones are recharged using the smartphone's battery.
Both are also able to fold the head and head in two directions, the one at rest will allow them to stay in the smartphone while the other will place them in the ears. We have no idea what smartphone could be the one represented in the picture but we are inclined to think it is just a model placed there just to explain how the mechanism works.
But, as usual, it's not all that glitters now. The use of this design is limiting for the waterproofness of the device and obviously the main battery becomes the one that recharges the earphones, ergo, it will necessarily last less.
In short, whether the patent materializes or is discarded, it is very important to always create new ideas and certainly Xiaomi's imagination is not lacking.
If you do not want to wait for the top of the range Redmi K30 Ultra, you can have the excellent Redmi Note 200 for less than 9 euros. here .