Xiaomi has just obtained the approval for a patent dedicated to a very particular product. After the project of the folding device, the one of the smartphone con due display e no photo sensor in the front.
Hide the cameras, which are increasingly numerous and invasive, is a goal pursued by numerous producers. Of great importance, in this sense, was OnePlus with its concept phone. Xiaomi would have instead devised a way by which it will be possible to totally eliminate the front camera.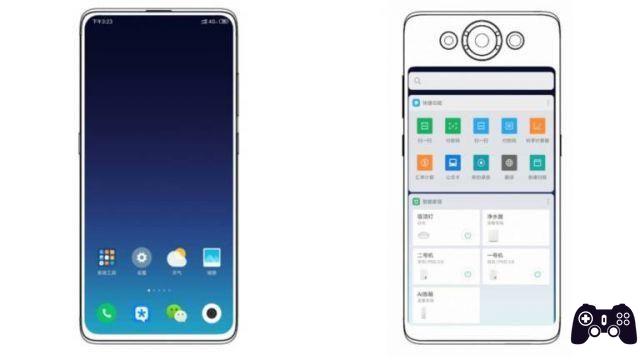 The brand has submitted the application for the patent to CNIPA during last July. The organization has proceeded, during the past few hours, to approve the request. It is a device equipped with two displays, one of which is located in the back. By doing this, you can eliminate the front sensor, since it would be possible to take selfies with extreme simplicity thanks to the three sensors set on the back.
Unlike that of Motorola RAZR, the secondary of this possible Xiaomi smartphone would allow users to carry out almost any operation. The front instead houses a very large screen and without no interruption.
This is not the first time that we are faced with such a choice: Nubia X, Z20 and Nex Dual Display Edition also featured this structure. We do not know if Xiaomi, currently busy with the launch of Mi 10 and Mi 10 Pro, actually intends to to launch the device described in the patent.
Xiaomi Mi Note 10, with the innovative 108 MP sensor and a very interesting data sheet, is available for purchase on Amazon. this address.