Xiaomi she might be intent on throwing one very special smartphone: we could find the true wireless earphones integrated. This hypothesis emerged after the diffusion of a patent in which there is a very particular design.
This hypothetical device apparently does not have a notch or hole: the camera could therefore be placed below the display. What is most striking, however, are the earphones included in the body of the device, as has been the case for some time with electronic styluses in devices such as Samsung Galaxy Note 10+ (available on Amazon).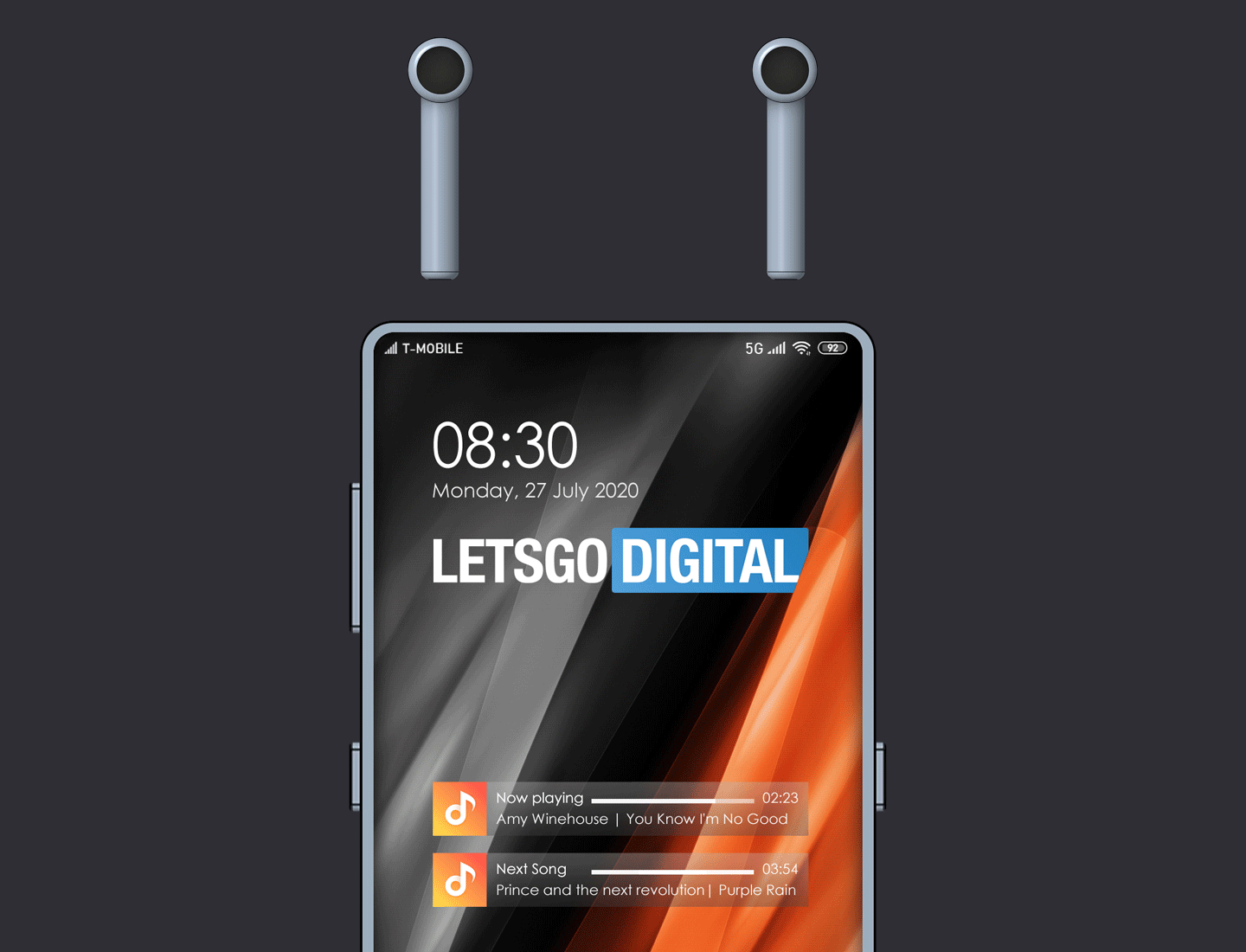 This choice would inevitably increase lo thickness smartphone, considering that it should contain the earphones. However, the hypothesis appears very interesting. Users today are often "forced" to carry with them even the earphones kept inside the case, which however takes up space. Plugging the headphones directly into the smartphone would solve this problem.
True wireless earbuds are often chosen by consumers due to their quality and flexibility. It is no coincidence, therefore, that several products in this category have arrived over the last few years, including Samsung Galaxy Buds + (available on Amazon), OnePlus Buds, Apple AirPods 2 (available on Amazon), AirPods Pro (available on Amazon), Xiaomi Mi True Wireless Earbuds (available on Amazon) and Huawei Freebuds 3 (available on Amazon).
The appreciated Samsung Galaxy Buds +, the new true wireless earphones, are available for purchase on Amazon. You can find them at this address.