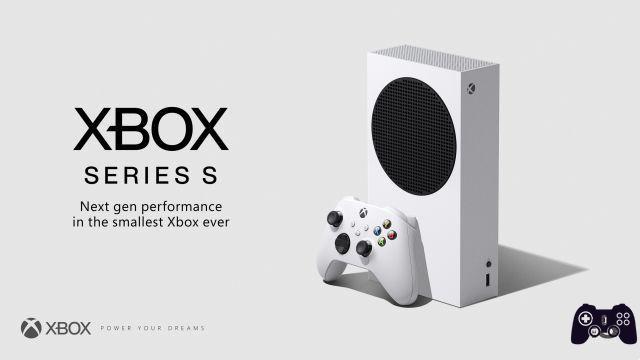 Over the past week, thanks to the frame rate of some games such as Gotham Knights and A Plague Tale: Requiem, a decidedly interesting debate has emerged on the Xbox Series S. A debate that today is once again fed to social networks by a developer from Bossa Studios, who would reiterate the concept of his other colleagues: the cheapest console of this generation, precisely the Series S, would be a ball and chain.
It all started with a tweet from journalist Jeff Gerstmann, who stated how the whole affair around the Xbox Series S is simply exaggerated, given that PC games have to cover vast hardware configurations to run at 60 frames per second. Rebutting this claim was Ian Maclure, who has served as VFX Artist for Bossa games, including I Am Fish and the Surgeon simulator series. "It might seem strange, but the reason for these interventions and why they are only now coming out is to be found in the fact that we have a year of meetings with Microsoft to convince them not to support Series S at the launch of our products", Maclure's words. In fact, Microoft requires as a guarantee that the game must run on both machines and not just on the more powerful one.
In Maclure's words, Xbox Series S would be like an "albatross around the neck" while making video games. The original tweets are no longer visible, given that the developer has armored his account, but at the base there may have been a violation of some NDA for these famous meetings, or the desire not to be overwhelmed by a controversy bigger than him.
The whole "Series S is holding back next-gen games" argument seems really broken to me. Most of these games also come to PC and already have to cover a wide variety of configs. Like go look at the Steam Hardware Survey sometime. Lots of older stuff with significant percentages.
— Jeff Gerstmann (@jeffgerstmann) October 20, 2022
We don't really know if the Xbox Series S is slowing down video game development. According to some developers yes, while others point out that much more complex projects such as Cyberpunk 2077 still manage to run at 60 frames per second. A solution could be found in the development times, with patches that aim to gradually adjust the versions for Series X or Series S, but it is clear that two years after the start of the next gen, almost no one has a clear vision of what kind of experiences to produce.