Just in the morning we had talked about game consoles and eBay, given that the splendid offer fielded by the portal for this Black Friday 2022 had entered our press dedicated to discounts, relating to the splendid Nintendo OLED Switch, sold by the portal at what is the lowest price around!
Well, let's go back to the topic now because, again on the occasion of the mega promotion called Cyber ​​eDays (nothing more than the eBay version of Black Friday 2022), the store is now offering the lowest price on the net, the excellent Xbox Series S which, discounted by Amazon just at the end of last week, had quickly sold out on the net, except to be available again at full price, or at least with a not so attractive discount.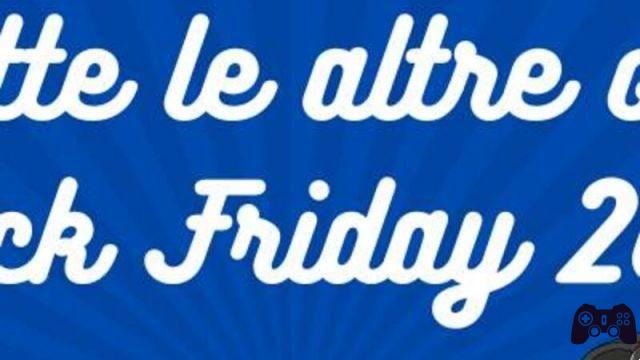 Ebay, therefore, decided to outrun the competition and, since the console is very attractive as a gift to put under the Christmas tree, it is now offering the console at a very discounted price, practically the lowest on the net!
In fact, the console is sold by the portal for just €229,90! A price even lower than that of Amazon which, in the same way, hastened to replenish stocks, given the exceptional demand of the last few days!
Ebay, however, he's really pricing at a price that it would be foolish not to take advantage of, since it's the lowest for months, and it's perfect for putting under the Christmas tree what, most likely, will be the only new generation console available from now on, since the stocks of PS5 and Xbox Series X are still slow in arriving, and maybe they won't arrive until next year.
But why buy an Xbox Series S? Because we are talking about a beautiful and compact console, and whose quality/price ratio is really exaggerated, since it is in all respects a Next generation Xbox, whose only noticeable lack is that of the disc player.
Lacking the ability to read discs, the Xbox Series S is therefore one console "all digital", whose games can be purchased only and exclusively through the Microsoft Store, not to mention the possibility offered by the Xbox Game Pass subscription which, for around fifteen euros a month, will allow you to play freely to many different games, including many titles on day one, included in the subscription and at no additional cost!
Read also: The best deals of Black Friday 2022
That said, we just have to send you directly to the eBay page dedicated to the offer, so that you can buy this product before it runs out or worse, that the offer runs out altogether.
Furthermore, before completing your purchase, we strongly suggest that you also subscribe to our three Telegram channels dedicated to offers, with specific channels dedicated to: Offers, Hardware & Tech and Clothing and Sport. Happy shopping!
» See the offer on eBay «
Follow us and always stay informed on the best offers!
Events » Amazon Prime Day | Black Friday
Offers and Discounts » All offers | Discount Codes
Telegram channels » General Offers | Hardware & Tech | Clothing and Sports
Buying guides » SOS Home & Garden