Il controller it is certainly a very important peripheral for a console player, but choosing one, perhaps the one that best suits your needs, is never easy. There are in fact many, from the more traditional sold together with the console, to other more expensive and dedicated to the more accustomed and geeks. Choosing the perfect product in these cases is therefore not easy at all, as there are often many variables at play. That's why we decided to guide you in this decision, looking for you the best Xbox controllerwhatever your needs.
In fact, the following article was created with the intention of eliminating any doubts and recommending the most suitable peripheral for each user group, above all taking into consideration quality and budget.
Stop talking and let's dive together into what is the best Xbox One and Xbox Series controller according to your need. And don't forget to take a look, if you are a bit demanding gamer, at the pro controllers or, if you play on PlayStation, at the best controllers for the Sony console.
Black Friday Controller, the best offer
Razer Wolverine V2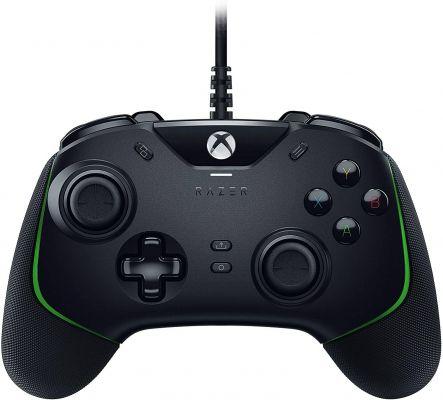 A truly unique offer for this Black Friday 2022. Razer Wolverine V2, in fact, is a controller labeled as "pro", in the sense that it is built and designed to best support professionals and offer a little more even to the most casual gamers who absolutely want to start asserting themselves during matches.
Let's start with the aesthetics: Razer Wolverine V2 looks like a hardcore controller but his satin surface sober and contained also makes it an elegant product capable of challenging the official console controllers. Then there are the finishes, just see the attention paid to the back of the pad and on the grip, complete with anti-slip on both handles. Coming instead to the pro controller features, we point out two buttons on the front side which can be mapped to your liking, the presence of tactile buttons and very carefully constructed triggers, with the presence – even – of a block to have some advantages in the FPS environment.
See on Amazon
See on eBay
Best Xbox One and Xbox Series controller
Xbox Series controller
Xbox Elite Controller Series 2
Scuf Instinct Pro
Thrustmaster Eswap X
PowerA controller
Xbox controller for collectors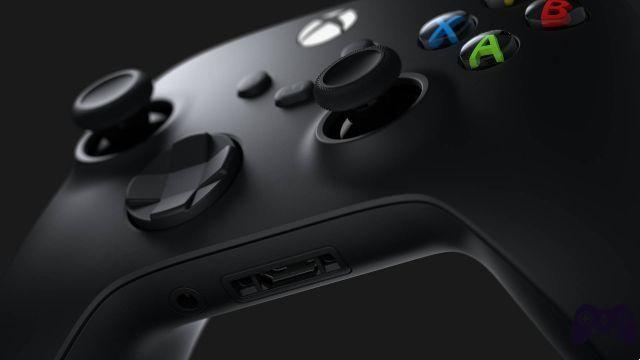 Xbox Series X|S Controller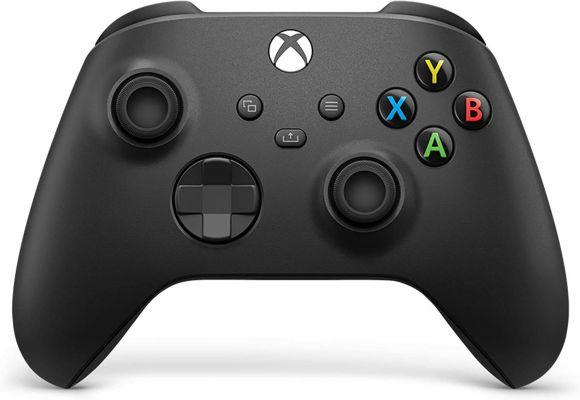 The accompanying controller Xbox Series X | S is nothing more than a revision of the current ones Xbox controller. However, we refer to a nice review: Microsoft in fact, it has corrected every single problem of the current pads, from the back pads to the slipperiness of the triggers. He has also radically modified the directional cross, thus bringing the pad closer to the current and always excellent one Elite Controller Serie 2.
All in all, about 60 € you take home a substantially perfect controller, considering the price at which it is offered; in fact, it would be stupid to look for features such as additional keys, usually inserted in the controller Pro. Before saying goodbye, we also remind you that, regardless of the platform used, that it is Xbox One, Series X | S or PC, the controller works great.
See on Amazon
See on eBay
Xbox Elite Controller Series 2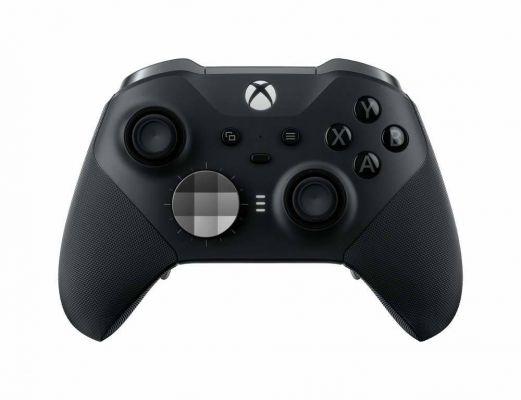 We know it well: Elite Controller Series 2 it is probably not a suitable choice for all user groups, both for the not very accessible price (around 150 euros) and for the required practicality. Unless you're geeks and experimenting with everything good the peripheral has to offer, it could be an excessive and unsuitable expense. Nevertheless, in terms of ergonomics, quality of materials, battery life and customization it is the best possible option in the home Microsoft. It is also compatible on PC and it will also be on the future Xbox Series Xas well as the current ones One S e One X. If you are a big fan and need the nec plus ultra currently in circulation in the Xbox Elite Controller Series 2 you will find the best of the best, not only with regard to the panorama of Microsoft consoles.
See on Amazon
See on eBay
Scuf Instinct Pro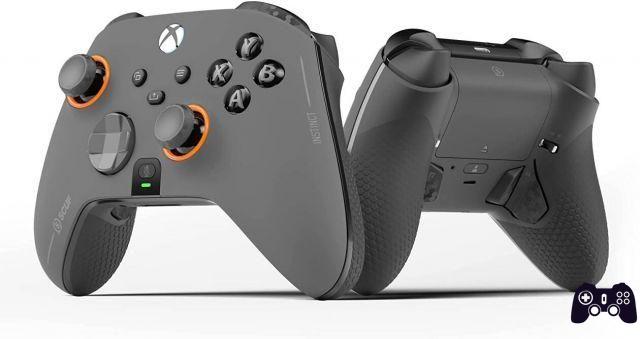 Riding the wave of the beautiful Elite controller specially designed by Microsoft for its Xbox consoles and to allow players to obtain satisfactory results during the most competitive matches, Scuf Instinct Pro, in collaboration with Xbox, does much the same: offers gamers a well-studied controller featuring perfect ergonomics, taking up all the good things the Xbox division has done with the Elite controllers and the traditional pad supplied with the consoles. In addition, all the features now well known to enthusiasts: from ability to configure and pre-load layouts of your choice, additional keys, ability to adjust analogs and whatnot. In short, if it's competitive gaming you're looking for, especially on consoles, a pad with these features is absolutely perfect for you.
See on Amazon
See on eBay
Thrustmaster Eswap X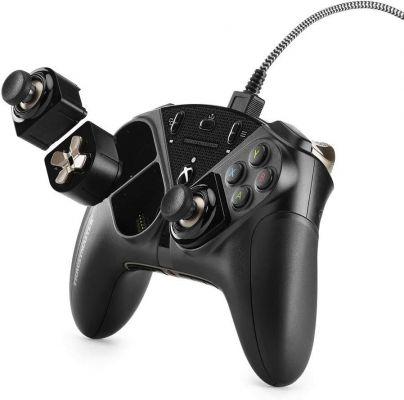 Another pro controller, this time the latest, is Thrustmaster Eswap X, built as always to meet the most demanding. Its peculiar features, in fact, are all concentrated in the competitive field and in general comfort.
Its aesthetics certainly cannot go unnoticed: the controller is small and well removed, and in its default color even captivating. Aesthetics aside, however, always important, the big merit is all of some characteristics, out of all 3: the trigger lock, also present on the previous model; mini-sticks designed to last and to provide good precision and, finally, the t-mod technology, which allows you to swap the various presets at any time.
See on Amazon
See on eBay
PowerA Wired Controller (cheapest)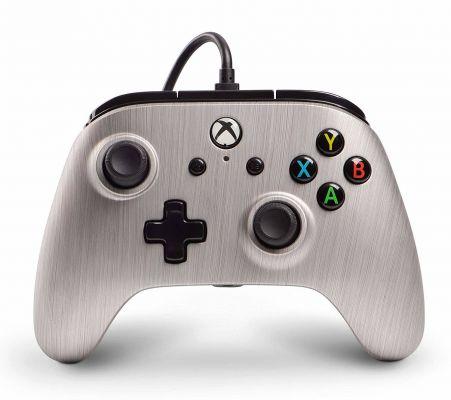 If for some reason you no longer own the original controller Xbox One and you would like to buy another one on the cheap, this wired controller distributed by Power A is for you. It is essentially a replica of the standard version that can only be used via USB cable; you will not be able to use it wirelessly in any way. The controller, as well as on One S e One X, is also compatible on PC. So, provided you give up the build quality offered by Microsoft and wireless connectivity, this is definitely a good product. Of course, you will find in your hands something inferior to the above, but in case you want to spend little, you will hardly find better.
See on Amazon
See on eBay
The best Xbox controller for collectors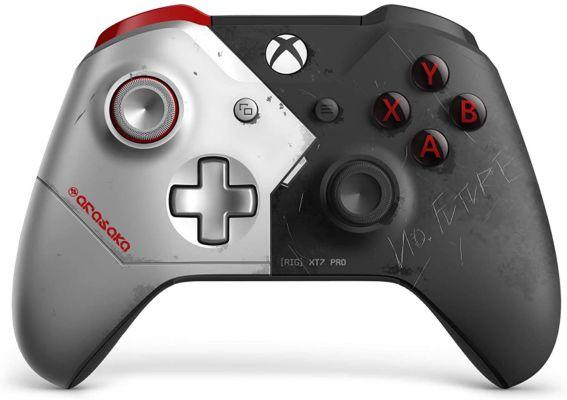 The highly anticipated cyberpunk 2077 will be launched on PlayStation 4, Xbox One e PC the next 17 September of the 2020, and is also compatible with the new consoles, which arrived during the past Christmas holidays. This spectacular controller is completely dedicated to gaming, with a design inspired by Johnny Silverhand. It is also compatible not only with Xbox One, but also with i PC.
Collectors listening, also take a look at the Xbox controller designed to celebrate the twentieth anniversary of Microsoft's gaming division, or to the exceptional Forza Horizon 5 themed controller.
See on Amazon
See on eBay
How to choose the best Xbox controller
If there's one thing Xbox hasn't gotten wrong, especially since the Xbox 360 generation, it's the most important peripheral for every console gamer: the controller. Microsoft knows all too well the needs of us gamers and has over time satisfied our every whim, arriving with the Series consoles, to include a finished and finished pad inside the package and far from being able to be defined as "traditional", since it inherits many premium features from its big brother, the elite controller. Having said that, let's go straight into the details, because there are really many things to say.
Which brand to choose?
Before going into the technical characteristics of a controller, it is worth spending a few characters on the different brands that produce these gaming peripherals. In general, as happens for example with PlayStation, the controllers dedicated to professionals and competitive gaming enthusiasts are designed by third-party brands and officially produced for the reference consoles. Microsoft, on its side, has seen fit to create – in addition to the classic controller supplied with the console – also a pad designed for professionals, the well-known Elite Controller. The only reason to deviate from the official Xbox controllers and rely on those produced by third parties, therefore concerns only the disposition of the analogs: in fact, if you wanted at all costs a symmetrical arrangement, you should necessarily consider purchasing the Thrustmaster Eswap X controller, produced by a third-party brand. Finally, last tip: another reason that might push you to avoid official controllers is the price. There are solutions, for example the one designed by PowerA, which allow you to play well while spending relatively little.
Advanced features
There are various types of controllers, from the more traditional which are supplied together with the console, to more performing controllers dedicated to more hardcore players. But what are the most obvious differences? First of all, specify that pro controllers usually have a more effective grip, a less slippery grip and therefore capable of giving excellent sensations to the user. They come in a respectable package, complete with various spare keys and, in some cases, even an anti-sweat cream for the hands. But the most important feature, and it is certainly the one that will push many of you to buy them, is the addition of multiple extra keys. In this way, the player, using the extra keys, has the opportunity to perform certain actions without taking his thumbs off the analogs. Example: are you running and suddenly you have to reload your weapon, or do you slip? With a traditional controller, these two actions would force you to remove your right thumb from the stick, with an elite pad, however, you just need to stretch your middle finger to reach one of the two levers located on the back of the controller. Of course you will first have to remap the keys and save the configuration.
But then, are these controllers only useful for professional gamers? Yes and no. If you play on consoles and you love competitive games, you will clearly benefit a lot, but it must be said that even those who simply like to relax with a single player, and obviously have a good budget to invest, could greatly appreciate all the benefits of these controllers .
Layout of analogs and comfort
We know what you're thinking: what is this paragraph for if all Xbox controllers have an asymmetrical analog arrangement? Well, that's actually not quite the case. There are few solutions, and they are also very expensive, but there is something different. This is for example the case of the Thrustmaster Eswap X controller, which can transform itself, as if by magic, into both a controller suitable for those who prefer an asymmetrical and symmetrical layout. Regarding comfort and, in general, the controller grip in the hand, choose the pad that best suits the size of your hands, a situation that is not always easy to solve in a short time but, considering the amount of controllers on the market, you shouldn't have to work very hard to find the right controller for you.
Il Thrustmaster Eswap X, for example, is much smaller than the gigantic Scuf or Elite Controller and, consequently, could ensure that all those who do not have large hands enjoy a good grip of the controller. In this regard, there is another problem that could make the general grip much worse: we are referring to excessive sweating of the hands, especially in summer or with particularly adrenaline-pumping titles. We will not stay here to suggest creams to use, but we recommend the use of controllers equipped with a particular texture that strengthens the grip of the two handles: a great example is the Xbox Elite controller, or the traditional pad of the Series consoles, really well designed to solve the problem. This way you no longer have to work too hard to maintain a stiff grip.
Compatibility and batteries
Given the now clear situation at Xbox, you should know: compatibility, starting with the Xbox One console, is almost total. In other words, all the accessories you bought for your Xbox can be used on the new Series or on your PC. This feature further encourages the purchase of Pro controllers such as Scuf or Elite, being able, with a single purchase, to have a controller available on 3 different platforms. The same goes for accessories such as headphones or batteries, which are 100% compatible.
Another very hot issue in recent years concerns the battery of the controllers. From this point of view, unlike the competitor PlayStation, Xbox has always adopted a different line, avoiding to insert rechargeable batteries inside the controllers. Basically, the official Xbox pads are sold together with stylus batteries, but nothing prevents users from buying a battery separately, recharging it with a USB cable and avoiding constantly buying batteries. In terms of functionality there is no advantage, the choice is yours and it concerns the end user's quality of life.
Wireless or cordless?
We know, we know, it's a very old question, almost useless nowadays. And yet, believe us, there really are those out there who still ask themselves these questions, perhaps to optimize the response of the commands to the millisecond. After all, we know that professionals try to optimize their setup as much as possible to avoid having problems during the most tense matches. As far as we are concerned, the quality of wireless connectivity via bluetooth has now reached a very satisfactory level, to the point that it is really difficult to notice the differences. Differences that, although minimal, clearly exist. So if you are interested in playing without any type of input lag to the commands, the advice is to remove any rechargeable batteries or styluses from your controller and use a simple USB cable to be connected to your computer or to your consoles, whether Series or One.
Price
As you can guess by browsing our guide on the best Xbox controllers, we have tried to please all palates a little, inserting Pro controllers, therefore designed for professionals and demanding players, and others designed for collectors and for those who simply want to save money. The price required to take home a controller for your Xbox, therefore, is quite variable: the least demanding will pay out around €40; those who intend to go up a bit with the quality could decide to settle for the classic Xbox controller also supplied bundled with the console, the cost of which is around €60. Finally, the most demanding of all will look to controllers such as the Elite Series 2, characterized by a much higher cost: €180.