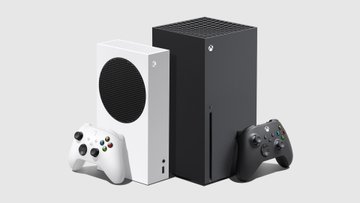 There are two ways to read sales data coming from the United Kingdom: the first is to stamp the success of Xbox close to the entry into the Christmas holidays, with shop promotions still active and a Black Friday that certainly knew how to drag Microsoft's two proposals against the PS5, with the consoles produced by the Redmond giant having sold more than those of Sony. The second way, on the other hand, is far more worrying and reflects a dark period for the global economy, with the United Kingdom appearing to be paying even more than other Western countries.
Let's start, of course, from the main news: in what seemed like a fort of sure success, PS5 actually sold significantly less than Xbox Series S|X during the past month. Two important details: a price cut for Black Friday and obviously the greater availability of consoles (also combined with the possibility of using services such as Game Pass), which have prompted consumers to buy Microsoft consoles. Despite the numbers, decidedly in favor, in reality the real winner of the hardware ranking is Nintendo, with Switch taking first place for units sold last month.
If the data is certainly encouraging, it is a different matter for the amount of money disbursed by English players. As GamesIndustry reports, in fact, compared to last year, fewer people bought video games and consoles. All this is probably due to a black economic period, with very high inflation and high bills, with the United Kingdom experiencing a much worse period than ours, at least according to the first projections for future energy expenditure .
November UK Sales Data
Hardware (increase vs October)
1. Switch (175%)
2. Xbox Series (105%)
3. PlayStation 5 (71%)
Software
1. VOICE OF MWII
2. God of War Ragnarok
3. FIFA 23
4. Pokémon Violet
5. Pokémon Scarlet
6. Soccer Manager 2023
7. Sonic Frontiershttps://t.co/J2X9khFbtW pic.twitter.com/IoEOJzGfCn
— Benji-Sales (@BenjiSales) December 6, 2022
The ranking then concludes with a last note, or the best-selling games. In first place we find Call of Duty: Modern Warfare 2, followed by God of War Ragnarok. In third position instead there is FIFA 23. Pokémon Scarlet and Violetot earn the fourth and fifth position, while the sixth is Football Manager 2023. Seventh, eighth, ninth and tenth position occupied respectively by Sonic Frontiers, Mario Kart 8: Deluxe, GTA 5 and LEGO Star Wars: The Skywalker Saga.
Unpublished content (and more) awaits you also on the Game Division YouTube channel