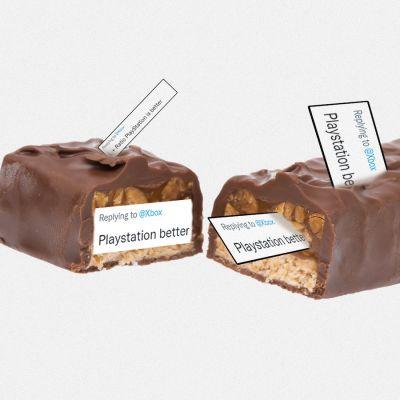 In recent days the sector has been literally invaded by discussions regarding the next market moves by Xbox, and while everyone awaits new details on the matter, the latter has decided to respond to some toxic attitudes from PlayStation fans… with a meme. With fans of the Japanese console and their non-stop "Playstation is better" chants below their social posts, Xbox he decided to take matters into his own hands by responding directly.
Please check your candy this year!! We found troll posts in ours and they won't stop repeating the same thing over and over pic.twitter.com/HGl6Wqf4hT
— Xbox (@Xbox) October 12, 2022
In the post published on the official twitter profile of Xbox a meme dedicated to the phrase "Playstation is better" has been published. In the image we find a sweet inside which the aforementioned comment acts as both a filling and a decoration and a condiment, with the caption that reads: "Check out the Halloween sweets this year! We found messages written by trolls in ours and they kept repeating the same thing over and over again."
The reception of this post has received mixed reactions both from the community and from the haters who usually frequent the profile, once again opening lots of discussions about it with the most classic factions of the case: who responded by emphasizing the history of PlayStation, who supported the meme, who simply laughed and who responded in a contrasting way. Under the post the number of comments and replies has already gone over 4000.
We don't know if the main intent of the Xbox social media manager was to challenge, or to put the word end to a situation that probably, if taken for long, is not very easy to manage from the point of view of the nerves. In any case this simple post did nothing but bring back the historic diatribe with PlayStation, without any progress in any direction. Now, however, the eyes of the entire sector are still focused elsewhere, towards this acquisition, or not, which Microsoft is trying to carry out at all costs.