Here we are: in these hours Blizzard has finally returned to talk about the near future of World of Warcraft, with the popular MMORPG that will return very soon to offer new substantial contents. Several months ago Blizzard announced the new expansion of WOW Dragonflight, which allows players to explore the mythology of these wonderful creatures within the world of Azeroth. Now, after the beautiful announcement trailer, Blizzard has announced the launch date of this ninth expansion.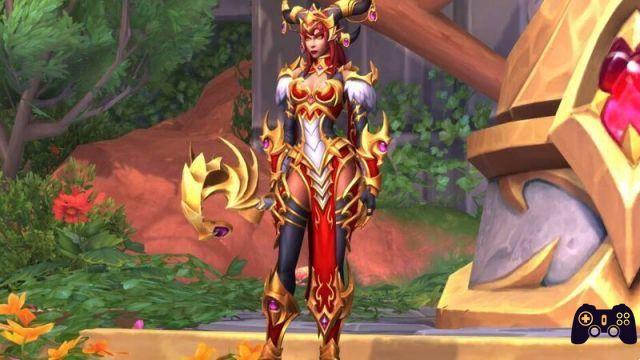 World of Warcraft Dragonflight will be released worldwide on November 28, 2022, and will allow fans of the well-known MMORPG to discover the Dragon Islands and explore four new zones, each dedicated to each of the ancient Dragonflights. Going to awaken the Dragon Isles, the ancient forgotten secrets of this part of the world will also return, and players will be drawn to explore the expansion's locations both by air and on land.
In all of this, there will obviously also be a series of novelties related to gameplay, with Dragonflight adding a new ability called Draconic flight. This new addition allows players to take flight across the Dragon Isles atop a custom dragon. There will also be millions of different combinations to create your own dragon, so as to make your adventure companion even more unique.
Along with the World of Warcraft Dragonflight launch date announcement, Blizzard also released a new trailer which shows us a series of cinematic and in-game sequences of this new expansion. We're almost there, therefore: less and less is missing and we will finally be able to return to populate the fantastic world of WOW together with creatures as magnificent as they are majestic. The appointment will be for November 29, when Dragonflight will open its doors to millions of fans around the world.