There are games that manage to captivate you from the first time you try them, one such case is Wo Long: Fallen Dynasty (already pre-orderable on Amazon), the new title by Team Ninja and Koei Tecmo that we got to try through a demo no more than a month ago (if you want to re-read the article, you can find it here).
Just recently I was invited to a new test dedicated to this action-game, where I was able to test the other classes made available more thoroughly and get a clearer idea of ​​the variety of fighting styles. Wo Long is definitely one of those works to keep an eye on for the beginning of next year, especially if you are hungry for products that can put your skills to the test… perhaps.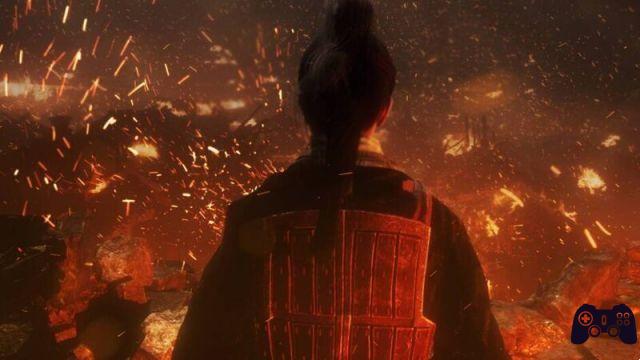 Wo Long: Fallen Dynasty, a variety action
When I had the opportunity to try the Wo long demo, I was quite impressed by the quality of the gameplay: fast, fun and with a very satisfying degree of challenge. I am therefore happy to reiterate that what I saw and tested some time ago has been confirmed in this new version, perhaps slightly more accessible and simplified (but maybe it's just a feeling) than before.
The new area available plunged me into a completely desert area, similar to a canyon, where I had to juggle fearless warriors and menacing creatures. Although the time to complete the mission was about half an hour, it didn't take me more than fifteen minutes to get to the end and beat the boar boss, evidence of the fact that the difficulty depends more on experience in titles like this, but I am convinced that other players would have taken much less and others, why not, quite more.
What I particularly liked is that the game provides the opportunity to select different character classes. In addition to the aesthetic editor, in fact, Wo Long: Fallen Dynasty allows you to decide how to approach the adventure by selecting an element that modifies our characteristics and makes us more suitable for certain fighting styles. For example, the element of Fire is mainly focused on attack and damage, while that of Terra it makes us slower but also defensively stronger; that ofAcqua favors a series of stealth attacks (with the possibility of becoming invisible and inflicting lethal damage on the first hit), or the Metal, focused on poison spells and abilities or the Wood, oriented towards supporting allies.
In reality we can enhance any feature, even if we are not oriented to a specific build thanks to the morale system that works somewhat similar to the bonfires of any souls-like, conquering areas with a flag and enhancing our level by setting points in five items of our choice. The higher the morale level, the higher the chance of defeating enemies in battle, especially those with a lower morale level than ours.
Then there is the whole part relating to the equipment, each prevailing on one of the five elements, needless to specify how fundamental it is to create a balance between weight, characteristics and strength of everything we wear, so as to be able to create the perfect warrior, being well beware of the weapon that we decide to use to devastate all our enemies.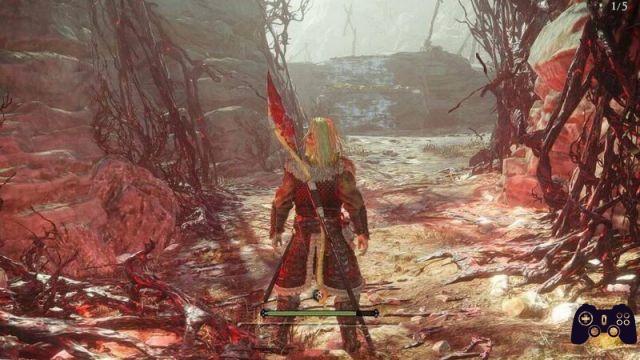 The clashes, as mentioned just before, they are quite frantic and speed of thought is more important than waiting for an enemy move. The main peculiarity is certainly the stamina, which recovers depending on our skill in attacks, although I must admit that I found it much faster in recovery than in the previous demo.
I also found the counterattack easier to carry out, perhaps the son of a better balance as regards the tested version, proof of this is the healing speed (much faster) and the damage of the sacred beasts which has been drastically nerfed.
Summing up
Wo Long Dynasty: Fallen Dynasty promises to be an action game capable of quenching the thirst of those who have been anxiously awaiting a new Sekiro. For clarity: we are not talking about a complex game, on the contrary, from this test I found it decidedly more accessible than the From Software work, however it collects many of the characteristics that made it famous (the learning curve, first of all) , inevitably becoming one of the most anticipated titles for the beginning of next year.