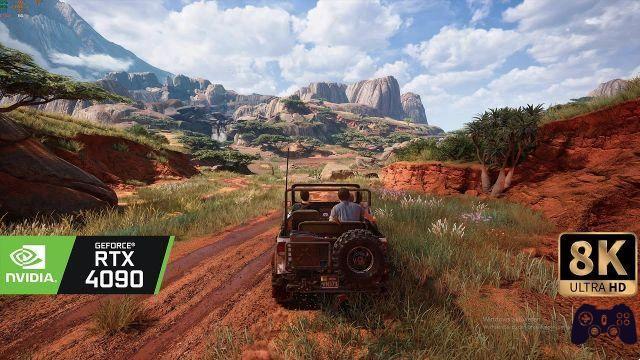 Ok, on PC probably Uncharted 4 it will not have been a great success (as has not been another PlayStation game), but it is undeniable that Nathan Drake on PC is already beyond some standards dictated by current gen consoles such as PlayStation 5 and Xbox Series S|X. Clearly not in its basic version, which remains beautiful to see and above all to play, but thanks to the modders, who have transformed Naughty Dog's latest adventure into a real technical gem.
To bring us a real version of Uncharted 4 next gen as a gift is the YouTube channel Digital Dreams, who has been involved in creating reshades for some time now for some games and push the hardware of every PC to the limits. The user behind the channel has implemented a series of graphic settings that combined with each other return a game quite different from the original, starting from the implementation of ray tracing, absent in the "basic" version.
The movie, available a little further down, dispels any doubts about the potential of the game in this version. The whole thing looks much nicer than the base version launched by Iron Galaxy and PlayStation PC last month. Finally, a little gem: thanks to these mods, defined by the user himself as "Beyond all Limits", the title manages to reach the extraordinary resolution in 8K. Clearly there is a downside and it is obviously to be found in the components used. Running Uncharted 4 at this level of detail requires, for example, an RTX 4090 GPU. Not exactly the cheapest solution. In short, beautiful yes, but clearly not for everyone.
As we mentioned above, Uncharted 4 on PC arrived last month. Its release also includes the standalone expansion, Legacy of Thieves. However, PlayStation has not finished with the releases on PC: the next game to arrive on Steam and Epic Games will be (barring surprises) Returnal. Only the official announcement is missing, but by now it should arrive really soon.