Are you looking for the best wireless gaming headphones on the market? With each passing day, what is the sound aspect becomes more and more important in video games, with many titles that make a difference strong reliance on its own audio sector. Suffice it, for example, to think of horror games, such as the recent Resident Evil Village, where the atmosphere itself is supported by the sound system, or multiplayer experiences, where the ability to accurately understand the position of an enemy from some noise can make the difference between victory and defeat. If you want to take advantage of all the audio goodness of today's productions you will therefore need the best wireless gaming headset on the marketwhatever your needs.
In addition to guaranteeing a level audio performance, the best wireless gaming headphones also offer a huge convenience, since they allow you to play wirelessly between cables, thus eliminating the risk of getting tangled or having to unravel annoying skeins before a game session. Furthermore, today's batteries guarantee a high autonomy, forcing you to recharge your headset only after several hours of play. In short, there are several advantages to choosing wireless gaming headphones.
Before diving into what are the best wireless gaming headphones on the market, we remind you that you can find, always on our pages, what are the best gaming headphones for Xbox and PlayStation. To always have the best on each platform.
Best Wireless Gaming Headphones
SteelSeries Arctis Nova Pro – The best ever
Logitech G PRO X – The best under 250 euros
Razer Barracuda X – The best under 100 euros
Logitech G435 LIGHTSPEED – Le più comode
Sony Pulse 3D – The best for PS5
Turtle Beach Stealth 700 – The best for Xbox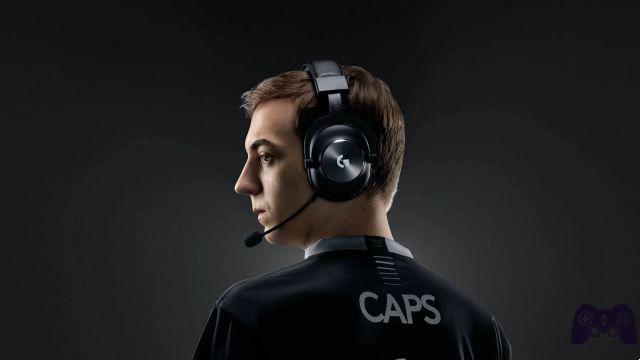 SteelSeries Arctis Nova Pro – The best ever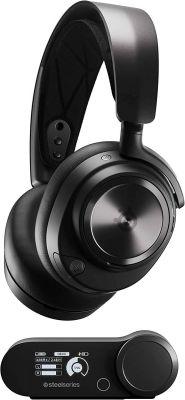 Do you want the best that the market can offer today in terms of wireless gaming headsets? Then the product you are looking for takes the name of
SteelSeries Arctis Nova Pro, a headset a little sublime,
able to reach very high qualitative peaks in every respect. Design, audio and microphone quality, comfort and battery life: the SteelSeries Arctis Nova Pro have no weak point.
In fact, you will experience a sound experience like never before, which will completely involve you thanks to the a360° spatial audio: You will be able to perceive in-game actions from every direction, hearing every shot, footstep or trigger with pinpoint accuracy. You can focus entirely on your gaming session without worrying about external noise, as a specialized 4-mic gaming hybrid system dynamically adjusts in-ear sound and cancels external sound.
You can then merge two audio connections at the same time, thus allowing you to play and talk to friends on the phone at the same time; moreover, thanks to the double USB you can connect Xbox, PC, PlayStation or Switch without wasting time exchanging cables.
See on Amazon
See on eBay
Logitech G PRO X – The best under 250 euros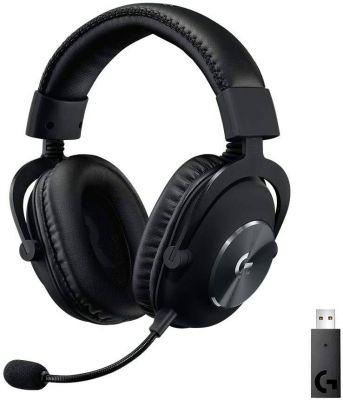 Another very valid solution for those looking for the best wireless gaming headphones on the market certainly takes the name of
Logitech G PRO X
. Logitech's dark and captivating headphones are in fact today one of the best products on the market, thanks to a fantastic sound, a level microphone and unparalleled ease of connection.
We find indeed driver from 50 mm that guarantee pinpoint accuracy across a wide frequency range and bass in any game, while the latest generation surround sound is able to distinguish far from nearby sounds; you will therefore be able to find enemies much easier, excelling in the online rankings and making the most of your skills. Then there is the Mic Blu Vo!Ce technology, which reduces background noise for even crisper, cleaner microphone sound quality, so your friends can hear you loud and clear.
La battery lasts up to 20 hours, while connectivity reaches a good 13 meters, allowing you to continue wearing them even while walking around the house without having to stop listening to what you like. Finally, the Logitech G PRO X are also very comfortable thanks to thememory foam padding and semi-leather lining, allowing you to wear them even during the longest gaming sessions without any discomfort.
See on Amazon
See on eBay
Razer Barracuda X – The best in the 100 euro range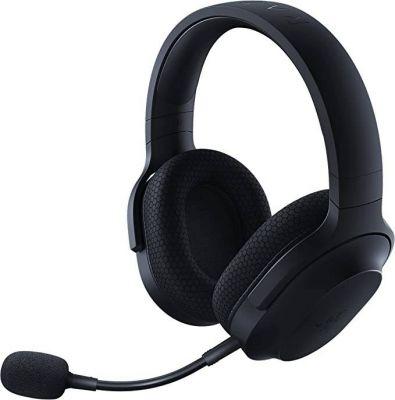 Do you want excellent wireless gaming headphones, but at the same time don't want to spend a fortune? If you answered yes, a perfect choice for a budget of around 100 euros are certainly the
Barracuda X by Razer
, a very high quality headset able to not disappoint in any field.
These headphones feature a driver from 40 mm for high-level audio performance, while the detachable microphone will allow you to speak clearly only when needed, leaving you then free to detach the headband. In addition to being wireless, the Barracuda X can also be connected to your console or PC via the universal 3,5mm cable, thus giving you maximum freedom of choice on how to use them.
THEautonomy reaches up to 20 hours and the lightweight design at just 250 grams will allow you to wear them all day; furthermore, convenient controls are placed under the pavilion that will allow you to manage music playback and the microphone without having to put your hand on the device you are using.
See on Amazon
See on eBay
Logitech G435 LIGHTSPEED – Le più comode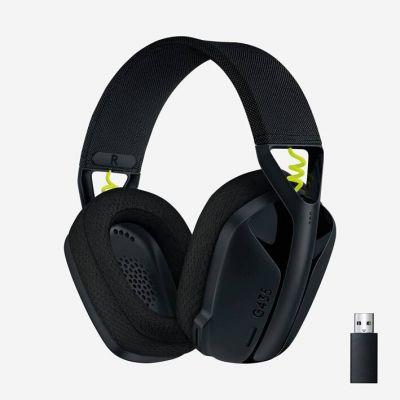 If you want to aim for comfort as well as quality, headphones
Logitech G435 LIGHTSPEED
will suit you: you will have high-performance audio, reliable connectivity and long battery life.
Le Logitech G435 LIGHTSPEED they weigh just 165 grams therefore even those who usually feel uncomfortable wearing headphones for a long time will find them very comfortable, while they are optimized for smaller head circumferences, representing the perfect solution for everyone. Furthermore, i earpads are filled with soft memory foam, guaranteeing you absolute comfort.
In addition to comfort, the audio quality of these headphones is fantastic: there is a 40mm audio driver compatible with Dolby Atmos and Windows Sonic for an immersive experience, while the integrated microphone has allowed the elimination of the arm while maintaining high reception, for crystal clear communication without clutter.
See on Amazon
See on eBay
Pulse 3D – The best for PS5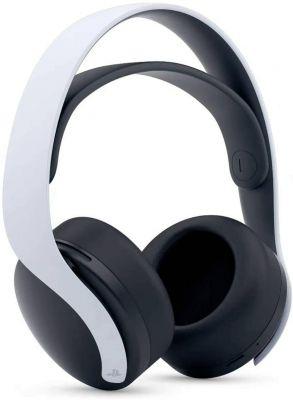 If you are looking for the best wireless gaming headphones to make the most of your PS5, there is only one choice and it is called
Press 3D
, i.e. the official PlayStation 5 headphones. Comfortable, available at a great price and, above all, able to make the most of the 3D audio with which the PS5 is equipped.
The Pulse 3D are equipped with Tempest 3D AudioTech technology, thanks to which you will be completely immersed in the gameplay, hearing all the noises coming from every direction. You can then customize the equalizer settings directly from the PS5 menu, thus adapting the audio to your game preferences.
Again we find two integrated microphones, strategically placed to ensure clear voice capture free from background noise. The autonomy of the Pulse 3D reaches up to 12 hours, while thanks to the adjustable band you can adapt them perfectly to your head.
See on Amazon
See on Comet
See on eBay
See on Unieuro
Turtle Beach Stealth 700 – The best for Xbox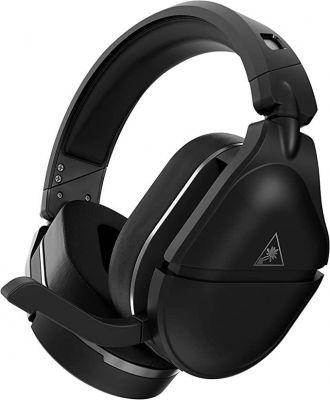 Do you own an Xbox console? As the best wireless gaming headset for Microsoft home consoles we can find the
Turtle Beach Stealth 700,
with such a product that manages to satisfy across the board. Up to 40 hours of battery life and the official Xbox certification further consolidate the very high quality of the product, confirming it as
one of the best wireless gaming headsets for Xbox One and Xbox Series X|S.
We find a 50mm audio driver for super-realistic, amplified audio sound and an ultra-strong wireless connection that ensures no sound delays or dropouts. The microphone is instead a headband and will allow you to speak clearly and without disturbances thanks to the high sensitivity, and the flip-to-mute compatibility will allow you to communicate only when you want.
The Turtle Beach Stealth 700 enjoy anincredible autonomy up to 40 hours, so that you can play hours and hours without having to think about recharging them. Finally, the comfortable buttons on the side of the pavilion will allow you to manage sound reproduction, raise the volume of the audio and the microphone, so as to always have the situation under control.
See on Amazon
See on eBay
How to choose the best wireless gaming headphones
Finding the best wireless gaming headset for your needs is certainly no easy feat. The variables to take into considerationone are in fact many and even more numerous is the range of products on the market. In short, in order to avoid buying an unsatisfactory product, it is good to keep some concepts in mind: here's our advice on which features to keep an eye out for and how to find your perfect wireless gaming headset.
Why Wireless?
Probably if you have read this buying guide up to this point you will definitely be directed towards a wireless product, but why wireless? The reasons for preferring a wireless gaming headset to a wired one are certainly many and concern for example greater convenience, since you won't risk getting tangled by annoying cables, and also a greater cleanliness of the station, since you won't have to think about where to store the cables of our headset when not in use. The disadvantages? Definitely a higher average price for the same audio quality than a wired counterpart and, obviously, also the need from time to time to having to recharge the battery.
Battery
Perhaps there is no need to say it, but it is always good to remember it: in this article we are recommending the best wireless gaming headsets on the market, i.e. wireless products that they therefore need to be recharged from time to time. A good and right thing when it comes to choosing a pair of wireless headphones is therefore to take a look not only to battery life, but also to charging time. You don't want to find yourself waiting hours and hours to be able to use your new beloved headphones again, right?
Audio quality
Another aspect to take into great consideration when you find yourself choosing a pair of wireless gaming headphones is certainly that relating to audio quality. Although practically every product nowadays allows you to enjoy the audio of your games in an overall clear way, a good gaming headset can stand out for its much higher quality. So pay attention to the audio drivers of the gaming headset and the presence of other features, such as 7.1 surround sound, which can give an extra boost to a product compared to other competing devices.
Design
In most cases, when you find yourself buying a pair of wireless gaming headsets, aesthetics are not always the first thing you think about, but why underestimate this albeit secondary aspect? Fortunately, in today's panorama there are in fact countless products capable of help together excellent performance and a not bad design, thus managing to satisfy both the sight and, of course, also the hearing. In short, it is certainly not the first element to take into consideration, but nowadays there really aren't reasons to give up a design that is at least satisfactory.
Microphone
They are called headphones but they are also often used to talk to other players and friends. Precisely for this reason it is good and right, before embarking on a purchase, make sure you have a microphone and of his goodness. In case we don't use it that much, it is also important to observe if it is retractable or can even be removed, so that we can put it away when we don't want to use it.
Known brands
One last piece of advice that we would like to give you during your choice of the best wireless gaming headphones suitable for your needs is certainly that relating to take a look at the company what's behind it. Buying products Logitech, Corsair, SteelSeries and so on is in fact right away a guarantee of quality, which in almost all cases is able to avoid nasty surprises, such as batteries with negligible duration or audio quality that is not up to par. Another way to avoid this risk is obviously to look at the online reviews if you don't know a specific product directly: if you don't find any or, worse, they are not very flattering, you should move on.
Price
Finally, we come to the most delicate aspect to take into consideration when choosing one of the Wireless Gaming headphones available in this list: the price. It must be specified that a higher price does not always mean better quality. in many cases, especially for the more expensive models, a high price corresponds to additional features and functions that you may not really need.
Obviously this does not mean that a headset with a price that is around €50 can guarantee you a sound performance similar to a more expensive one but if you are interested, for example, exclusively in a good audio performance to enjoy games and multimedia content in peace, a €100 headset (like the Corsair HS70 Pro) will be more than enough to meet your needs. If, on the other hand, you are interested in having a charging dock, a mixer to manage game and chat volumes, different types of connection and all those functions that go beyond simple sound performance, then you will have to prepare yourself to invest a more important figure, which could be around €200, and invest your savings in more complete models such as the SteelSeries Arctis PRO.