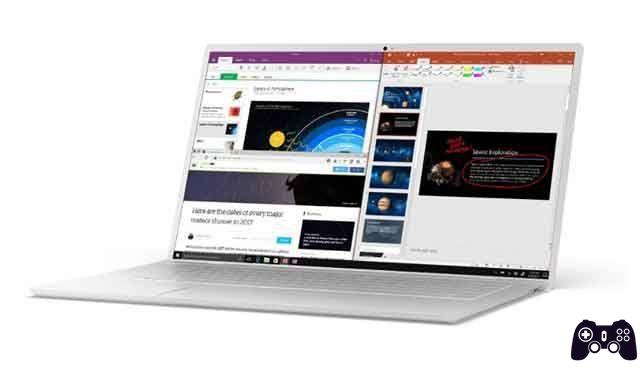 Let's see what the differences are between Windows 10 S vs Windows 10. Microsoft has announced a special version of Windows 10 intended primarily for teachers, students and for use in educational institutions.
Windows 10 S, as the new operating system is called, is built from the core of Windows 10 Pro, but is meant to be faster, more secure, lighter, and with improved battery life than its sibling operating systems.
So, if you are wondering what the differences are between these two operating systems, we have launched Windows 10 S vs Windows 10, and here are the differences you should know.
No non-in-store apps
Windows 10 S is Microsoft's version of a "Walled Garden" operating system, something Apple has perfected with iOS. Microsoft claims that laptops running Windows 10 S they will not be able to install apps from sources other than the official Windows Store, just like the Windows RT platform.
This can be both a good and a bad thing; and a lot depends on whether or not major third-party developers repackage their apps for the Store.
Not allowing apps to be installed from other sources will definitely improve general safety of the system. Furthermore, the updates of Whatsapp they will be handled more efficiently, if each app is only from the Windows Store.
However, all these good things will go to waste, if popular third party apps like Chrome, Photoshop, Firefox etc. They are not repackaged for the Windows Store.
Correct default browser and search engine
Another important difference between Windows 10 S and other versions of Windows is that users with Windows 10 S will not be able to change the default web browser from Edge. Users can install any browser as long as it's available in the Windows Store (Chrome isn't, anyway), but the default browser will remain Microsoft Edge.
To make matters worse, Microsoft also announced that the default search engine on Edge will not be configurable and users will have to stick to Bing for their search results.
Better performance and battery life
Microsoft says the new operating system will have much better battery life than Windows 10 and will perform much better, thanks to the fact that Windows 10 S is a lightweight version built from the core of Windows 10 Pro. According to Microsoft, the Surface laptop is faster than a 13 ″ MacBook Air and has a battery that can last ~ 14 hours of continuous video playback.
This is a big deal, because the 13 ″ MacBook Air lasts around 12 hours on a single charge, and the new Surface laptop reportedly lasts longer, despite having a display Full HD e un touchscreen.
Upgrade to Windows 10 Pro
Microsoft obviously understood that many people who buy the Surface laptop would not want the powerful hardware inside the laptop to be hampered by a stripped down operating system. To this end, Microsoft offers Windows 10 S users the ability to upgrade their laptops to Windows 10 Pro for free. After that, users can pay a reasonable $ 50 to upgrade their devices to Windows 10 Pro.
Upgrade to Windows 10 Pro will remove the restrictions that Microsoft places on Windows 10 S and users will be able to install apps from sources other than the Windows Store. However, the Switching to Windows 10 Pro is an irreversible action and users switching to Windows 10 Pro will not be able to switch back to Windows 10 S.
Windows 10 S vs Windows 10: other minor differences
That's not all, though, there's a lot more if you're interested in knowing, mainly related to business features. For example, Windows 10 S includes business features like "Azure AD Domain Join" and what not.
So, if you're looking for a good-looking laptop that packs advanced technology, look no further than the Surface laptop. It packs quite a punch, and if you're not happy with Windows 10 Pro, you can upgrade for free later this year, after which you'll have to pay $ 50 for the upgrade.
Windows 10 S: AKA Microsoft pulled out an apple
With Windows 10 S, Microsoft is looking to create a harmonious ecosystem of apps and services primarily aimed at education. With that in mind, Microsoft pulled out a couple of features, added optimizations where it counts (battery life and performance, hell yeah!), And got it all working together.
While this will feel like a walled garden - a title usually attributed to iOS and macOS devices - as long as the Windows Store falls in love with leading developers, Windows users will realize how a tighter-than-usual operating system can actually make for a much better experience.
Further Reading:
How to disable the Windows Store in Windows 8
What is Samsung Galaxy S10 reverse wireless charging and how does it work?
How to Format a Hard Drive (Mac) [Solved]
How to use Windows keyboard on Mac
How to use Google Meet without showing your face