According to the latest rumors, Samsung it would also be working on a foldable smartphone with a lower price than previous models. It could be recognized by the name of Galaxy Fold Lite and start, as a basis, right from the first generation of foldable smartphones of the company.
According to Max Weinbach, a very reliable source, the device may have cstechnical features less interesting than their predecessors and, consequently, the cost will be lower. In particular, in the tweet we find the following specifications:
I have some info on the Galaxy Fold Lite.
-Galaxy Fold Lite 4G
-256GB storage
-Mirror Black, Mirror Purple
-Display has no UTG
-Will be equipped with a mix of 2018/19/20 parts
-outside will probably have a smaller display (not like on Fold, but more like the Z Flip)
— Max Weinbach (@MaxWinebach) May 12, 2020
SoC Qualcomm Snapdragon 865;
256 GB internal memory;
Support for networks 4G, but not 5G ones;
Un "Classic" and not UTG;
Composed of glass and aluminum;
An external display similar to that of Galaxy fold (available on Amazon).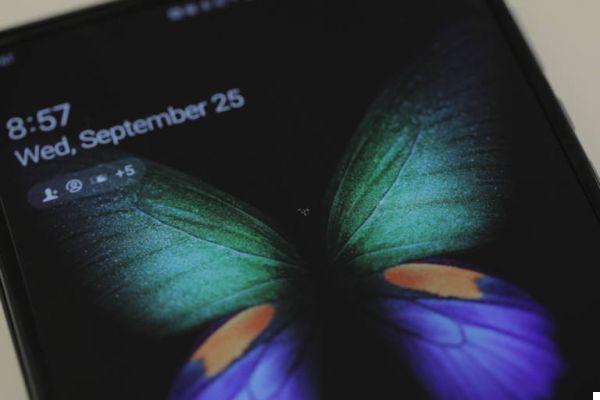 Il price, again according to the source, it could be even dollars 1.099. A launch cost certainly lower than that of Galaxy Fold (available on Amazon) and Galaxy Z Flip (available on Amazon), but higher than that of Galaxy S20 (available on Amazon). Unlike the latter, the hypothetical Samsung Galaxy Fold Lite has less interesting specifications. We just have to wait to find out if the indiscretion will be confirmed or not. We remind you that Galaxy Fold 2 may also arrive soon.
The brand new Samsung Galaxy S20 + 5G, with 12GB of RAM and an excellent spec sheet, is available on Amazon.