According to some recent rumors, Samsung could bring the wireless charging in the series A Galaxy starting from 2021. This hypothesis was disseminated by a Korean source, which stresses that the novelty could already arrive at the end of the year. In reality, a similar piece of news had already been published in 2018, but in fact it did not materialize. After several years, the possibilities that technology will also arrive in the middle band they are concrete.
Wireless charging is a common technology in the top of the range of the Korean company. Samsung Galaxy S20 (available on Amazon) e Galaxy Note 10 (available on Amazon) can precisely be loaded using a special wireless charger. A very interesting innovation, which allows consumers to recharge too at a distance.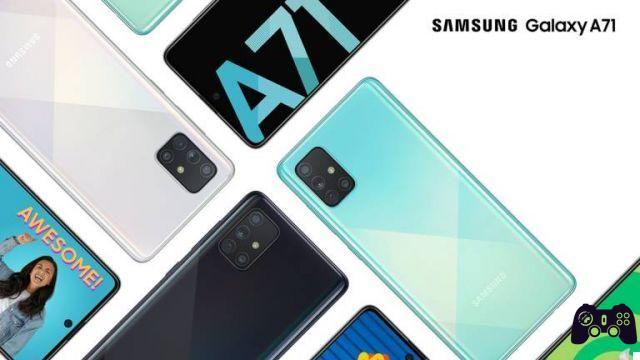 The technology that has for the moment only affected the devices more expensive it could soon extend to other examples of the series A Galaxy, which has been enjoying enormous success over the last few months. Consumers around the world, as revealed by recent research, prefer to focus on these mid-range smartphones, given the excellent technical specifications and low prices. According to SamMobile colleagues, Samsung is already discussing with some suppliers to reduce the cost of the components needed to bring wireless charging even in the mid-range.
The smartphone series in question is currently made up of several specimens, including Galaxy A51 (available on Amazon), Galaxy A10 (available on Amazon), Galaxy A20e (available on Amazon), Galaxy A41 (available on Amazon), Galaxy A71 (available on Amazon) e Galaxy A90 (available on Amazon).
Samsung Galaxy A71, a smartphone with excellent technical specifications, is available for purchase on Amazon.