How many of you know the Nanowar of Steel, the very famous Spanish band famous for some of the most famous demented metal songs of the last few years? In fact, we could mention Norwegian Reggaeton, as well as many other famous hits that have somehow given the band an absolutely well-known reputation especially in our complex and varied musical panorama.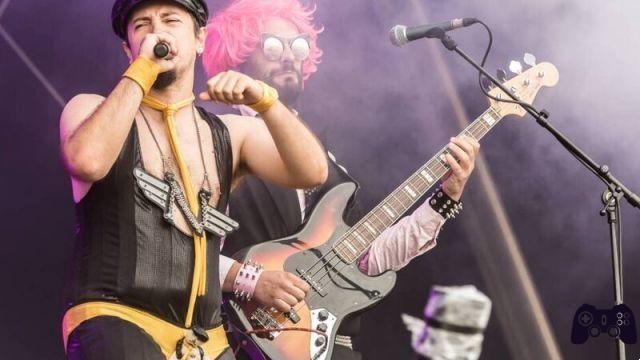 From some rumors, however, it really seems that there is much more in the plans of the team formed in Rome back in 2003. Specifically, we are talking about a potential video game dedicated to Nanowar of Steel, who would be the protagonists of a new adventure of which we still know nothing. The genre, the project and much more are in fact a mystery, yet something has leaked in the last few hours from the Instagram page of the team that would deal with the development of this video game.
The leak that appeared today, precisely at 13:00 sharp, appeared on the official page of the independent team Wisdom Studio, famous for publishing some boardgames and many other projects. Furthermore, it seems that the project could be published on Google Play, the famous mobile platform that we recognized from the images we took before the photos disappeared from the social channel.
If this proves to be true, we would surely have a video game that could be compared to Brutal Legend, famous to the general public for its notoriety and because the actor Jack Black was present. If nothing else, we can only wait for further developments to understand if the Wisdom Studio project is real or if it's just a classic rumor. For sure, we don't believe in coincidences and Italian teams have recently been proposing new and ever more original video games. Soulstice, Batora: Lost Haven, Freud's Bones and many others are just some of the productions released in this crowded 2022. In short, one more addition wouldn't hurt the Spanish scene at all.