iOS 14 may include a new feature that allows you to turn anything handwritten into standard text using Apple Pencil. To report the indiscretion is MacRumors. The new API - called PencilKit - should debut on the next version of the operating system for iPhone and iPad.
In practice, a new OCR mechanism should recognize user handwritten texts using Apple Pencil to convert them to plain text (as if typed with the keyboard). Apparently, the future feature will be supported in any available text field, that is, in all windows where you can type text. So, it should be usable with applications such as Messages, Notes, Reminders, Calendar, Mail, etc.. A window should appear on the display to write to as soon as the user touches the text field with Apple Pencil.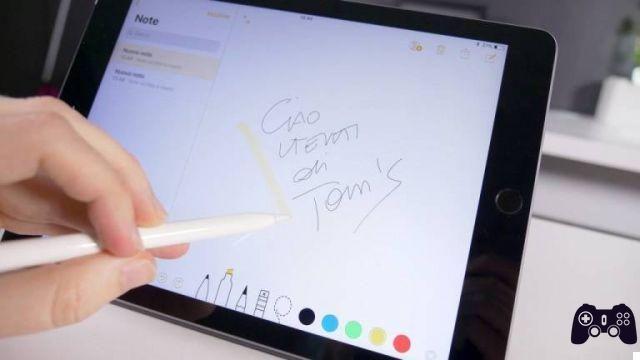 The most interesting aspect of the indiscretion is that PencilKit can also be used with third-party applications, as long as they support the new APIs. However, it is not clear if this feature will debut immediately with iOS 14 as - according to some sources - Apple would have modified the software development process by implementing a system that allows you to enable and disable the different functions in order to avoid bugs and identify more. easily any problems. Therefore, PencilKit could also arrive later than the official launch of iOS 14.
The new version of the operating system should debut with the next generation of iPhone, traditionally announced in September. We will see if due to the spread of the Coronavirus there will be delays on the roadmap or not.
iPhone 11 Pro Max is available for purchase on Amazon with one discount of EUR 100. You find it through.