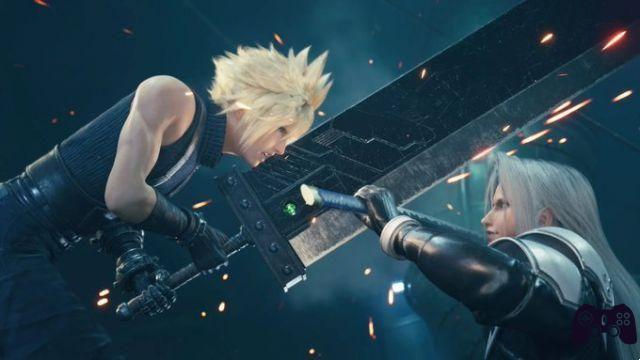 It's been over two years since Final Fantasy 7 Remake launched, and it still is today we have no news of a possible release of the title also on Xbox. The much acclaimed remake of the seventh chapter of the Square Enix series was announced as an exclusive PlayStation time, and after being released also on PC, traces of a possible arrival of the game also on Xbox-branded platforms have been lost.
Apparently, however, it seems that Final Fantasy 7 Remake will never arrive on Xbox, and to confirm this there are some documents that Microsoft has recently sent to the CMA. From what we can read inside these sheets, the Redmond company confirms that the remake of the seventh chapter of Final Fantasy will not be able to come out on their game consoles because Sony paid for full console exclusivity, and not for temporal exclusivity as previously thought.
But we don't stop only at Final Fantasy 7 Remake, since the case is also mentioned by continuing to read the documents Final Fantasy 16; another Square Enix title which, as we already know, will be released exclusively on PlayStation consoles. What emerges from these recent statements is that Sony and Square Enix have now built a very strong bond that cuts out, at least for the moment, Xbox.
Microsoft confirms that Final Fantasy VII Remake can't launch on Xbox because Sony paid for full console exclusivity, not timed exclusivity. So PlayStation and PC only.
Final Fantasy XVI remains the same way, future Final Fantasy and Kingdom Hearts games likely to follow. pic.twitter.com/dD8VeR5M4N
— Rythian (@LumberjackRy) December 22, 2022
Finally, the impression is that if on the one hand Microsoft is putting together a series of important exclusives after the acquisitions of Bethesda and the imminent conclusion of the Activision Blizzard case, Sony too is moving to make some of the most important video game sagas exclusive that are currently on the market. It really seems that we have to prepare for a long question and answer between the two giants of the videogame medium.
Before saying goodbye, we advise you to also visit our YouTube channel, where you can find videos dedicated to the gaming world at 360 degrees.