Already from the first game images, Wild Hearts had to deal with a rather uncomfortable comparison. The genre of hunting games, in fact, is practically dominated by Monster Hunter to which the title of Koei Tecmo is openly inspired. However, the developers don't seem to be particularly concerned by this comparison and, with great ambition, they say that the differences between the two titles will soon be clear to everyone.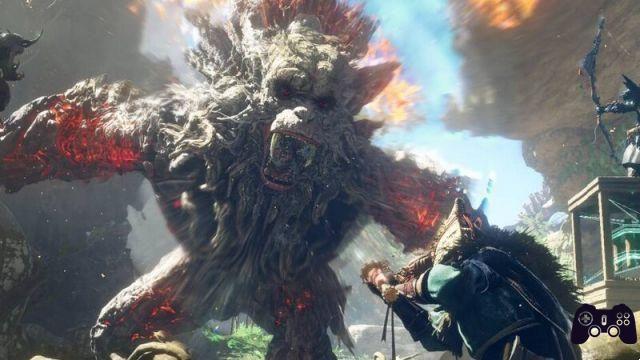 In an interview with GamesRadar +, in fact, Takuto Edagawa, game director of Wild Hearts talked about the ambitions of his title and this uncomfortable comparison. The director also acts as a spokesperson for his colleague Kotaro Hirata and explains how both are big fans of the hunting genre. Consequently, the two directors are passionate about titles of the genre and play them in first person. Precisely for this reason, the game mechanics are so similar to titles like Monster Hunter (which you can buy on Amazon).
The director also says he is happy with the comparison with Capcom's title, since it is an impressive game that dominates the hunting genre. In the interview we also read that the team immediately noticed the comparisons with Monster Hunter that started to spread after the first images released for Wild Hearts. The reception of the players, however, was generally positive and took into account both the obvious source of inspiration and the obvious differences between the two titles.
In fact, one of the main topics was the lack of heavy weapons that characterize Monster Hunter, in addition to the presence of the Karakuri. The latter represents one of the most interesting elements of Wild Hearts, since it should provide an enormous amount of constructive elements to be exploited during our adventure. Finally, the Koei Tecmo title will arrive on the market next year, with a release date scheduled for February 23, 2023.