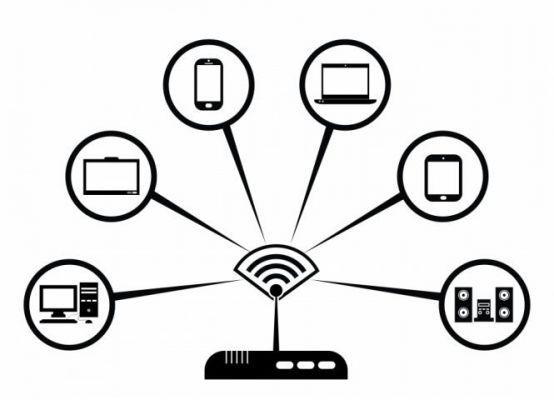 Connect to Wi-Fi on Windows and Mac. Connecting to a wireless network or public Wi-Fi hotspot is a fairly straightforward process, but there are some slight differences between the various operating systems. The instructions in this article apply to Windows and Mac computers. There are separate instructions for connecting to Wi-Fi on Android and iPhone devices.
What you need to connect to Wi-Fi
All modern smartphones, tablets and computers come with an integrated wireless network adapter. If you are using an older device or if the internal Wi-Fi adapter is broken, you can purchase a USB Wi-Fi adapter.
If the network is protected with a password or the administrators have hidden the network name (SSID) from broadcasting, you will also need to discover that information to connect.
How to hide Wifi from your neighbors
How to connect to a Wi-Fi network on Windows
Select thewireless network icon in the task bar. It should be two computers or a series of bars in the lower right corner of the screen. The wireless symbol is located in the upper right corner of the screen on Mac.
Select the wireless network you want to connect with.
Select Connect. On Mac and some versions of Windows, you automatically connect when you click on the network.
Enter the security key if the wireless network is encrypted (with WEP, WPA or WPA2). This will be archived for the next time, so you only have to enter it once.
When it says you are connected, open a web browser and visit a website to confirm that you can access the internet. If you are connecting to a Wi-Fi hotspot, you may be prompted to open your browser to accept the terms and conditions of the network.
How to stay safe using Wi-Fi
To mitigate the risks of using an unsecured wireless network, make sure you have installed and enabled a firewall before connecting to a public hotspot. You should also have the latest antivirus updates and operating system patches. On Windows, you can assign network location types to automatically set the appropriate security level.
5 tips for securing your Wifi network
How to fix Wi-Fi connection problems
If you're having trouble connecting to a Wi-Fi network, there are several things you can check depending on the specific type of problem:
If you can't find any wireless networks, make sure you have Wi-Fi enabled.
If the wireless signal continues to drop, you may need to get closer to the access point.
If you have a wireless connection but don't have access to the Internet, you may need to restart your modem or router.
If you have forgotten your network password, the wireless security key may be found on the bottom of the router if you have not changed the default settings during network setup.
Read also:
How to change the default name (SSID) of a wireless modem?
How to change the Wi-Fi password
Further Reading:
How to connect to a Chromecast without a WiFi modem
Phone does not connect to WiFi, 8 solutions
How to activate Personal Hotspot on iPhone
How to see the WiFi passwords saved on your Android phone
WiFi not working on Samsung Galaxy S9 [Solution]