As initially shared by the American newspaper AndroidPolice, the official application of the former President of the United States Donald J. Trump was removed from the Google Play Store. What happened? What were the motivations of the US research giant?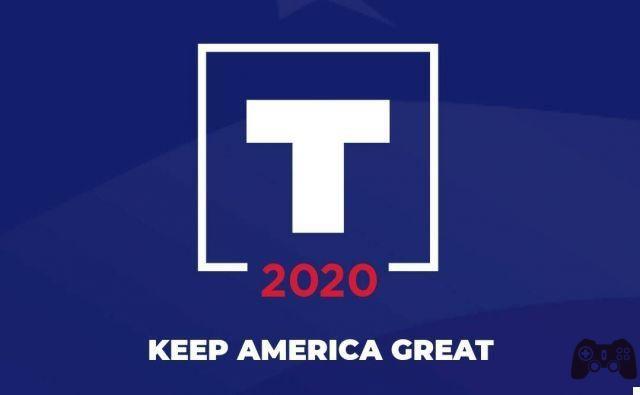 AndroidPolice yesterday evening published an article explaining that the official application of the outgoing President of the United States of America, Donald J. Trump, has been removed from the Google Play Store.
The application would have stopped working correctly, write the colleagues from overseas who were able to verify, reporting numerous errors of connection and loading of the contents even before the exclusion from the virtual shop.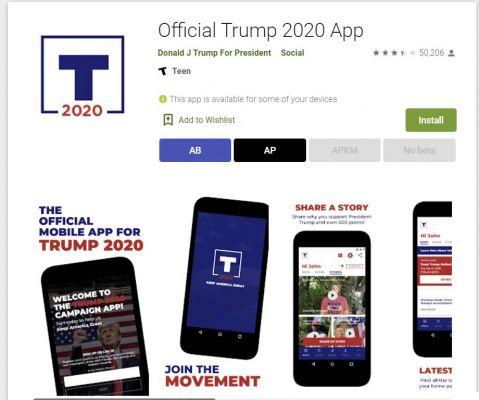 The Trump 2020 app actually dates back to 2016, where it was used in the former President's first campaign. It was revised for the 2020 US presidential election, with only a couple of maintenance updates in the following years. It allowed users to register for Trump rallies, check events, contribute financially, keep up to date with campaign news, and "earn rewards."
After being contacted by AndroidPolice, Google released the following statement explaining the reasons for the removal of the app:
"The Trump 2020 campaign app recently stopped working and we have contacted the developer several times in an attempt to get him to fix the problem. People expect apps downloaded from Google Play to provide a minimum level of functionality and our policy is to remove non-functional apps from the store if they are not repaired ".
At the moment we are not aware of the cause of the app malfunctions that led to the removal from the Play Store and, in fact, Google's developer policies mandate that apps require a minimum level of functionality, with examples of apps that violate these policies including those that install but don't load or are otherwise unresponsive.
We do not know if Google applies so diligently to remove every single app from the Play Store plagued by certain problems, what we do know is that, given the great attention that revolves around the former President, surely this app was already under the magnifying glass to verify its legitimacy, even if there is no official confirmation of this fact.
In fact, this exclusion comes only a few days after the exclusion of another conservative social media app, Speak, for violating Google's policies regarding content moderation.
Are you looking for a compact, high-performance and long-lasting smartphone? The Redmi Note 9 Pro will surely be for you. You can find it, at an affordable price, here.