Yesterday Vodafone announced the plan that leads to a progressive reduction of network resources on 3G technology starting from November 2020, until its disposal is completed by January 31, 2021. We have already given the news, but we want to deepen the topic to explain the reason behind this choice, and to avoid unnecessary alarmism. This move fits into those red operator projects that aim to continue improve the quality, efficiency and sustainability of its network.
For some time, in fact, Vodafone has been committed to promoting the spread of the latest generation networks ea reduce what is commonly called the digital divide. The gradual reduction of 3G networks is an important step in achieving these goals. The rationalization of the available resources becomes fundamental for the development and implementation of the new generation networks. Not only 5G, but also 4G.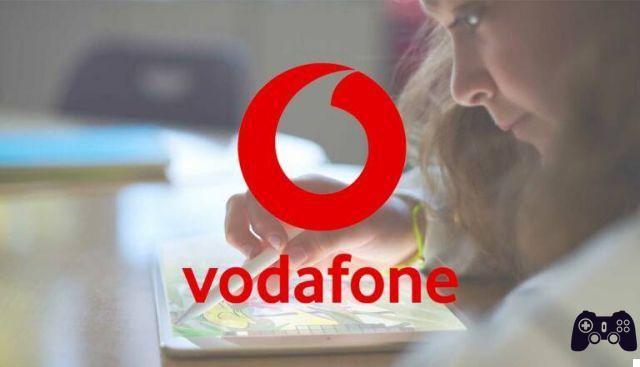 The initiative was born as a response to the increased demand for quality and quantity of data, using the available spectrum in the most efficient way possible, allocating it to new generation technologies. By decommissioning the old 3G equipment, in fact, Vodafone will bring 4G to an additional 1.100 municipalities, which until now were without it. All this will give access to digital services to a greater number of people, increasing the performance for data traffic and thus reducing the digital divide. Consequently, the response of the network will improve in the use of high-bandwidth services such as distance learning, smart working and cloud solutions.
The combined use of 4G frequencies with those currently in use for 3G will also make it possible to optimize the consumption of electricity. A saving of 100 GWh is estimated for 2021 which is equivalent to the average annual consumption of a town of 50.000 homes. In short, Vodafone continues to support the development of technologies by preparing the network for the evolution of 5G, accelerating its development and adoption. The way is practically paving for the not too distant future.
In short, it becomes a necessary step to make room for new network technologies with advantages both in terms of performance, progress and energy efficiency.
What happens to 2G and 3G mobile phones?
Many have wondered what happens after the discontinuation of 3G networks? Vodafone immediately clarified that for all devices and services in 2G and 4G, continuity of service will be guaranteed with no impact on the current situation. Devices connected through 3G technology and therefore not 4G-enabled will be able to continue making calls and sending SMS, but they may experience slowdowns Internet browsing.
For these users, the red operator makes available dedicated special offers for those who intend to buy a 4G mobile. In addition, customers with a SIM with a capacity of less than 128k can request the replacement free of charge.
However, these customers will be contacted starting September 30, 2020 with more information.