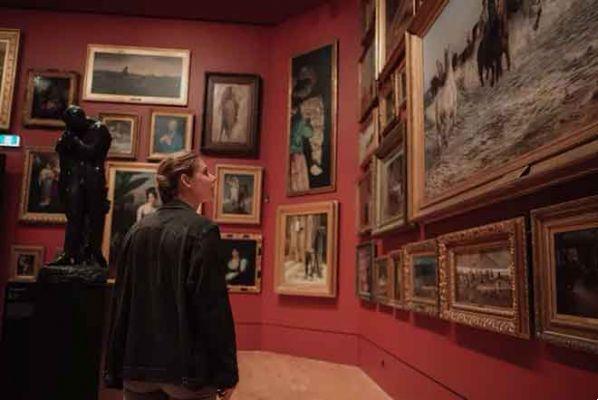 Google Photos was born from Google+ which was originally part of the social network. Since Google+ was phased out, Google decided to keep Google Photos as a separate tool. In their rush to make Google Photos as a single photo viewer, editor, and sharing platform, Picasa has also been shut down. Today, Google Photos is pre-installed on most Android phones. And some of you would like to manually install it on your iPhone as well.
By default, it will show all photos captured by the phone's camera on the app home screen. On Android, if you go inside Album, you will also find other folders on the device. In all this madness, many may be wondering: What happens to Google Photos photos? Are they private? Or can everyone see them? Buckle up as we take you on the Google Photos journey. Here you will discover the privacy of your photos, sharing features and much more.
How to transfer photos from Google Photos to iCloud
How Google Photos works
Before we focus on privacy and sharing, it's important to understand the basics of Google Photos. It's your typical photo viewer app where you access all the photos on your device. That is until you make a backup of your photos.
When you first open the app on your phone, the app will ask you if you want to back up your photos to your Google Photos library. If you agree, you will be able to access it on other devices linked with the same Google account. They will also be stored in the cloud, thus saving storage space on your device. Furthermore, you will be able to take advantage of the powerful search function, which is otherwise not available.
If you deny it, you will be able to continue using the app as a normal photo viewer. Now here's what you need to know. Backup and sync are two different things for Google Photos.
That is, while you can control the backup functionality for each device individually, there is no control over the sync function. This means that even if the Backup and Sync setting is turned off on your device, any photos you back up to your Google Photos Library will automatically reflect on all connected devices. This is because snaps in the Google Photos library are synced continuously. Now let's move on to privacy.
Google Photos, the complete guide
Are the photos on Google Photos private?
Yes. Regardless of whether the backup function is activated or not, only you can access the photos. That is, by default, everything shown in the Google Photos apps on Android or iOS (iPhone / iPad) is visible only to you.
Google Photos is not a social network. Your photos are not visible via your Google profile or something. So any photos you add to it or make a backup are private unless you manually share it.
No other person has access to them until you share the photos with them. However, if backup is turned on or you manually back up a photo to Google Photos, it will reflect on your other devices that are signed in with the same Google account.
Sharing on Google Photos
There are now many methods to share photos via Google Photos.
1. Share via link.
2. Share with other Google Photos users.
3. Account partner.
Share via link
When you tap or click the share icon in Google Photos, the interface will offer you an option to create link. Once created, you can also share that link with anyone outside of Google Photos. Now anyone with access to that link can view the shared photo.
Final report: if the backup function is turned off and you create a link for a photo, the photo is automatically posted to your Google Photos library. Hence, it will be visible on all connected devices even if the backup for Google Photos is disabled for them.
Share with another Google Photos user
Likewise, you'll also find Google Photos users under the share icon, identified by the Google Photos icon on their image. When you share the photo with them, only they will be able to access it. You can even create albums shared with other Google Photos users.
Final report: other Google Photos users can generate a link for shared photos or albums and send it to others. So anyone with the link can view those photos.
Account partner
Finally, you can add a partner account in Google Photos. In this way, some photos depending on the conditions you set will be automatically shared with your partner.
View shared photos and albums
You will find all the shared photos and albums listed in the Sharing tab of the Photos app or website. On your desktop, visit the sharing page to view shared files. You can stop sharing your photos and albums in this section.
For that, open the photo or album in the Sharing tab and tap on the three-dot icon. Select Options from it and turn off Share.
Stop sharing photos with another phone
To stop viewing photos on another phone, you need to turn off the Backup & Sync setting. For that, follow these steps:
1 pass: Open the Google Photos app and tap the three-bar menu in the left corner. Select Settings.
Step 2: Tap Backup & Sync and disable Backup & Sync.
How to hide photos on Google Photos
Hide photos from Google Photos
Sometimes, we want to hide some images from Google Photos. Of course, it is natural to assume that eliminating them is the only option. But that's not the case because you can archive photos.
Storing a photo hides it from the main view of the app. You can still access those photos in the Archived section of the app where you can also unarchive.
To archive a photo, open it and tap the three-dot icon in the top right corner. Select the Archive option from it. You don't need to save the images to the Google Photos library to archive them. You can archive all types of photos, whether they are backed up or not.
To view and unarchive your photos, tap the three-bar icon in the app and select Archive from the menu.
Then open the photo you want to remove from the archive and hit the three-dot icon. Select Unarchive from it.
View photos from Picasa and other Google services
If you see strange or unknown photos in your Google Photos library, they must be your old photos from Picasa and other Google sites. You can view and disable them in Google Archives.
Further Reading:
How to move all your Facebook photos to Google Photos by pressing this button
How to hide the WhatsApp profile photo from a contact without blocking it
How to see where a photo was taken
How to use iCloud on Android
What happens when you uninstall the Google Photos app