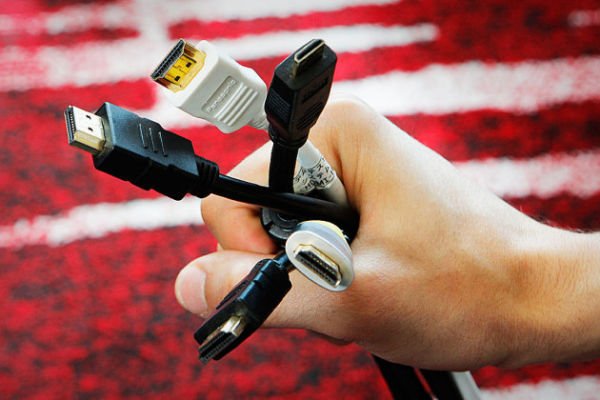 How to navigate the jungle of HDMI cables? Game consoles, televisions, computers, Blu-ray players, all devices have one thing in common: they are usually equipped with one or more HDMI cables for transmitting sound and images.
Since its arrival in 2002, the HDMI standard has undergone many updates due to the arrival of new elements such as 3D, 4K video and higher display rates. Features have evolved with version 2.1 which accepts 8K and even 10K video.
HDMI cables differ with their bit rates
There is now a huge selection of cables on the market and it becomes difficult to find your way around to buy the one that meets your needs. Like Ethernet or USB cables, HDMI cables offer the maximum overall throughput that will be used to transmit sound, images, and other digital data.
For the image, the required bitrate will depend on the definition and display frequency, but also on the chroma subsampling (4: 2: 0, 4: 2: 2 or 4: 4: 4), color depth (8 or 10 bit or even 12 bit or 16 bit for base color) and presence of HDR metadata. It is therefore important to ensure that you have a cable that offers sufficient speed and, above all, that you are wary of misleading advertisements. A manufacturer may announce that its cable is compatible with the HDMI 2.0 standard but this is not guaranteed. And most importantly, there are no official certifications of the different versions of the HDMI standard.
Also beware of cables advertised with specific functions such as ARC (audio return channel) or CEC (global control of all HDMI devices with a single remote control) as these functions are primarily device dependent. For example, some TVs have multiple HDMI sockets, but sometimes only one supports the ARC function for connecting to an audio amplifier.
The only exception is the possible Ethernet channel (HEC) for transferring network data between two devices. For example, if a TV and Blu-ray player have the HEC function, just plug one into its port so that the other can access the internet as well. This function must be mentioned in the characteristics of the cable.
Which HDMI cable to choose?
The organization that manages HDMI certifications has decided to take matters into their own hands and tries to encourage users to ignore the standard versions (1.4, 2.0, etc.), in addition, they offer HDMI cable certification to a limited number of categories . For example, the "Standard" HDMI cable is limited to 720p and 1080i video transmission, while the "High Speed" HDMI cable supports 1080p, 3D, Ultra HD 4K (up to 30fps), HDR and video.
Finally, the "Premium" certification guarantees that the cable will be able to transmit Ultra HD 4K video at 60 frames / s (HFR) and benefit from the BT.2020 color space, as well as HDR with dynamic data. This type of cable is interesting for example with the latest game consoles (PS4 Pro, Xbox One X), which have 4K games with a 60 frame / s display.
The organization also plans an "Ultra High Speed" HDMI logo for cables capable of transferring 8K HDR video. There are also "With Ethernet" variants of cables which, as the name suggests, mention the presence of a specific channel for an Ethernet network link. The "Automotive" versions indicate that the cables have a specific connector for cars.
Opt for a certified HDMI cable
When purchasing an HDMI cable, you must first check the connector (Standard, Mini or Micro), as well as the need for a built-in Ethernet network connection or not. Beware of models that are too cheap, for example 5 euros, because they are generally of poor quality.
For older game consoles and Blu-ray players, any recent HDMI cable is suitable as long as it is of good quality.
To watch most movies in Ultra HD 4K (at 24 or 30 frames / s), a "High Speed" cable is usually fine.
For the latest game consoles, PC and Apple TV 4K gamers, opt for a certified "Premium" cable because there are models of 2-3m around 20 euros and you are sure they will offer the features required by a 4K 60-frame display per second.
If you shop online, we recommend that you look at customer reviews because some models, even certified ones, sometimes suffer from very restrictive defects, such as connectors that are very difficult to remove once connected. Also pay attention to the length because cables of more than 5 m sometimes have difficulty in transmitting the electrical signal correctly.
Finally, we also need to check the HDMI specifications of the devices we will connect. For example, there may be several HDMI connectors on a device that correspond to different versions of the standard. The connection will always be made with the weaker version (backwards compatibility). It's not the cable's fault if you plug your new 4K (HDMI 2.0) game console into your TV's HDMI 1.4 port.
Further Reading:
Best 4K HDMI Cables
The best adapters from HDMI to VGA
HDMI cable, everything you need to know
How to connect a laptop to a TV via HDMI
How to connect the computer to the TV with an HDMI cable