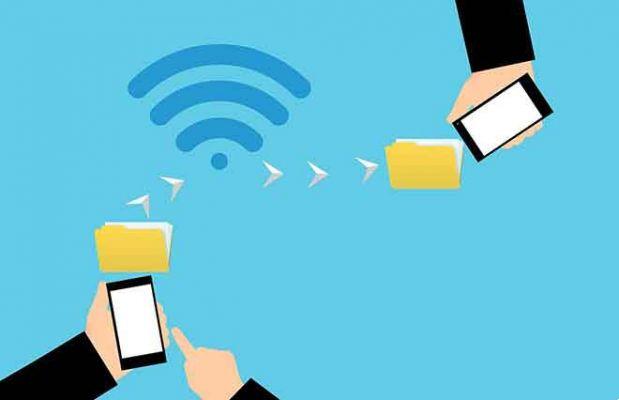 Cars and technology have always been closely interconnected worlds. This is confirmed by the new applications related to the world of cars, which have taken a step forward compared to the times when the simple remote control for opening cars was already considered an innovation.
Now to dominate is in fact the NFC (near-field-communication), communication based on peer-to-peer and on the secure exchange of information, thanks to wireless connections. The so-called "proximity communication" also concerns other fields of interest, ranging from cars to sports and entertainment.
In the automobile sector, the real news comes from BMW, the first car manufacturer to use NFC technology for the new "Apple Digital Key", a sort of virtual key working for vehicles built starting from July 2020, and right now usable by owners of iPhone XR, XS, or an Apple Watch Series 5 running iOS 14.
The "digital key", also coveted by other car manufacturers, allows vehicle owners and authorized persons to open the car via smartphone, with the security guaranteed by the "Apple Wallet" and "Secure Element" systems.
Ma NFC technology extends far beyond, with completely innovative formulas, even going so far as to conquer the sport.
In the case of the Spanish "Real Sociedad", this extension is to the benefit of the fans: in fact, a "smart tag" on the club's shirt is enough to ensure, thanks to an app connection, discounts on food and drinks at the stadium, starting from Real Arena.
After all, even active sportsmen, who use cutting-edge smartwatches, are waiting to know if the expected models such as "Xiaomi Mi Band 5" will support NFC technology for outdoor activities.
Meanwhile, on the sports betting front, the best apps for quick betting, such as bwin and William Hill, or like 888, use NFC technology for payments, thanks to the integration with "Apple Pay", a safe and fast way to bets, via iPhone 6 (and later) or via Apple Watch.
As for the entertainment sector, it must be said that NFC technology is at the center of the recent proposal for sports-themed games such as "Hot Wheels ID"By Mattel, thanks to an app, for smartphones and tablets, capable of connecting the toy cars to the device used, by means of a chip.
Further Reading:
Safe play is within the reach of the app
How to type with one hand on Samsung devices
How To Turn Your Android Phone Into A Walkie Talkie
Best apps for workouts, sports and fitness
Latest generation smartphones: how our lives are changing