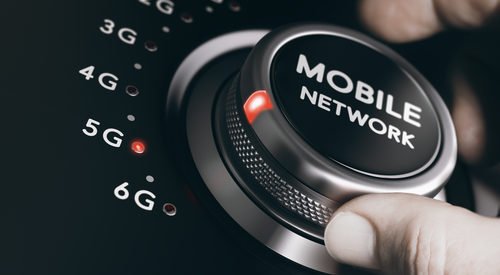 The fourth generation mobile network has been available since the end of 2000. 4G provides an Internet connection whose speed is 500 times faster than the previous generation, 3G. The 4G network simplifies mobile navigation, shows us the TV in HD and allows you to make and receive high quality video calls. The development of 4G has revolutionized mobile technology, especially in the field of smartphones and tablets. 4G is now commonplace around the world, but things are about to change again.
What is 5G and how fast is it >>
The Internet of Things is now a reality and it is already foreseeable that 4G will no longer be able to handle the very high number of connections that the network will have to support. There is talk of over 20 billion connected devices by 2020, each requiring a high-speed connection. In short, if 4G were the technology of the early 2000s, 5G will be that of 2020.
The first applications of the 5G network has recently attracted attention. For example, there have been several demonstrations with a 5G network deployed for the 2018 PyeongChang Winter Olympic Games, making these the most exciting games ever made for both fans and attendees.
How is 5G so different from 4G?
Simply put, 5G will be much smarter, faster, and more powerful than 4G. It promises mobile throughput speeds that will far exceed the current fastest broadband LAN. With speeds of up to 100 gigabits per second, 5G will be 1000 times faster than 4G .
5G will have 10x less latency than 4G. Latency is the time elapsed between the moment information is sent from a device and the moment it reaches its destination. Shorter latency means you'll be able to use your mobile device connection instead of Wi-Fi.
You will be able to download files quickly and easily, without worrying about network failures. You'll also be able to watch 4K videos almost instantly without having to wait for the buffer to load.
5G can solve bandwidth problems. The 5G network will be the emerging technological network of the IoT such as connected autonomous cars and other connected objects / machines.
Governments and operators will have to invest heavily to bring 5G to life. The safety of 5G is still under study. The large number of users and services will increase the risks to our data and privacy. Institutions and operators should ensure that a satisfactory level of security has been achieved prior to the deployment of 5G.
The first 5G smartphones could appear in the first half of 2022 >>
Further Reading:
All 5G phones that can be bought today
OLED TV: what you need to know
How to check the speed of the Internet connection on PC and mobile devices
Honor 8X vs Huawei P20 Lite, which one should I buy?
How to secure Google Drive on iPhone and iPad with Face ID or Touch ID