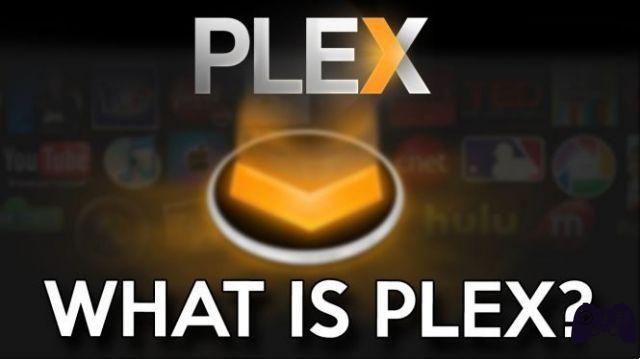 If you have a huge personal library of TV shows and movies that you want to watch or share on mobile devices or TVs, Plex is an indispensable tool. Here's what you need to know. If you have a collection of movies and TV shows in your personal library, there's hardly a better way to manage it than with Plex.
Like the Kodi-like library app, Plex gives you an attractive interface to browse or search your shows to find something to watch. But its main feature is to allow you to stream your content from your computer to any device you own and even share that library with others.
Unlike video streaming services like Netflix or Hulu, Plex is a go-to type of deal. If you have your own digital copies of movies or shows, you can store them on a desktop computer or NAS if you're feeling adventurous, always connected to the internet. So, with the Plex app on your phone or TV, you can stream these videos to almost any device.
If it sounds complex, read on. We will analyze everything you need to know about Plex.
What devices support Plex?
This question has a two-part answer. With Plex, there are actually two apps: the server, which runs on a device that stores all your media files; and the client, which you can use to play that media.
Technically, you can use Plex on one device and run both the server and the client to manage your library, but Plex's most useful feature is streaming your content elsewhere, so you'll probably want to download more than one client.
Plex Media Server works on a wide variety of platforms. The most obvious examples are Windows and Mac. Plex also supports Linux, FreeBSD, and even loads of niche NAS platforms if you prefer to run your server on dedicated network storage and keep your desktop computer free for other things.
Plex apps (or clients) are available on a different, but no less varied, range of platforms, including Android, iOS, Windows, and Mac. However, you'll also find dedicated Plex apps for most platforms and smart TV boxes such as Apple TV, Chromecast, and Fire TV, as well as consoles like Xbox One and PlayStation 4. In other words, if there's a place you watch TV, there's a good chance Plex already has an app for it.
What's it like to use Plex?
Again, this question has a two-part answer. If you are using Plex Media Server to run your library, you may want to familiarize yourself with finding file structures.
Setting up a Plex server involves finding a place to store files, naming them correctly, and occasionally tweaking the metadata so that all of your shows have the right cover art. For those running a server, there's a lot more to learn about the interface, but Plex makes it easy enough for anyone to run their own.
On the other hand, viewers, whether you're streaming from your server or watching from a friend, have a simple interface. On the left side of most Plex apps, you'll see browsable libraries (which the server host can organize however they want) of movies, TV shows, or playlists.
At the top of most apps, there is a search box where you can search through your own server and the server of anyone who has shared their library with you.
Sharing is a key feature of Plex. Think of it like borrowing a movie from a friend's library. Take a look at what they have on their shelf, pick something you like and start looking. You don't have to return any discs when you're done, and you can watch them at the same time if you wish. If you know a few people who run their own servers, it's easy to find something to look at.
What content can I use with Plex?
Plex is not a content provider. You can rip your Blu-rays to your computer and have digital copies of your movies or shows that you can watch anywhere, or you can stream videos that you made yourself. You can also use Plex's live TV capabilities coupled to a broadcast antenna to run your DVR.
Plex is also expanding directly into streaming content, including free ad-supported movies and TV shows from companies like Warner Bros. It's still in its infancy for this type of content, but Plex is adding more partners.
You can also subscribe to Tidal through Plex as an add-on, granting access to 60 million songs. If you already have a Spotify or Apple Music subscription, you might not like this, but if you don't, it's a handy way to manage all your media files in one place.
Is Plex Legal?
Like driving a car, the Plex itself is perfectly legal. That doesn't mean you can't do illegal stuff with it. If you pirate movies or TV shows and then upload them to Plex, the app will stream them to your devices just like anything else would. It does not distinguish between legally acquired media or pirated content.
However, Plex doesn't actively offer a way to access that pirated content. When Kodi added support for add-ons, at least one developer created one that allows users to stream pirated media. It was a dark situation, as Kodi didn't provide the stolen media directly, and it's an issue that hasn't been fully resolved yet.
Should I use a VPN with Plex?
In general, you don't need a VPN when using Plex. Any content streamed from your server to a client app is encrypted and shouldn't be viewable by anyone trying to snoop on what you're doing. Since Plex doesn't let you download third-party add-ons like Kodi, you don't even need a VPN for this reason.
This only applies to traffic sent from your Plex server to anyone who watches, however. If you're already using a VPN to protect your other traffic, you may end up with an extra layer of protection. It can also interrupt your flows. For more information, see our guide to managing your Plex server, including how to use a VPN with Plex.
Let's explore Plex: How to use Plex: the complete installation guide
Further Reading:
What is Plex? All you need to know
The best alternatives to Google Play Music and YouTube Music
How to use Plex: the complete installation guide
How to connect Amazon Fire Stick to PC ... maybe!
How to listen to iTunes with Amazon Echo