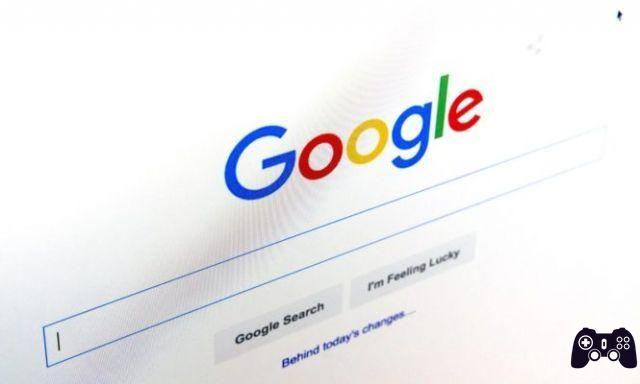 "Why don't you google it? Do you use Google Docs? Have you searched on Google Maps? Can you share the file on Google Drive? "If everyone around you speaks an alien language called Google, it's time for you to learn it. So let's see what Google is and how it can help you.
What is Google?
Wouldn't it be great if you could have a vending machine that dispensed information? It already exists! It's called Google and it lives on the internet at google.com. Instead of paying for it, you have to feed it with words, phrases, or whatever snippet of text you want more information about. In return, Google shows you the resources it considers relevant to your query.
Technically speaking, Google:
Scan websites to collect various details about them.
Indicates web pages in a database.
Retrieve the web pages most relevant to your search query.
In fact, that's how all search engines work, and Google is one of them, the most popular of them all. Some of the other well-known search engines include Bing, DuckDuckGo, Yahoo, and Ask.
Google search results are links to web pages of articles, images, videos, maps, books, etc. And there are usually pages and pages of them. More often than not, you will find the most relevant links on the first page itself. Google has special rules behind the scenes called algorithms for dictating the order in which search results are displayed. The resource that appears first is ranked higher than the one that follows. (Although it's not always the best)
Now that you have a basic idea of ​​what Google is, it's time to see how you can use it to find the information you want. You will need an active internet connection to do this, of course.
How to do an Internet search

While the Google search engine lives on google.com, you don't need to visit the site itself to start a Google search. Your browser's address bar has built-in internet search capabilities. This means that to do an internet search or a web search you simply have to enter your query in the address bar and then press Enter.
Is this web search a Google search? It depends on the browser you are using and its default search engine, which is actually Google on some popular browsers. If not, you can set it as default from your browser settings. (Not sure what a browser is? It's the desktop program you use to access the Internet - Internet Explorer, Microsoft Edge, Safari, Chrome, Firefox, Opera, and Vivaldi are all examples of browsers.)

If you prefer to leave the default setting, you can still search the Internet from the address bar. But the results will be displayed in the search engine set as default. For a Google search, you'll need to visit google.com and type your search query into the search box available on the website. The search results will be displayed after clicking the button Google search below the search box. (Also by pressing the key Submit Works).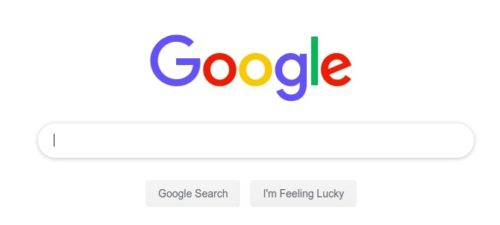 Ti ask where the second button will take you - I'm feeling lucky ? If you click this instead of the button Google search, Google takes you to the web page that occupies the first place among the search results.
For example, suppose you type Holygamerz in the search box. Now if you click the button Google search, Google displays links to our website, YouTube channel, Twitter page, Facebook page, and so on. But, if you click the button I'm feeling lucky, Google jumps to our website: Holygamerz, the first link in the search results.
What should you type in Google?
You can ask Google for anything: meanings of words, flight times, recipes, historical facts, consumer products, current events, trivia, electronics, weather, whatever. As soon as you start typing in the search box, Google pushes you up along with autocomplete suggestions.
Start your search with one or more keywords that are most relevant to the topic you have in mind. Phrases, questions, and sentences also work. You don't have to worry about punctuation, capitalization or even entering keywords in a particular order. Google knows how to look beyond the rules of grammar to get to the heart of your query and display the results accordingly.
You can be sure there is no wrong query, but the links displayed as search results will vary based on what you ask Google. Here are some example queries to get you started:
weather in Spain
distance between 2 parallel lines
recipe of the Amatriciana
I should ask for a raise
who designed the statue of liberty
who is Messi
where are the Seychelles
how to make easels
jam ingredients
properties of the tomato
binary anagram
Google is not a search engine
Google is not just the name of the search engine we introduced above, but also the name of the company that created it. A few years ago, the parent company split into multiple subsidiaries, the largest of which is called Google. The original Google, the umbrella under which the new Google is a subsidiary, is now called A.
Google is so popular that its name is now synonymous with web search, even if you use a search engine other than Google!
Google announces Stadia, its new streaming gaming platform
Further Reading:
How to search for images on Google by size
Google images tricks and how to use it
What DuckDuckGo is and how it works
How to know your current position on Google Maps
5 solutions for when Google search bar widget is missing on Android