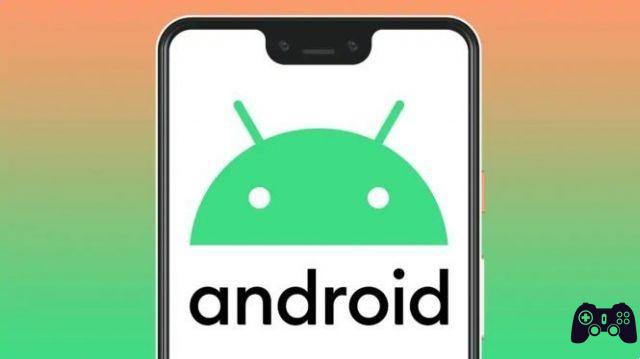 A few words about what the Android operating system is. We are not talking about robots. In this case, we are talking about smartphones. Android is a popular Linux-based mobile phone operating system developed by Google. The Android operating system (OS) powers phones, watches and even car stereos. Let's take a closer look and find out what Android really is.
Progetto open source Android
Android is a widely adopted open source project. Google actively develops the Android platform but provides a part of it for free to hardware manufacturers and phone operators who want to use Android on their devices.
Google lets its operating system install only if they also install the Google apps that are part of the operating system. Many (but not all) major devices using Android also opt for Google's apps. One notable exception is Amazon. Although Kindle Fire tablets use Android, it does not use Google Apps while maintaining a separate Android app store.
Beyond the telephone
Android powers phones and tablets, but Samsung has experimented with Android interfaces on non-phone electronic devices like cameras and even refrigerators.
Android TV is a gaming / streaming platform that uses Android. Parrot even makes a digital photo frame and car stereo with Android. Some devices customize open-source Android without Google apps, so you may or may not recognize Android when you see it.
Open Handset Alliance
Google has formed a group of hardware, software and telecommunications companies called the Open Handset Alliance with the aim of contributing to the development of Android. Most members also aim to make money on Android by selling phones, phone services, or mobile applications.
Google Play (Android Market)
Anyone can download the SDK (software development kit) and write applications for Android phones and start developing for the Google Play Store. Developers who sell apps on the Google Play market pay around 30% of their sales price in commissions that go towards maintaining the Google Play. (A paid model is fairly typical for app distribution markets.)
Some devices do not include support for Google Play and may use an alternative market. Kindle uses Amazon's app market, which means Amazon makes money from any app sales.
Service providers
The iPhone is very popular, but when it was first introduced, it was an AT&T exclusive. Android is an open platform. Many carriers can potentially offer Android-based phones, although device makers may have an exclusive deal with an operator. This flexibility has allowed Android to grow incredibly quickly as a platform.
Google Services
Since Google developed Android, it comes with a lot of services installed, which are the Gapps. Gmail, Google Calendar, Google Maps and Google Now are pre-installed on most Android phones.
However, since Android can be changed, managers can choose to change. Verizon Wireless, for example, has tweaked some Android phones to use Bing as their default search engine. You can also remove a Gmail account on your own.
Touch screen
Android supports a touchscreen and is difficult to use without it. You can use a trackball to navigate, but almost everything is done through touch. Android also supports multi-touch gestures such as pinch-to-zoom.
That said, Android is flexible enough that it can potentially support other input methods, such as joysticks (for Android TV) or physical keyboards.
The software keyboard (on-screen keyboard) in recent versions of Android supports tapping keys individually or dragging between letters to spell words. Android then guesses what you mean to write and automatically completes the word.
This drag-and-drop interaction may seem slower at first, but experienced users find it very fast.
The fragmentation
A frequent criticism of Android is that it is a fragmented platform. Parrot's photo frame, for example, didn't look anything like an Android phone. If the developers hadn't told me they used Android, I never would have known.
Phone operators like Motorola, HTC, LG, Sony and Samsung have added their own user interfaces to Android and are not going to stop. They feel it sets their brand apart, although developers often express their frustration at having to support so many variations.
The good and the bad of fragmentation
Android is an exciting platform for consumers and developers. It is the philosophical opposite of the iPhone in many ways. Where the iPhone tries to create the best user experience by limiting hardware and software standards, Android tries to ensure this by opening up the operating system as much as possible.
This is both good and bad. Fragmented versions of Android may offer a unique user experience, but they also mean fewer users. This means that it is more difficult to support app developers, accessory manufacturers and various technology (ahem).
Since each Android update needs to be tweaked for each device's specific hardware and UI updates, this also means that modified Android phones take longer to receive updates.
Is it important to update an Android phone?
What to do before updating Android
How to update the Android operating system
Fragmentation issues aside, Android is a robust platform that boasts some of the fastest and most amazing phones and tablets on the market.
How to update Android phone even without official updates
Further Reading:
How to print from android phone
The apps that can't be missing on Android
How to know your current position on Google Maps
How to cancel Google Play subscriptions
How to transfer contacts from one Android phone to another Android