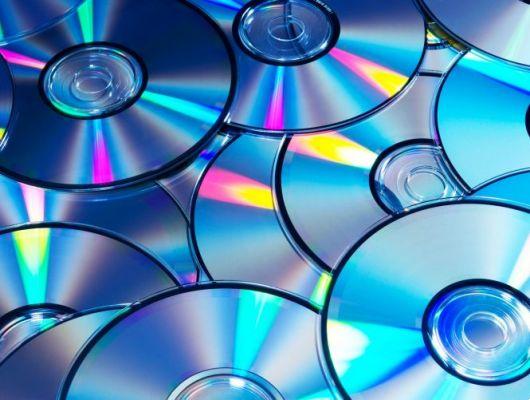 Blu-ray is one of the two main high-definition disc formats (the other being HD-DVD) that was introduced to consumers in 2006 to expand the depth, color and detail that viewers could see in the images. The intention was to replace the DVD standard in the US and world markets. However, on February 19, 2008, HD-DVD was blocked, with Blu-ray leading the way in HD playback, but the DVD is still in use.
Blu-ray vs DVD
Blu-ray builds on the foundation laid down by DVD in pursuit of a superior quality TV viewing and listening experience. Although DVD is much better than previous formats, such as VHS and Laserdisc, it is not a high definition format.
With the advent of HDTV, the trend towards larger TV screens and the increased use of video projectors, the limitations of DVD quality become more apparent.
Blu-ray allows viewers to see more depth, a wider range of color shades and more detail in the image than DVD.
Where DVD uses Red Laser technology, Blu-ray Disc format uses Blue Laser technology and sophisticated video compression to achieve high definition video playback on the same size disc as a standard DVD.
A blue laser light beam is narrower than a red laser, which means it can focus more precisely on the surface of the disc. Taking advantage of this, the "pits" on the disk where the information is stored can be much smaller.
This means that you can place more "data" on a Blu-ray Disc than on a DVD. Increasing the number of pits creates more disk storage capacity, which is required for the additional space required for high-definition video.
In addition to increasing video capacity, Blu-ray also offers greater audio capacity than DVD. Instead of only including standard Dolby Digital and DTS audio that is used on DVDs (which are referred to as "lossy" audio formats because they are more compressed to fit on a DVD disc), Blu-ray has the ability to hold those formats and more, with up to 8 channels of uncompressed audio in addition to video content.
Blu-ray Disc Format Specifications
Disc storage capacity for pre-recorded playback material (BD-ROM): single layer (25 GB) - double layer (50 GB)
Disk storage capacity for recording: single layer (25 GB) - double layer (50 GB). There are two types of recordable Blu-ray Discs, BD-R (Blu-ray Disc Record Once) and BD-RE (Blu-ray Disc Rewritable).
Data transfer rate: from 36 to 48 Mbps (Megabits per second) on average - capable of up to 54MPS. This exceeds the 19,3 Mbps transfer rate approved for HDTV broadcasts. This means that Blu-ray not only handles much more information than DVDs, it can also handle more information than HDTV broadcasts can.
Video Specs: compatible with full MPEG2 encoding, as well as MPEG4 AVC (also known as H.264) and VC1 (based on Microsoft WMV - Windows Media Video format). Resolutions from 480i to 1080p (in 2D or 3D - 3D compatibility on some players was added in 2010) can be implemented at the discretion of the content producer.
Audio Specifications: only Dolby Digital, DTS and Uncompressed PCM are required on all players. The following audio formats are optional: Dolby Digital Plus, Dolby TrueHD, DTS-HD Master Audio. However, almost all Blu-ray Disc players manufactured since 2008 incorporate built-in Dolby TrueHD / DTS-HD Master Audio decoding, unencoded bitstream output, or both. In addition, most Blu-ray Disc players are also compatible with Dolby Atmos and DTS: X immersive surround sound encoding.
Audio / video connectivity: Blu-ray supports audio output from players via analog, optical / digital coaxial and HDMI connectivity. When players were first introduced, video output was allowed via composite, S-video, component and HDMI, but as of 2013, all video connection support via composite, S-video and component video has been eliminated . This means that for any Blu-ray Disc player made since 2013, the TV must have an HDMI input to view video content. Additionally, there is a decreasing number of players offering analogue or digital optical audio outputs.
Internet / Network Connectivity: Although the Blu-ray format supports network and Internet (BD-Live) capabilities, the built-in network and Ethernet ports on individual Blu-ray Disc players are only required on players made after November 2007. Most players even now must have a built-in WiFi connection option. Also, while not required as part of the Blu-ray specification, most Blu-ray Disc players also offer Internet streaming features, such as access to Netflix, Vudu, Hulu, Amazon Video, etc.
Support for compatibility with previous versions: although the Blu-ray Disc format is not compatible with the previous formats, in other words, a Blu-ray Disc cannot be played on a DVD or CD player, but all Blu-ray Disc players can play DVDs and CDs, and some can play other disc-based and USB-based media file formats.
Blu-ray Ultra HD
In late 2015, the Ultra HD Blu-ray Disc format was introduced. This format uses the same size as Blu-ray Discs, but is built in such a way that it can hold more information which supports native 4K resolution playback (not the same as 4K upscaling provided on some standard Blu-ray Disc players) , like other video enhancement features, such as wide color gamut and HDR.
An Ultra HD Blu-ray Disc cannot be played on a standard Blu-ray Disc player, but Ultra HD Blu-ray Disc players can play standard Blu-ray Discs, DVDs, and CDs, and most can stream content from Internet - all at the discretion of the manufacturer.
Conclusion
Blu-ray is a disc-based video format that is suitable for viewing on HD TVs and can also be used with 4K Ultra HD TVs, although the new Ultra HD Blu-ray format meets these needs even better.
For more details on Blu-ray, go beyond the specs discussed above and find out what else you need to know, what to buy, and how to set up a Blu-ray Disc player.
How to transfer videos from an old camcorder to a PC
Further Reading:
How to know if my android phone is 64bit or 32bit
How to get Warzone Coins in Call of Duty: Mobile
Wireless or wired phone charging: which is best?
How to know who saved your number using WhatsApp
Hashtags, all you need to know