Vodafone announced the arrival of the company's first smartwatch designed specifically for children, called Neo. The product was created in collaboration with Disney and includes several custom themes featuring Marvel, Pixar, Disney and Star Wars characters.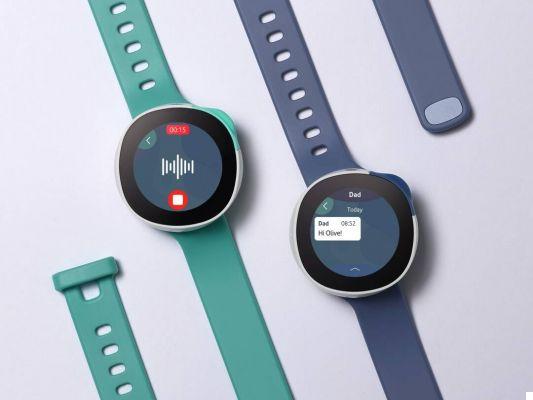 During a streaming event, Vodafone presented to the world the fruit of the efforts of the collaboration with the entertainment giant Disney. The goal of Vodafone Neo is to allow parents and guardians to stay connected with children via calls, chats and emojis as they take their first step into the digital world.
Vodafone Neo includes a camera which will allow children to capture their own daily adventures while the Tracker will log their activities to keep them safe. The most important feature of the smartwatch is that it allows parents to stay in touch with your children even when they are away with calls, chats and video messages.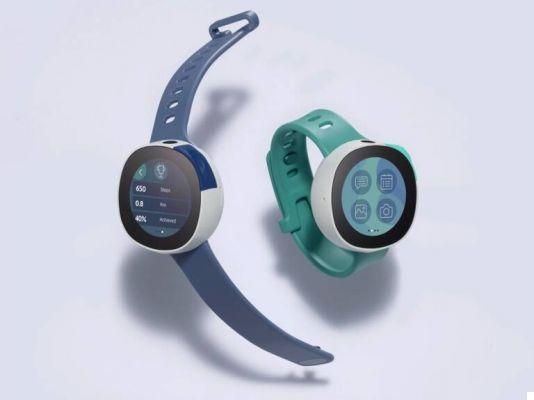 "The Vodafone Smart App allows parents and guardians to have full control of a child's digital experience with Neo, giving them the approval of a trusted circle of contacts, managing screen time through 'Quiet Mode' and displaying the location of the device.
The calendar and weather functions encourage children to interact with the world around them, and parents can also set events and reminders. Neo is the perfect first step for parents and children to stay connected in a fun and safe environment without internet or social media access "writes Vodafone in its press release.
Thanks to Disney characters and content, children can personalize their Neo experience choosing your "companion" from a selection of familiar characters, including Minnie Mouse, Elsa, Buzz Lightyear, Darth Vader, The Armored Avenger and "Baby Yoda" from the Disney + The Mandalorian series.
Kids can switch to another character anytime they want, while Vodafone says the clock will automatically update over time with additional characters and experiences at no additional cost.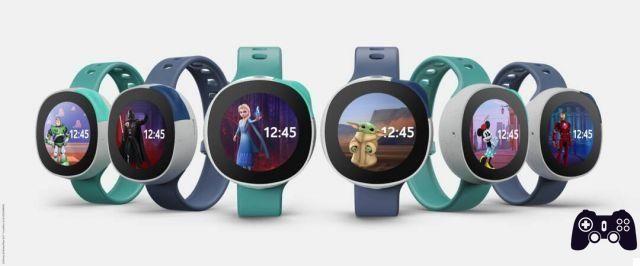 The new smartwatch for children has a AMOLED display from 1,2 " with resolution 390 × 390 pixels which is housed in a durable polycarbonate case with a soft TPU strap. The camera is from 5 megapixel while the chip will take care of everything Qualcomm 2500W, designed specifically for wearables, accompanied by 512MB of RAM e 4GB of internal memory.
According to Vodafone the battery 470mAh will allow up to 24 hours of use between recharges, a variable value based on usage.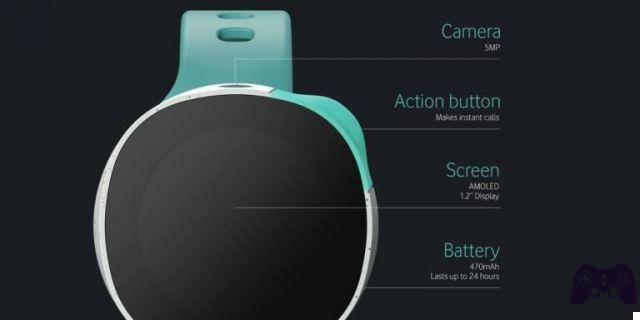 "We are thrilled to be able to reimagine the possibilities of children's smartwatch experiences through this exciting collaboration in a rapidly growing category. By combining interactive design and cutting-edge technology with beloved characters from Disney, Pixar, Marvel and Star Wars, we have created a truly innovative experience for children, "he said. John Love, VP Disney Park Interactive Experiences, Experiences and Products.
The technical data of Vodafone Neo are not surprising, but that is not the goal. We are not talking about a product intended for adult consumers with the need for smartwatches with the best of technology on board at the expense of cost. Vodafone Neo aims to guarantee a pleasant experience for children, including all the technologies you really need and without weighing too much on the parents' wallet.
Vodafone Neo will in fact be available starting from 199,00 € starting early 2021.
The Amazfit GTS smartwatch is available on Amazon for only 129 euros, what are you waiting for? Don't miss it!