The boundless gaming world is chock full of adventures for all ages to enjoy; but if there is a perfect moment in which to fall madly in love with this medium of entertainment it is when you are a child. They have existed since the dawn of time many games suitable for a younger audience of players, and even today, it is possible to find on the market experiences made to perfection to make the little ones enjoy and explore in always new and fun ways.
In our buying guide, we have decided to include very different video games suitable for children, because even between different genres and adventures it is possible to find substantial differences. Between platformers, driving or adventure games, even the youngest audience will be able to find their favorite games to get lost in while playing video games. Furthermore, all the mascots that accompany them in new colorful worlds to be discovered are added to the genres. From Crash Bandicoot to all the iterations starring the Super Mario characters, the choice even for a younger audience is vast and very rich in variety.
Best video games for kids
Ratchet & Clank: Rift Apart
Mario Kart Live: Home Circuit
Yooka-Laylee and The Impossible Lair
Crash Bandicoot 4: It's About Time
Splatoon 3
Minecraft: Dungeons
Mario Party superstars
LEGO Star Wars: The Skywalker Saga
Super Mario 3D World + Bowser's Fury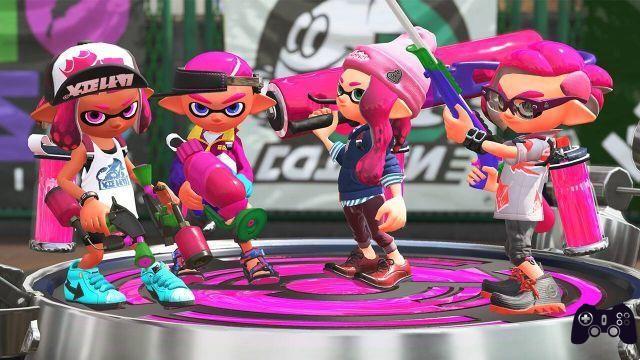 Ratchet & Clank: Rift Apart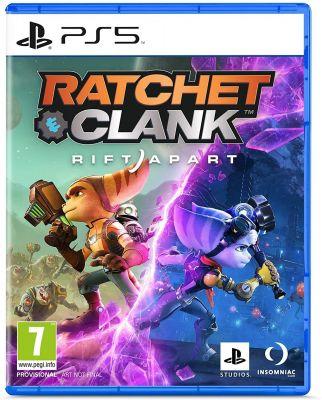 Ratchet & Clank: Rift Apart
is the latest chapter in the historic action / platform series by Insomniac Games. Released only a few months ago, Rift Apart is the perfect example of how to mix action, funny characters and a compelling story that knows how to bring a whole series of emotions and sensations to the fore. Added to this are the cutscenes of great quality, which at times seem to have come straight out of a Pixar film.
See on Amazon
See on eBay

Mario Kart Home Circuit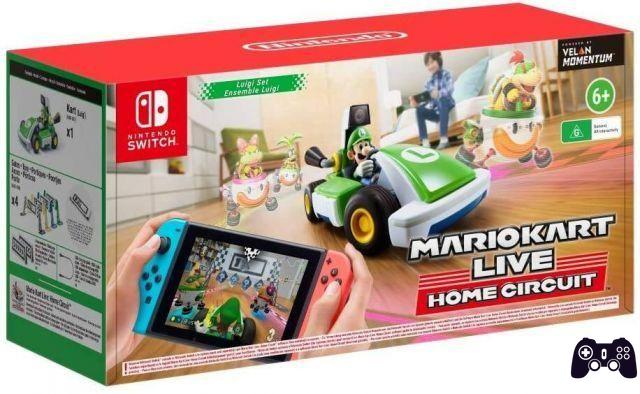 With the newest
Mario Kart Live: Home Circuit
the younger audience can mix the love of video games with the passion for radio-controlled toy cars. The Nintendo title, in fact, not only sets itself the task of entertaining players with a full-fledged Mario Kart, but puts everything you need to build your own tracks at home and a Super Mario-themed radio-controlled car into the package.
See on Amazon
See on eBay

Yooka-Laylee and the Impossible Lair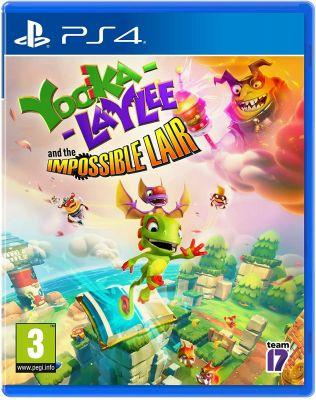 Yooka-Laylee and the Impossible Lair
is a colorful platform game developed by the guys from
Team 17.
The two protagonists, the chameleon Yooka and his little companion Laylee will have to solve various puzzles to continue their
adventure full of humor
. In addition to this most recent chapter, there is also a three-dimensional Yooka-Laylee released two years earlier. If you have never met this video game saga before, it will prove to be an excellent discovery, as well as a great way to start approaching this kind of experience from an early age
See on Amazon
See on eBay

Crash Bandicoot 4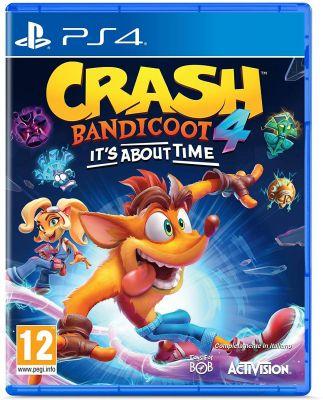 Crash Bandicoot needs no introduction, and with the recent one
Crash Bandicoot 4: It's About Time
we were finally able to return to one of the most colorful and entertaining video game worlds ever created. Activision and Toys For Bob, after the excellent
N.Sane Trilogy
, have continued the historic saga with a fourth episode that us
transports you back into the world of Crash Bandicoot in the best possible way
. It is, in fact, a platform suitable for everyone, both for those who have never approached the genre, and for those who have loved this type of game for some time.
See on Amazon
See on eBay

Splatoon 3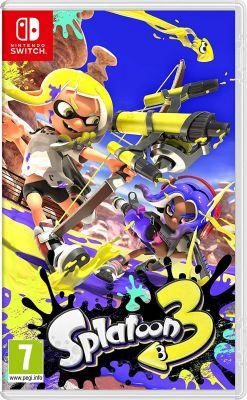 Let's face it: there's nothing better than playing online with friends, especially at some TPS or FPS. The children, however,
they shouldn't be put in front of games
from PEGI higher than 7. Fortunately, to the rescue of all those families looking for a multiplayer game without elements of violence that can upset the little ones, Nintendo has thought of it, creating its version of a TPS. Let's talk about the Splatoon series, which has reached its third chapter this year and is obviously its best possible iteration. Splatoon 3 offers hours and hours of fun thanks to a lot of content, while also maintaining some cornerstones of the old editions, such as the various SplatFests.
See on Amazon
See on eBay
Minecraft: Dungeons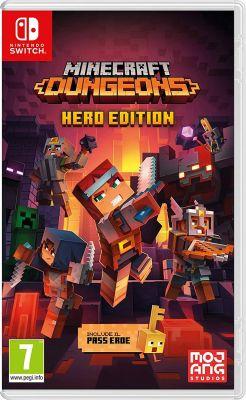 If your child loved
Minecraft
, he will probably be passionate without too much effort a
Minecraft: Dungeons
, a very special decidedly more adventurous spin-off in which to form teams with your friends and set off on an adventure, dedicating yourself to the exploration of huge dungeons in a context based on the universe of the Mojang series. Minecraft: Dungeons eliminates the creative component that characterizes the original game to offer a finished and more studied experience, playable in cooperative up to four players. If, on the other hand, you have never approached classic Minecraft, well, give it a chance.
See on Amazon
See on eBay

Mario Party superstars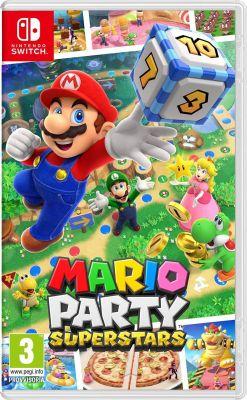 When we want to involve children in some party game, then the best choice can only fall on Mario Party Superstars. This is the latest iteration of the series, which offers many mini games in the colorful world of Super Mario. A perfect option not only for the little ones, but also for adults, who will thus be able to spend a wonderful evening full of fun. Finally, if you are worrying about the difficulty, know that all mini-games are included
they are absolutely easy and very interactive
. Clearly the title is also perfect for a house party,
intended specifically for the little ones.
See on Amazon
See on eBay
LEGO Star Wars: The Skywalker Saga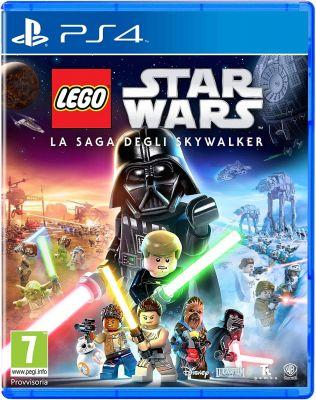 Everyone really likes Star Wars, young and old. Combining the franchise created by George Lucas with the LEGO brand has led not only to the creation of certain physical sets, but also to actual video games. The latest release is called LEGO Star Wars: The Skywalker Saga and is certainly one of the most interesting titles to play with your children. It's a classic video game starring Danish bricks, but bigger than previous iterations and capable of providing hours and hours of fun. Unmissable for everyone, as the reviews of specialized critics have shown.
See on Amazon
See on eBay
Super Mario 3D World + Bowser's Fury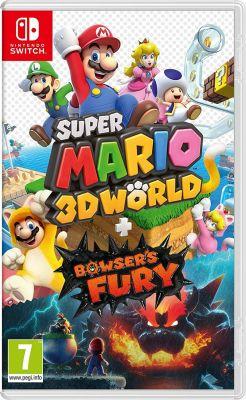 We conclude with the master of platform games.
Super Mario 3D World
is a classic platformer signed by Nintendo, originally released on Wii U and arrived on Nintendo Switch in a definitive version and enriched with a huge DLC,
Bowser's fury
, which represents a decidedly non-secondary part of the package. If Super Mario 3D World is, in fact, a three-dimensional reinterpretation of the classic two-dimensional Mario, this new Bowser's Fury is instead a slightly freer and more particular experience, a real novelty of the Switch version and which we strongly advise all lovers to try. of the mustachioed plumber. However, all of this can also be played in a cooperative way, up to four players.
See on Amazon
See on eBay

Great experiences even for the little ones
The world of video games is now so large and full of all different experiences that every enthusiast can find their favorite games. Especially the little ones have always been able to draw on a very large selection of games. Many worlds made up of nice and curious mascots, but also of settings with a thousand colors and full of a spirit of discovery that is always present around every corner.
Timeless classics
Some of the funniest games feature different characters who have entered the history of video games by right. Crash Bandicoot, Ratchet & Clank e Super Mario they are a perfect trio capable of providing great entertainment in a variety of completely unique ways. These three sagas have both main chapters on their own that are mainly based on the platform genre, but also a whole series of spin-off titles that result in driving games or party-games to be played even in the company of some friends.
To these historical brands are added many others more recent or not. Among these it is impossible not to mention, and consequently recommend, the beautiful Rayman Legends or the colorful Yooka & Laylee, a title created by the authors of another historic brand such as Banjoo & Kazooie.
Immediacy as a keyword
What all the titles in this buying guide have in common is the immediacy of experiences. Each game mentioned is capable of putting the younger audience at ease with simple mechanics and very simple basic gameplay that can be deepened as you gain experience with the controls.
Price
As always, when it comes to video games, the price is a very thorny topic for many, especially when it comes to games for children. Very often, especially during the holidays, it is possible to find some of the video games offered in this guide with a good percentage discount. The rule, also in this case, is always the same: the richer the experience, the more likely the price is. Also pay attention to longevity: a party game like Mario Party Superstars can be played for a very long time, compared to a strongly storyline title, which once finished can hardly be replayed.
PEGI
Finally, if you were still unaware of this fundamental information, there is a way to understand whether or not a specific game is suitable for a smaller audience. It's about the PEGI: the classification method valid in almost all of Europe, which is also used in Spain to classify video games through five age categories and eight content descriptions. In short, just take a look at the sticker on each video game case to instantly understand which age that experience is aimed at.