Blood, death and despair. Then wad, lots of wad, and endless addiction. If I could sum up Vampire Survivors, these would be the most apt words. On the other hand, I had recently talked about it, listing its innumerable strengths and weaknesses, however considering it a video game capable of creating addiction, as well as offering an imaginative cross-section captured directly by Bram Stoker in his works. The production of Luca Galante, however, it's not just that because, in addition to offering hours and hours of fun, it's above all simplicity. A genuine, clear and well-implemented simplicity that reaches its goal and knows how to be appreciated. Vampire Survivors is without a doubt one of the most played productions currently on Xbox GamePass and Steam, so much so that it records an ever-increasing number of players, bringing new users to download it.
Success, however, did not come by chance, and the main merit is above all of the community, now increasingly linked to the work of the Spanish developer, who would never have expected such a positive result, with critics and the public strangely in agreement. In a similar videogame panorama, now in constant change and with new and ever higher quality peaks, Vampire Survivors focuses all its energy by offering a powerful and enthralling gameplay. Captivating, brutal and addictive, it succeeds where many works succeed only partially, leading the player to conclude in a hurry what they are facing. In short, Vampire Survivors is a complete and solid work, but this is certainly not a mystery and the many positive reviews, both on Steam and elsewhere, prove it.
In recent days, I have had the opportunity to return to it for several hours on the occasion of the publication of Legacy of the Moonspell, its first paid DLC, projected in a completely new setting. To be precise, in a Japanese castle, probably during the conflicts and wars of the bloody Sengoku period, which in Sekiro: Shadows Die Twice was polished again by FromSoftware and in years gone by by the Samurai Warriors franchise.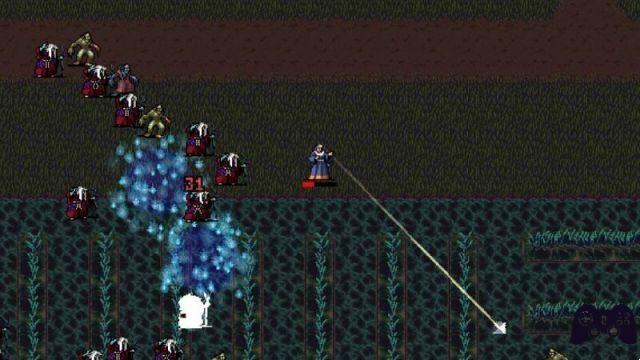 Japan, and I say this without too much ceremony, always knows how to offer new perspectives, and it could not be missing from the imagination of Vampire Survivors. If you are expecting pitched campaigns, wars, betrayals and a standard Hanzo Hattori, this could be the wrong DLC ​​for you. On the contrary, if you are looking for one that knows how to combine originality with passion and a concrete dose of barrel, then it could be for you. And go, again, to lead hands.
Japan according to Vampire Survivors
Once I removed the soot from my boots, sharpened the blade and developed every plan to survive Moonspeell, it took very little to find myself once again disoriented like the first time, when I didn't know what to do or how to move. Then I learned, but that's another story. There is a winter climate, with snow on the ground, the wet walls from which droplets of melted ice fall, while the sky promises clouds everywhere. Getting warm, having hot tea and eating is difficult, but there isn't time for that: here you have to survive, on pain of defeat and dishonor.
Teeth chatter at the time of the footsteps, and the death that lurks in that place lost in time, in a land entirely new from the gothic reality of the previous production areas, is as sharp as Jin Sakai's katana. The only difference, in reality, is that no one hides in the shadows before attacking waiting to deliver the fatal blow, and there are no invaders ready to do anything to crush an indigenous people who resist because they've always been used to doing it. There is a castle, as I mentioned earlier. And there are a green field and some ruins scattered here and there. To the south of the map, on the other hand, there are forests and woodland that host abandoned ruins. The creatures, arrived immediately after a brutal curse, now rage in these lands with the sole intention of corrupting them and inhabiting the place of the living. Where once there was a place of peace and reflection where haiku were composed as the sun went down, now there are yokai and other creatures drawn directly from the Japanese imagination and its mythology.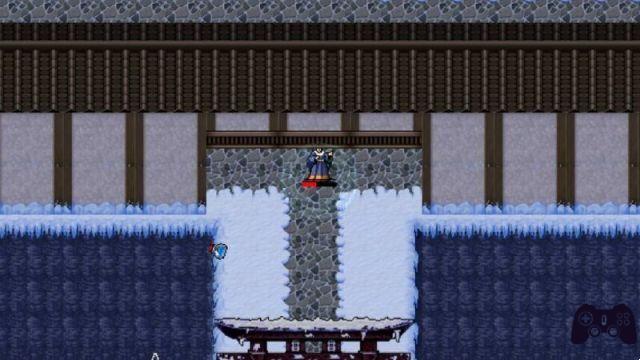 I am referring to beasts that dance with the wind, to demons in the form of monkeys, to witches dressed in purple, to brutal cats, blood-hungry tigers and wicked snakes waiting to strike with their poisonous venom. The zombies also return, the famous beasts in the other levels, the inevitable skeletons and other cursed creatures that someone, if passionate about Japan and its surroundings, may be happy to review. Vampire Survivors: Legacy of the Moonspeel is a DLC, however, that completely expands the game world also through new characters to unlock. In fact, for those who do not know the original game and have come here by chance and for those who have played it but want to refresh their memory, they must know that Luca Galante's work is based on the collection of money that can be spent later in the main menu to unlock skill any kind.
The various goals achieved during the experience, some of which are truly ironic and sarcastic, have a significant imprint on the entire production: they unlock phrases typical of Spanish trash, such as the "Wand" repeated several times by Antonella Clerici, or the same names of the various player characters such as Arco Ladonna, present since the publication, and many others. The DLC, by adding further ones, therefore expands its more ironic side as well as the playful one, thickening it with eight new protagonists, each more iconic and crazy than the other. Thirteen more are added to the twenty-seven weapons already available, but the real protagonist of the DLC is actually Mount Moonspell, a distant place once inhabited by the Moonspell family, which is playable through its members. Precisely with the Belpaese, in fact, Luca Galante again traces the importance of double meanings in his names and clearly traces a sort of unknown lore within it, also providing valuable information on the scenarios. If I didn't notice before, everything is clearer to me now: years and years of Dark Souls have taught me that a story can also be expressed by what is shown on the screen.
In Vampire Survivors you must survive to advance through the game, sometimes making desperate choices and completely far from what everyone would do, thus opting for the useful tools that allow you to protect your neck. And it couldn't be different: after all, this is precisely the fun side, but I see Vampire Survivors from a different perspective. If before it did not show its depth, now Vampire Survivors with Legacy of the Moonspell reaches a greater awareness of its quality. Not that before it wasn't lacking, let's be clear, yet we understand better what is in Luca Galante's mind: to create not only a work that is fun to play but also enjoyable to explore through the settings and a type of story that, gradually we advance, we discover more and more.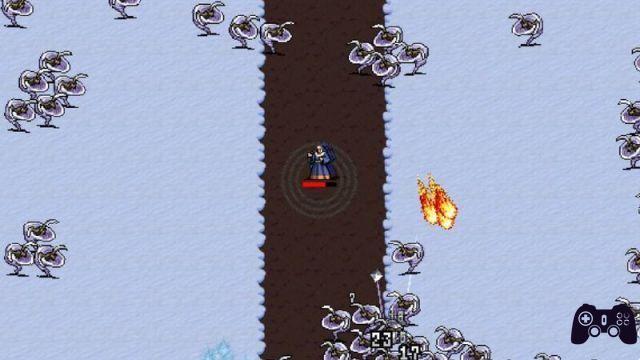 However, the most interesting peculiarity of the DLC is its map: large, much larger than the others and with many other elements on the screen, it allows us to understand that Moonspell was once a magnificent place, home to an honorable family who now fights for do not see the mountain at the mercy of the forces of evil. Even if they appear suddenly and strike in the dark, it allows us to understand that this land is under threat. What struck me, while I was exploring in depth what was around me, were the various areas that were completely reachable. Before starting to fight, the character finds himself in a clearing covered in snow: instead of a samurai ready to welcome, there are scary ghosts floating in the air looking for new prey to devour. with the sole purpose of draining their souls. While trying to keep them away, accumulating passive and active skills, then we move on to new creatures, and whole hordes of yokai, intending to make this trip to Japan unforgettable from every point of view.
As I mentioned before, however, the game map is truly engaging: more extensive and better structured, it is occupied mostly by dungeons, ancient open temples occupied by giant skeletons and many other beasts ready to ruin the lives of the unfortunate who could find themselves in their clutches. Therefore different from the other areas, Moonspell offers greater freedom and different areas with various biomes: there are cultivated fields, paths that lead to a bamboo forest and others towards the mountain, to be reached, however, with the utmost attention.
In this sense, the game area is recommended to be addressed only after having honed one's skills and unlocked the greatest number of upgrades, so as not to find oneself faced with enemies and complex situations. In fact, a lot of training may be needed before starting off in fourth gear and head down, and the best advice I can give you is to tackle the other areas of the game, upgrade your characters and go into action. A protagonist that I have often used was the Clerici, who is capable of defeating a large number of enemies in a short time, thus allowing me to dedicate myself to each area with attention, despite the endless number of enemies and the classic daring escapes I have been in forced.
Vampire Survivors: Legacy of the Moonspell adds a better, solid and well-structured area to the already excellent package of Luca Galante's work. It's a playground that, one way or another, may appeal to anyone fascinated by the original experience, because it further intensifies the game actions and deepens them, allowing the player to be able to exploit each of the various unlocked characters. In fact, it is precisely this that fascinated me during my test, while I was looking for the best way to interface with the area, which I admit put me in serious difficulty during the first hours of the game. However, once I learned the concepts, reminding me of the various areas of the mountain and its many branches, I understood that the problem was how I was interfacing with the area, unaware of how I should have behaved.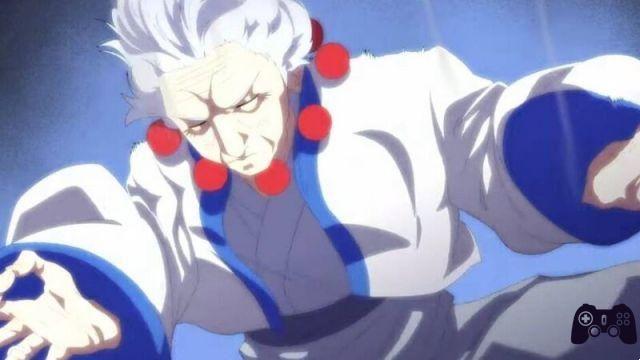 Cunning, in Vampire Survivors: Legacy of the Moonspeel, is in fact at the basis of the work: you need to reflect, understand how to interface, what to do and where to go, even making miserable mistakes and failing as expected. Japan, on the other hand, is a land remembered for being difficult to understand at first glance, and it takes a lot of adaptation before getting used to its rhythms and its wildness. Discipline, honor and dedication: sThese are the keys to the heart of the Land of the Rising Sun, which Luca Galante now watches with admiration and esteem, while his video game expands visibly.
What to expect from the future?
At this point, all you can do is sum up: Vampire Survivors: Legacy of the Moonspell, unlike many other additional content on the market, is presented in a rather simple and precise way. It offers unique and multifaceted characters, some of which are really funny and inspired by the history of Japan and its mythology.
However, now that the Land of the Rising Sun has been explored, one wonders how many and what could be the next stages of Luca Galante's journey, who could even move to the cold north and take us to the fjords of Norway. A hope that, at the moment, it must not manifest or remain dormant. Japan according to Luca Galante awaits you.