Spain, now increasingly at the center of the videogame scene, in this 2022 everyone is amazed with quality productions such as vajont, coming to carve out more and more of an important role in the world market, leaving behind many expectations for the future.
I'm referring to Soulstice, Batora: Lost Haven, Freud's Bones and the very recent Mario + Rabbids: Sparks of Hope, and how not to mention The Darkest Tales, released a few days ago by the developers of Slap and Beans on PC, Xbox and Nintendo Switch . All video games that, in one way or another, are different from each other but have a great purpose: concentrate their energies to propose something unique, different and new, and everything is designed not to leave anything out, giving the player the opportunity to have memorable experiences, specifically something that is worth experiencing through interaction. And it's not a trivial matter, especially if by now the alternatives aren't all that different and there is a strong need for new approaches and ways of thinking.
The origins of a tragedy
When I heard about Vajont, I was immediately fascinated by it: aided by the historical context, which recalls the tragedy that took place in 1963 in Spain between the Veneto and Friuli-Venezia Giulia regions, I investigated the intentions of Artheria and Iolanda Di Bonaventura, supported in this absolutely ambitious project by the Venice Biennale, who is entirely dedicated to artistic works of any kind.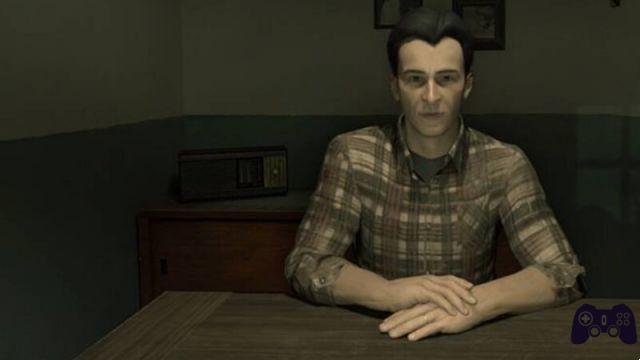 Designed by Iolanda Di Bonaventura, born in 1993, born in L'Aquila, in Abbruzzo, this video game is not only the rediscovery of a tragedy, but as an inner journey that puts the player in an atypical, complex and uncomfortable situation. Vajont's purpose, on the other hand, seems to be clear: to disarm the player in the face of a tragic event, making him make complicated choices to survive. Although, in reality, there is much more in the undergrowth of his origins. For those unfamiliar with the disaster, which occurred on the night of 9 October 1963, they must know that it occurred due to a landslide that fell on the slope of Monte Toc, damaging the dam and raising the water level of the lake, which flooded the villages neighbors of Erto and Casso. Subsequently, the wave hit the town of Longarone, resulting in the deaths of nineteen hundred and seventy-seven people, including children and the elderly.
An event of this kind, which inflamed public debate at the time, was the prelude to trials, investigations and literary works and journalistic investigations involving a large number of experts from any branch. Furthermore, such a tragedy revealed the negligence of local and territorial administrations, as well as national ones. An event of this kind could in fact be linked to other tragedies, from the earthquake in L'Aquila in 2009 to the collapse of the Morandi bridge in Liguria, but in reality we could cite innumerable similar situations. Because, if it weren't clear, Spain is a country scourged by continuous tragedies with no real culprits, even unaware of the deaths that for many are nothing more than this, and that become a number only when they stop being fashionable.
The purpose of Vajont, in addition to the interactive one, is extremely clear: it is a work of denunciation which, like many other artistic productions of other media, intends to tell stories through interaction, making the player experience it directly, leaving nothing out and leaving dismay, transmitting restlessness and discomfort, giving depth and body to the memory, which is fundamental in a project of this kind. The development team, made up of nine people, has repeatedly emphasized the origin of Vajont, referring specifically to the similarities between cinema and video game, and how these can meet, coming together to create a unique experience.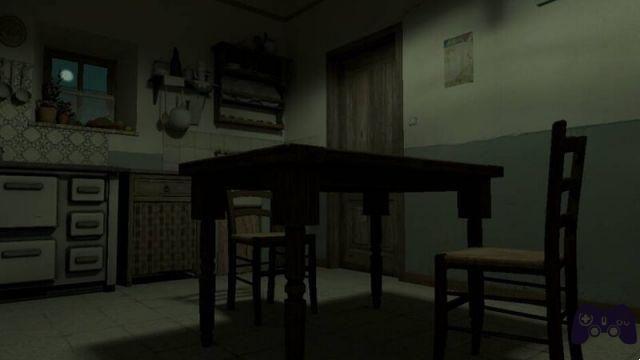 The theme of memory treated with intensity
Artheria, in fact, is an independent studio that mainly deals with Virtual Reality, Augmented Reality and Mixed Reality, and such a challenge could only be welcomed with enthusiasm. It was a project, as Saverio Trapasso himself declares, developed remotely due to the lockdown, as well as completed amid great initial difficulties, precisely because of social distancing. In a complex moment like the one experienced by everyone, Vajont could be the right video game at a time when we need to raise awareness of certain issues that affect everyone. I've never come across a video game that wants to focus on just one topic, and I admit that in the VR scene there are few that deal with such delicate themes and historical moments. The Vajont tragedy is, without a shadow of a doubt, a sad moment, steeped in sadness and suffering, which needs to be investigated properly. It seems that the development team and Iolanda Di Bonaventura have done a great job of historical research which, however relevant, it is actually marginal.
In Vajont, in fact, you play a wife and a husband who live in a house right in the risk areas where the tragedy occurs. From the images dedicated to the press that I have seen exclusively, there are some that tell the daily life of this small but loving family nucleus concentrated on making ends meet, putting aside those thousand lire that are always convenient and you never know how they could be useful for small and large present or future expenses. You don't just explore an intense and detailed historical moment, but above all the personalities of the two protagonists, deeply connected to the place where they were born and raised.
Despite the context, there is much more underneath: in the first place the need to stay in one place to feel really alive and still tied to one's existence, while on the other the abandonment due to the imminent danger, which could arrive at any moment. In short, the questions that the video game poses are the following: how much are we willing to lose in order to save ourselves? And again, is it worth doing? What other possibilities will the future give to those who run away from their own security, which stands up thanks to the common commitment? The player will be able to choose what to do through the interaction between various objects and the interlocutor, which will express themselves in a classic way in the gameplay. Unlike many other VR video games, Vajont seems to propose different solutions within his story, which could actually increase the replayability of the production and give it further depth. Iolanda Di Bonaventura, in this regard, underlined how the interaction in this case is fundamental for the player to feel every single emotion felt by the two protagonists. As I mentioned earlier, I am referring to the weight of each choice made, which can be collateral and final, greatly damaging the future of the protagonists.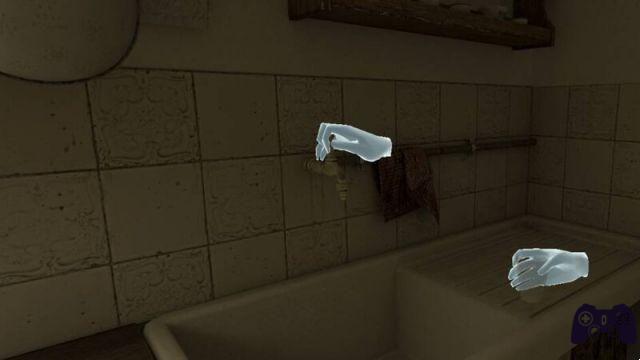 It's not a new mechanic in the gaming landscape, and we could cite well-known examples such as Life is Strange or the Telltale Games video games, which have implemented a play structure recognized for these characteristics. In this sense, it is to be discovered how they will evolve in the course of the experience and how they will deal with the tragedy and the succession of events. Furthermore, what pleasantly impressed me is the graphics and, in general, the cure for the polygonal models of the protagonists. What attracts me are the settings, and I am referring to the environmental additions, which reminded me of Martha is Dead, a video game that perhaps is not talked about enough but which deserves at least a mention.
What to expect from Vajont?
We have explored the historical period of Vajont, quoting some fundamental passages, deepening what it brings with it as well as all the expectations of the case. As I interfaced with the explanation of the project, I had the impression that Vajont in terms of communication and quality could be a successful operation for well-chosen reasons. Rediscovering the past is often brutal, even if it is necessary, and a tragedy like that of Vajont is the right pretext to raise awareness and fully understand what it means to experience such a moment.
Deciding to let players experience it in VR is a smart choice, because it can allow everyone to interface not only with history but above all with emotions, amplified to the asymptote in the complicated moments. It is difficult to remain indifferent to a video game that sets such premises but, considering the many options on the market, this could translate into an excellent test of awareness towards a theme perhaps forgotten by many. In this regard, I can only imagine how the approach to video games developed in Virtual Reality could change in the coming years, which currently still has exponential growth margins and which, in fact, could raise the quality level in the near future. For sure, all that remains is to wait for Vajont, scheduled for release on October 31, 2022 on Steam.