Several months have passed since the launch of Steam Deck and Valve's portable hardware is already in the hands of many enthusiasts and curious. Many conclusions have been drawn, with those who managed to fall in love with the peripheral right away and those who had to make various compromises. In all of this, day after day there are more and more games compatible with the platform, and even one of the recent releases such as Uncharted Legacy of Thieves seems to behave more than excellently.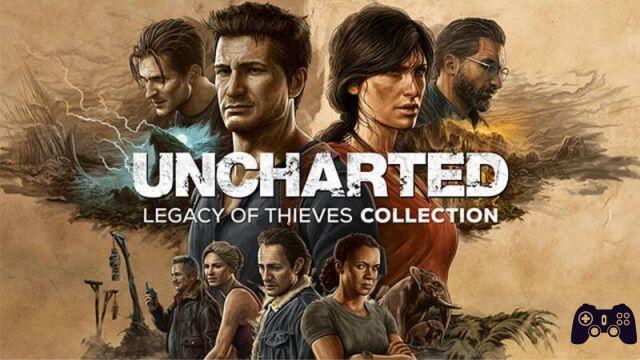 The collection (you can buy it on Amazon) includes Uncharted 4 and The Lost Legacy; released on PC just today, and in addition to being available on Steam, the game is also supported by Steam Deck. Portable hardware is showing itself capable of running many PC games without any problems, including the latest releases like this collection of ex-PlayStation exclusives. The well-known youtuber The Pawx gave us more details on how the two Naughty Dog titles behave on the Valve platform.
From what can be seen by watching one of the latest videos uploaded by this content creator, we discover that Steam Deck is more than capable of running the Uncharted: Legacy of Thieves Collection by setting the game's graphics presets to Ultra. everything runs just fine, also maintaining a stability of 30 frames per second and stably reaching the native resolution of the device, which is 1280×720p.
Unfortunately at the moment there doesn't seem to be any way to get the two titles to hit 60fps, not even going to activate the AMD FSR function, but from what can be seen from the video it is possible to easily enjoy a top experience on both games. We remind you that the Uncharted Legacy of Thieves Collection is available on Steam starting today, and becomes yet another PlayStation Studios title to also be accessible to fans of the PC world.