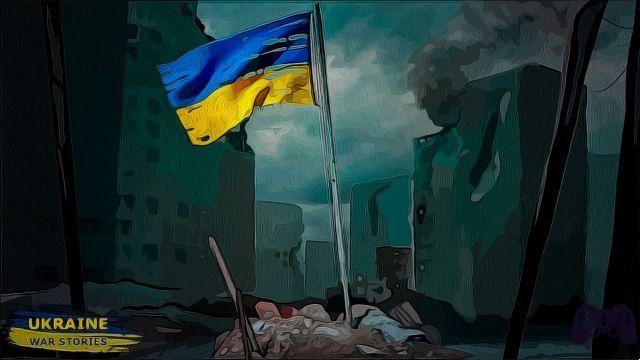 During the war, Ukraine has been able to weave an excellent communication network, entrusted to Twitter. A publishing strategy involving memes and videos, which have also drawn on the world of video games on two occasions: the first is before the Russian invasion, with the defense minister who published the cover of Battlefield 3 accompanied by an encouraging caption. The second, however, took place this weekend, following the demolition of part of the Crimean bridge, and directly mentions GTA.
The official Twitter account of Ukraine has in fact published the "WASTED" screen, typical of games in the Rockstar Games series, whenever your character dies. The writing is accompanied by the caption "Grand Theft Army: Russia", complete with a tag to the development team that gave birth to the franchise. A clear example of communication, which became a de facto turning point in the war.
The reaction of Rockstar Games, of course, there was. And it is not a case. That of political propaganda, both on one side and on the other, risks becoming dangerous territory, capable not only of losing support but also affecting the stock market. Demonstrations of solidarity towards an invaded country are more than legitimate, but it is clear that when it comes to government messages and purely demonstrative actions, aimed at gaining consensus in the eyes of normal people, the best thing is not to intervene.
Grand Theft Army: Russia @RockstarGames pic.twitter.com/qKG2Ov6edV
— Ukraine / Ukraine (@Ukraine) October 9, 2022
Many find it difficult to compare the explosion of the Crimean bridge to GTA, but the reality is that Ukraine has exploited the old narrative of Rockstar Games very well. How did we get to revive after the release of the GTA Trilogy, in the first 3D games of the series the bridges that connected the various areas of the city were out of order due to hurricanes, explosions or simple maintenance. Keep following Tom's Hardware for all the news and upcoming announcements from the world of video games.