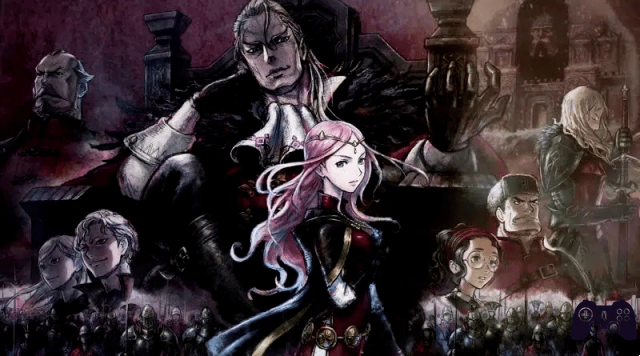 With her current release on Steam, Triangle Strategy was accompanied by a new launch trailer dedicated to his PC version. Triangle strategy is a fairly classic JRPG (Japanese role-playing game) as a whole. Announced for the first time during 2021, precisely in February of that year and subsequently previewed on March 4, 2022, this title has found a good fan base and positive reviews on Nintendo Switch.
Triangle strategy was developed by the guys from Artdink (the same ones that we also find in projects such as Bravely Default and Octopath Traveler, to give you an idea), fully recovering the underlying artistic style of some of their most famous projects.
Published by Square Enix, this launch trailer it can be useful to start getting an idea of ​​this title, and to take a look at the technical potential of this new PC version.
In the center of Triangle strategy we find a story that develops its potential in the dimension of political fiction, with three great powers at war with each other for years to gain control and power over the continent of Nortelia. At the center of everything we find two main elements: salt and iron. Precisely in relation to their existence and the vain attempts to control their potential, this land still carries the scars of the so-called War of Salt and Iron, the result of a struggle for control of the aforementioned resources. Over time, however, a balance has been struck between the salt-bound Holy Empire of Sabulos, the Grand Duchy of Aesglast, a land of iron, ice and snow, and the Kingdom of Glenbrook, located between the two powers. A particular incident will shake the delicate balance mentioned above, launching you into an adventure in which your choices will be central to the value system of these lands.