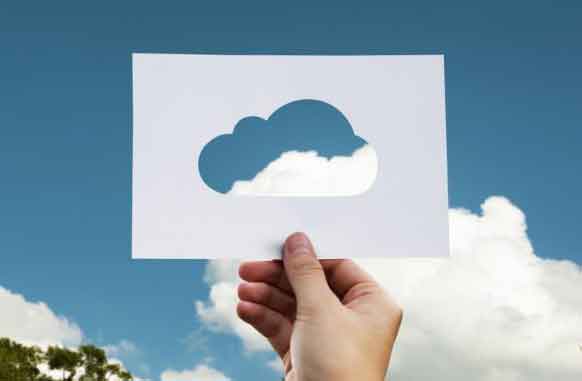 Microsoft OneDrive is one of the best cloud storage solutions for everyone. It's available for all platforms, costs less than the competition, and gets the job done. In addition to the OneDrive mobile apps, Microsoft also includes its desktop version to keep files and documents in sync across all platforms. However, the overall experience isn't as smooth as you want it to be.
Sometimes you may experience syncing problems on your Mac. You may have noticed that OneDrive on Windows is a built-in solution. However, the situation is completely different on the Mac platform. There are many factors to consider for successful integration. If you're having a sync problem with OneDrive on Mac, read on to fix the problem.
What is OneDrive and how does it work?
1. Make sure OneDrive is running
When you set up OneDrive for the first time, the service continues to run in the background to sync the most recent files and images. You can see the app running in the Mac menu bar.
Due to aggressive RAM handling or accidentally, you may have closed the app in the background. Here's how you can check.
Step 1: use Command + Space and open Spotlight Search.
Step 2: type Activity Monitor and open the app.
Step 3: select the CPU tab and look for OneDrive in the process column.
Step 4: if OneDrive isn't running, make sure you start it.
2. Check your Internet connection
Although OneDrive still allows you to use the sync folder when the internet is off, the service won't sync until you're back online. You can fix this by turning on the Wi-Fi and making sure it's connected.
The best way to check if the internet is working is to open a web browser and start using it. If you don't have a connection, you'll get a warning instead of the webpage you opened. In this case, try restarting the router or contacting your service provider.
3. Restart OneDrive
Sometimes a simple service reset can fix critical synchronization issues for you. Follow the steps below to restart OneDrive.
Step 1: locate OneDrive in the menu bar.
Step 2: locate Help and Settings and exit the service.
Step 3: start OneDrive again and check if the problem persists.
If that doesn't solve the problem, read on.
4. Resume synchronization
To avoid excessive data usage in the background, OneDrive offers an option to pause syncing for up to 24 hours. If you've used this option, it's time to resume syncing by following the steps below.
Step 1: find OneDrive in the menu bar.
Step 2: do click Help & Settings.
Step 3: select Resume Sync from the following menu.
You can also try turning your Mac Wi-Fi network off and on.
5. Open OneDrive at login
As mentioned above, OneDrive opens automatically during Mac startup. If it fails to open the app, follow the steps to enable the behavior.
Step 1: find OneDrive in the menu bar and tap on it.
Step 2: go to Help and Settings and open Preferences.
Step 3: in Preferences> General> enable the Open at login option.
Alternatively, you can use your Mac's settings menu to open OneDrive when you log in.
Step 1: tap the small Apple icon in the upper left corner of the menu bar.
Step 2: open the System Preferences menu.
Step 3: go to Users and Groups> Login Items and tap the + icon.
Step 4: select OneDrive from the application menu.
After that, every time you start your Mac, the OneDrive service will run on startup.
6. Buy or delete OneDrive storage
OneDrive comes with just 5GB of storage. It is quite easy to fill space with files, media and documents. If OneDrive's storage consumption is around 5GB of storage, you can buy more storage or delete irrelevant files to create new ones. You can always sign up for Microsoft 365 plans that come with 1 TB of OneDrive storage.
7. Remove the download speed limit
OneDrive allows you to set a download limit speed on Mac. If you've used this option in the past and forgot, it's time to change it. Follow the steps below.
Step 1: find OneDrive in the menu bar and tap on it.
Step 2: go to Help and Settings and open Preferences.
Step 3: in Preferences> Networks and select No limit for download files.
8. Update MacOs
OneDrive sync problems could be due to a faulty update released by Apple. The company usually releases fixes for users quickly. Open the system preferences menu and update macOS to the latest version.
Further Reading:
A guide to setting up and using OneDrive on Mac
Can't delete OneDrive folder, 9 solutions
Things to do when Android is not backing up contacts
4 ways to stop Windows 10 from saving files to OneDrive
What is OneDrive and how does it work?