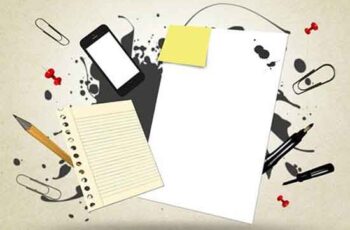 Microsoft OneNote is one of the oldest note-taking options out there. Over the years, the company hasn't updated it with many features and it now looks dated compared to its rivals. If you're planning on switching from OneNote, read on to discover the five best OneNote alternatives for Android.
OneNote continues to play an important role in the Microsoft 365 ecosystem. However, the company hasn't introduced mind-boggling features or cleaned up the user interface in a long time. The competition is moving forward with a modular approach, models, better organization and more. So let's talk about these alternatives to OneNote for Android.
The best alternatives to Netflix
1. EVERNOTE
Before you close Evernote and move on to the next tip, listen to us. Evernote 2021 is completely different from what we had a few years ago. The company cleaned up the mess and announced a brand new Evernote for Android last year.
The interface looks fresh and is consistent across all platforms. Evernote's usual strength with tag organization and powerful search remains the same.
With the latest update, Evernote redesigned the text editor with a multi-colored highlighter, new fonts, checkboxes, and more. We like the new Notion-inspired drag and drop interface.
You can move and arrange items using drag and drop within a note. Evernote Home is also a great add-on that lets you access frequently used notes, tags, and notebooks in one central location.
Other features include offline notebook support, the ability to scan documents using Evernote scanning, image search, and more.
Premium features like offline notebooks, multi-device support, 10GB monthly upload, and more behind a $ 70 per year paywall.
Download Evernote for Android
2. GOOGLE KEEP
Google Keep is one of the best OneNote alternatives and is available by default on all Android devices. Google continues to improve the product with user interface restyling, new features and tight integration with other Google services.
You will like the default user interface. Unsurprisingly, the app uses the company's Material Theme 2.0 design language and certainly looks better than rivals on a small screen.
The 5 best alternatives to the Samsung Internet Browser for Android
As for organization, Google Keep offers a label similar to Evernote tags. We like the color options in the offer. It is effective and easily distinguishable from hundreds of notes.
As for editing notes, users can add photos, drawings, checkboxes and recordings to a Keep note. Sharing is also perfect. All your shared contacts can make changes to a note and you can see the changes in real time. Google Keep is completely free.
Download Google Keep for Android
3. SIMPLENOTE
Created by the WordPress developers, Simplenote takes a simple yet powerful approach to a note-taking system. You can add multiple tags to find the notes you are looking for.
Simplenote is one of the few note-taking apps that offers full native support for Markdown. If this matters to you, your search for a OneNote alternative ends here.
The 5 best Instagram alternatives for photographers
We like the way the app offers detailed information about the notes such as the creation / modification date of the note, time, words and character count. At any time, you can view your note history and restore an old draft.
Simplenote can be downloaded and used for free. It is available on iOS, Android, Windows and Mac.
Download Simplenote for Android
4. ZOHO NOTEBOOK
Zoho Notebook might be the logical choice for you. At first glance, it looks identical to Google Keep. Only by digging deeper will you see all the advanced features.
For example, you can add a bulleted list, a number list, a checklist, a table, a quote, a calendar date and time, and more to a note. Zoho offers a couple of ways to organize your notes. You can use tags or opt for the Favorites option to quickly access your notes.
The 15 Best Omegle Alternatives
We appreciate the export options. You can export a note as a PDF and even add a password to protect the file. Zoho also supports the reminder function.
Things will be interesting with an updated interface more in line with current design trends. Zoho Notebook is completely free.
Download Zoho Notebook for Android
5. NIMBUS
Nimbus is another note-taking app that has been around for a long time. It has one of the best UI and UX of all note-taking apps on Android. All relevant options are hidden at the bottom for better reachability.
You can create multiple workspaces and classify your notes. You can also create a folder and insert all relevant notes. As for editing notes, Nimbus allows you to add a checkbox, images, files, dividers, quotes, and more. It is so much better than anything else out there.
5 best alternatives to Adobe Spark
Nimbus also allows you to add a reminder to a note. We love how users can use the Google Maps integration and add their current location to a note. It is useful for those who use Nimbus as a diary.
Other features include color tags, the ability to secure notes, powerful search, task management, and more.
Nimbus offers a pro version for $ 50 per year. Unlock premium features like text search in images, text search in documents, business card recognition, priority support, and more.
Download Nimbus for Android
You have found your OneNote alternative for Android
With the lack of new consumer-centric features, Microsoft continues to overshadow the note-taking space with OneNote. Scroll through the list of the best OneNote alternatives for Android above and pick the perfect note-taking app for you. Most of us are torn between Evernote and Google Keep. And you? Share your opinion in the comments below.
Further Reading:
Audacity Alternatives: Time to use a better audio editor
The best alternatives to AirPods
Buying Guide
The best Android tablets
The best applications to convert your photos into drawings