There are titles capable, thanks to a unique narrative, of revolutionizing the fantastic world of video games even in a small way. Masterpieces capable of leave a mark in the hearts of the players, sometimes writing important pages and changing the conception that we all have of this particular medium. A process that, more often than not, takes place following a good dose of experimentation: from this point of view, independent studios have given us, especially in recent years, a lot of material and many sources of inspiration.
And the protagonist of this episode of our column is just a small indie pearl of the last few years: we are talking about What Remains of Edith Finch, singular first-person adventure dated 2017. If you have already had the pleasure of playing it this will be a short journey to remember a truly exceptional story, but if you have not done so, believe us: it will be a great opportunity to discover one of the best experiences of the last years. Enjoy the reading!
The thousand stories of the Finch family
We are in the second half of the 2010s: a decade that, we are sure, many of you will remember as sort of a golden age of indie gaming. It is precisely in this period that we find some of the most surprising, interesting and spectacular productions of the genre: Gone Home, Journey, Undertale, Celeste and so on and so forth… There are truly so many examples, and a whole paragraph would not be enough to understand them everyone.
Among these, it undoubtedly stands out What Remains of Edith Finch, developed by Giant Sparrow and published by Annapurna Pictures. It is a title that falls into the category of so-called "walking simulators": games where the user basically finds himself moving around a map with few (or even absent) opportunities to interact, in a context based entirely on storytelling.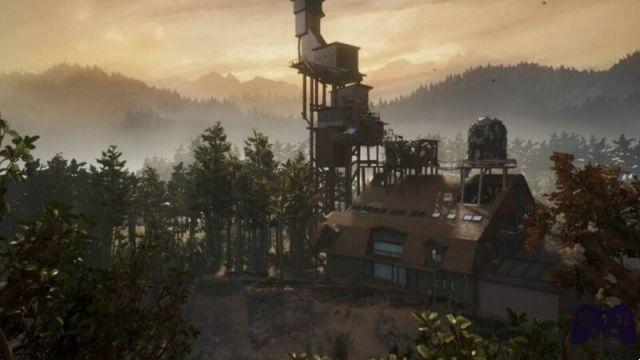 The title puts us in the shoes of Edith Finch Jr, the last survivor of a family with an infinite number of stories to tell: many members of the same have in fact greeted this world at a very young age, or in strange circumstances on which there are still many questions. Our protagonist's journey takes her to the old family home where, one branch at a time, she will find herself (re)living her entire family tree. In short, an experience that will lead her to retrace the steps of her ancestors, investigating and trying to understand the thousand mysteries behind this totally out of the ordinary family.
In What Remains of Edith Finch the player will find himself exploring every room of our protagonist's family home, thus becoming aware of all the little nuances that make the history of this dynasty so colorful. The final result? A masterpiece, without ifs and buts. On a narrative level we are faced with something unique: in fact we will find ourselves taking on, in rotation, the clothes of all the Finch present in the family tree... Thus experiencing firsthand the most important moments of their lives, until the end of the same. It can sound very dramatic and indeed it is, but the story that is created is capable of entertaining but above all of moving. From every point of view.
We will find ourselves seeing the world through the eyes of Walter Finch, who died at the age of 11 following a mysterious accident on the swing. We will take on the role of little Gregory, who disappeared when he was just a year old, perhaps the victim of an exaggerated imagination. We will experience an epochal journey into Lewis's mind, in a section that represents a very strong criticism of the alienation deriving from the rhythms of modern society (in the opinion of the writer, one of the narrative apex of the entire history of this medium).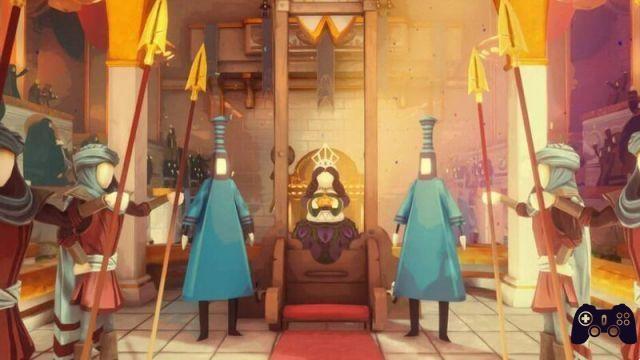 All enhanced by an excellent use of the engine U and, above all, from the wonderful soundtrack by Jeff Russo. What Remains of Edith Finch is, in a nutshell, a masterpiece capable of rewriting a very important page of what it means to tell. And no, not just talking about video games.
What Remains of Edith Finch!: a new narrative standard?
Awarded with the Best Narrative Award at the BAGA 2018, the game immediately received joint acclaim from critics and the public: an inevitable recognition net of the power, sensitivity and care in dealing with sometimes very complex themes. Giant Sparrow's adventure talks about topics capable of offering the player many food for thought, such as analyzing and understanding death in all its facets. The very conception of the end of life is narrated here through many different perceptions, ranging from the most extreme melodrama to a sense of inner peace and serenity... Not bad for a "simple" video game, right?
The theme of the family is also very important, which obviously plays a central role in the events narrated, as well as that of overcoming a mourning or a situation capable of marking a person's life forever. What Remains of Edith Finch manages to do all this, and the surprising thing is that she manages to fulfill her mission in just a couple of hours. That's right, the game really doesn't last that long.
The indie nature of the title has inevitably placed it, on a commercial level, on the same level as many other productions released in the same period: a factor that may have penalized what was an initial perception of the game by the public, not always willing to embrace something new without first knowing it. Perhaps with a marketing campaign lasting months and months, which accompanies him one step at a time towards the release of the product.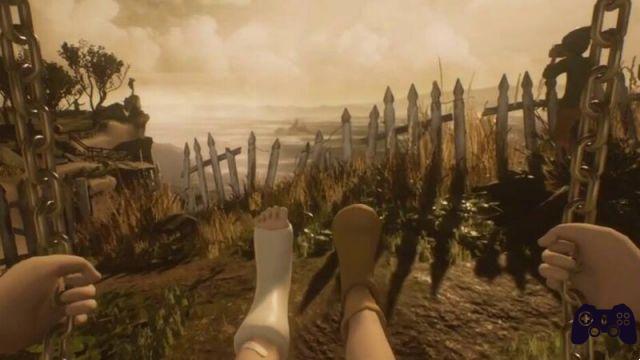 It is a bit of the good and bad of independent video games, which, not being able to count on large resources, always struggle to emerge in the right way and at the right time. Fortunately, even if it took some time, Edith Finch's adventure managed to obtain many well-deserved praise from everyone: on balance, we are indeed facing one of the best titles ever conceived of its kind . And maybe ever.
At the moment Giant Sparrow is working on a new project, of which we don't know much yet: net of what was the title we told you about today, we really can't wait to find out more. In the meantime, we can do nothing but invite you to discover – or (re)discover) – this little pearl, certain of the fact that yes, it will not fail to excite you again and again as few works are able to do. This is the boundary that distinguishes a game from what we can call art, in its purest and simplest form.