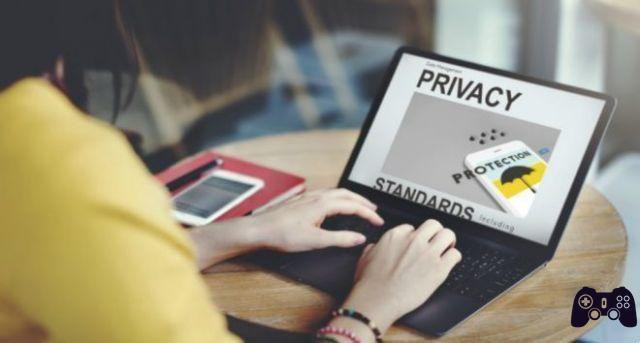 In this article we will talk about all the tips and recommendations to protect your social network to the maximum. The world of technology progresses every day on an ever-increasing scale, allowing people to communicate and share information on any topic. Despite this, we run the risk that malicious people will want to take advantage of our information, so today we offer you tips and recommendations for protect your social network as much as possible.
We assure you that if you put into practice all the information you will learn below, you will feel completely sure when you use one of your social networks.
What tips and recommendations can I follow to protect my social network to the maximum?
THEidentity of the hackers has increased a lot, for this reason we recommend that you follow these simple tips to protect yourself from any social network you use:
Be careful what you write, as the information can stay on social media servers for up to 90 days.
Protect your basic information by putting your profile in private mode so you can control who can see your information
Check as often as it is necessary for people to see your profile, you can do it directly from the option "See how" in the case of Facebook.
Limit the audience to your friends' posts, you do this by activating the option to disable tags.
If you don't want the social networks recognize your face in photos, you can activate this function in the privacy settings.
Only post posts that only your trusted friends can see.
How can I keep the privacy on my social network?
As for the tools you can use to protect your social network, we will point out a few that will interest you:
On Facebook, always use a hard-to-guess password, you can too I will protect your account not leaving it open on devices that aren't yours. Turn on section start alerts, so Facebook recognizes that you are the one who started the section and not someone else.
Also confirm your account with your phone number so that every time you log in you will receive a message with a code to log in.
WhatsApp, use the option "Two-step verification" and never share the verification code with anyone.
Instagram, you can do it easily by pressing the "Settings" option then activating "Change" to place your private Instagram.
What apps can help me secure my apps?
We also recommend that you directly manage those who can log into your computers, using these applications you can know everything that happens on your social networks.
1. Logdog
It is one of the most recommended apps as it detects if suspicious movements have occurred, when it detects the threat it alerts you immediately.
2. Digi.me
It allows you to store the data of your social profiles so that you can recover it in the event of an attack on your social network.
3. LastPass
Is an tool eccellente to protect passwords, as he is an administrator who protects personal information in a vault and includes two-step authentication.
It is important to note that following these tips and recommendations to protect your social network will help protect you from bad guys who want to distort your information. We hope these tips will help you and that you can share this information with your friends so that you can protect also by hackers.
In short, we must protect ourselves at all times, remember to never leave your password visible on other devices, so that you don't have to go through this bad experience.
Further Reading:
How to see likes on Instagram?
The 5 best Instagram alternatives for photographers
Hashtags, all you need to know
How to move all your Facebook photos to Google Photos by pressing this button
How to add more photos to your Instagram Stories