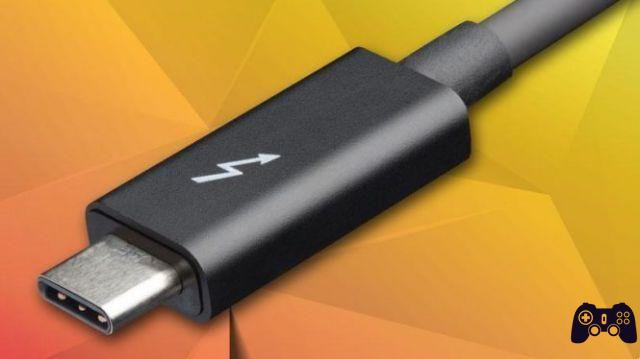 Today I will explain to you what exactly Thunderbolt 3. Its advantages over other connectors are manifold, mainly due to its versatility and speed much higher than USB 3.1. But we could also get confused, since Thunderbolt 3 also uses a USB Type-C connector. So, in addition to explaining what it is, we will also provide some tips on how to distinguish from each other.
How to connect a USB stick to an Android mobile
What is Thunderbolt 3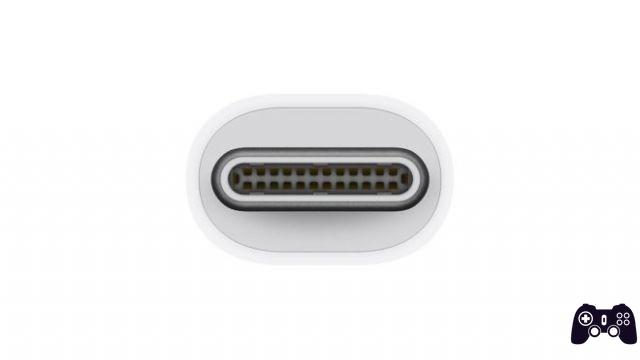 The Thunderbolt interface is a standard for transmitting data and power for different types of devices. Originally known as Light Peak, it was developed by Intel in collaboration with Apple, which was the only one to provide really solid commercial support for this interface, which was given that name by which it was known in retrospect. Its third version was presented in 2015, and it is the one that concerns us today.
There is some confusion when it comes to this technology, especially when we have to differentiate it from USB Type C. This is because Thunderbolt 3 uses a USB-C port, which means that its appearance is the same externally, but not all USBs. Type C are Thunderbolt due to the differences inside.
USB Type C is a type of connector used for multiple mobile and portable devices. Its main advantage is that it is reversible and can transmit data or transmit power to charging devices, but as a standard it is a disaster, as in reality each port of this type is a different world.
What is USB OTG and how to use it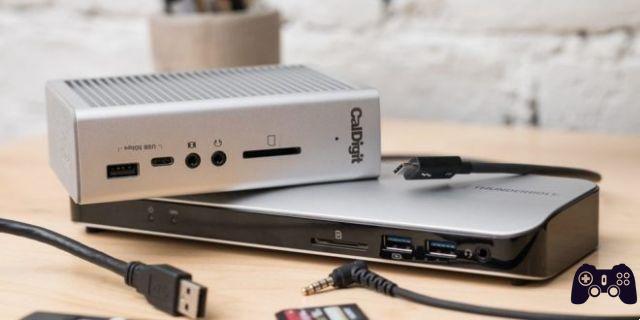 The appearance of all USB-C cables may be the same, but they have different specifications. This, coupled with manufacturers' lack of transparency, creates confusion among users. Why doesn't the USB-C of one cellphone work as well on another?
Among all these types of connections available with the USB Type-C connector is the Thunderbolt 3, presented as a unique solution that can connect to any USB-C port and offer the maximum connection speed during data transmission.
Thunderbolt 3 transmission speed is up to 40Gbps (5GB / s), four times more than USB 3.1 and the original Thunderbolt which reaches 10 Gbps. This 5GB per second is impressive, keep in mind that SSD hard drives are between 200 and 550MB / s. In addition, it also supports DisplayPort 1.2, HDMI 2.0 and 10 Gigabit Ethernet connections.
But its strong point, of course, is its speed. Thanks to it, Thunderbolt 3 can be used to connect multiple high-resolution monitors at the same time. For example, one 5K, two 4K or three FullHD. It also allows you to connect the ever demanding external graphics cards, all with the same connector that will also be used to recharge the computer.
How to fix a broken USB stick and recover data
How to differentiate a Thunderbolt 3 cable from the rest?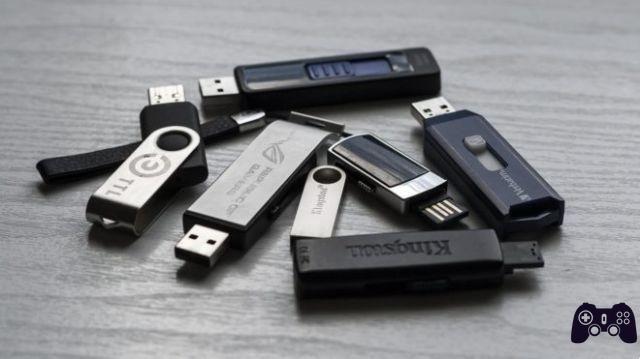 One of the biggest problems with USB Type-C is that it is physically very difficult to distinguish between the different types. And if in appearance and the connectors are the same, how do you differentiate a Thunderbolt 3 cable from the rest of USB-C? Well the answer is simpler than it looks, look for its logo.
In general, most Thunderbolt 3 cables have a lightning bolt logo at the end of the connector that you plug in. Meanwhile, other types of USB-C carry different logos such as USB 3.1 SS or don't carry them at all. This logo can also be found in the connection slots of the devices.
In case you don't see the logo, read the product description carefully to see if there are explicit references to Thunderbolt 3, whether it is a cable as if a computer and want to know if you have a slot that supports this technology. If in doubt, consult the online stores by consulting the comments sections or ask the seller directly.
How to protect a USB device
Further Reading:
USB ‑ C vs Thunderbolt 3: which one to use to connect your MacBook to a monitor
How to connect two monitors to the laptop
Should you use HDMI, DisplayPort, or USB-C with a 4K monitor?
How to connect monitor to laptop
How to connect Mac to external monitor with HDMI or VGA cable